If we go back a few years, we would see that packaging only meant coming up with boxes that would act as a durable container while the labels only stood for the information that had to be provided to the customer. There was nothing too fancy about a packaging design and honestly, nobody cared as well, nor the brand and neither the customer.
However, when the market shifted its perspective, it put a lot of responsibilities on the people who were given the job of designing product packages. They now had to fulfill the duty of attracting the customers with attractive package designs and make sure whenever someone might walk into a store, the attractive boxes would knock their socks off. This rule would apply as a pre-requisite to all packaging designs, let it be for some corporate product's packaging or some custom ornament boxes.
The increased responsibility of coming up with attractive and customer appealing packages solely falls on a graphic designer's shoulders. They need to pull all their resources together and come up with a box design that will act as a salesperson to the customer.
Industrialists now need to ensure their packages are made up of high quality material and are labeled attractively because only then they will be able to match the increasing pace of marketing.
So, how do you do it? How do you come up with a package design that is going to attract your target audience and land you a sale? What are the key points you need to put your entire focus on? We are enlisting 10 advanced tips and tricks that can help sellers come up with attractive package design. Take a look at these tips and we are sure you're bound to come up with something thoroughly effective.
In order to standout in the market and to persuade shoppers to look into your product, you need to come up with a package design that outshines your competitors. You need to make sure that your package design is able to differentiate your product from your competitors and you have less than two seconds to do it.
If you don't do proper research on your competitors and have no idea what is trending in the market then you won't be able to create something worth the eye. You need to keep the following things in mind,
Make consumers know that why your product is better than the competitors
Label the most significant benefit of your package on the package
Make an emotional connection with your consumers
Keep these aspects in mind while designing your packaging. We are absolutely sure, your product is going to turn heads.
Let one element rule your brand design
Distill your brand's message down to one core element, something that you will call the essence of your brand and then create your entire design around that one element.
Keep this in mind; an ideal product packaging should connect with the consumer. They should be able to relate to your product and understand your core value. They shouldn't have to figure out what your brand is all about instead; it should simply come to them as soon as they lay eyes on the product on the store shelf.
Also, if you have a stand-alone product then you wouldn't have to come up with several package designs around the same element. However, if you are expanding your outlet and introducing several other products then use the same element in every design.
Nothing is more attractive than coming up with a package design that can be used in more ways than one. It's a customer psyche, whenever they come across something that can be reused; they hold onto it and may even buy the same product again. A packaging box becomes memorable for the customer if he feels the box can be used again.
For instance, if you have seen the new Gems chocolate box then you will know it is made up in the form of a ball that contains all the chocolates. This is marketing done right for the kids since they get to play with the ball once all the chocolates are out of the box. If the kids know that by buying a certain chocolate box is going to bring them a ball they can play with, they will go after it again and again.
The box is very sturdy and is usable which attracts its target audience which enables reselling.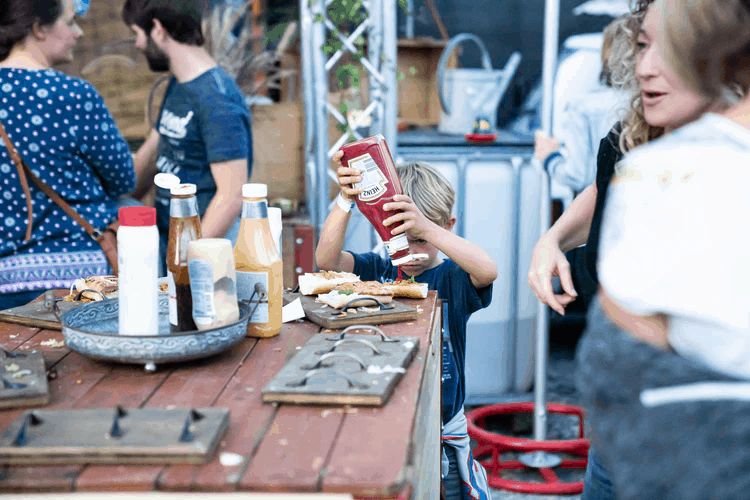 Package needs to be product friendly
If the package you're creating doesn't complement the product then there is no use of coming up with it. People only pay attention to the packaging if it fulfills its sole duty.
For the longest time, people struggle with purchasing ketchup due to glass bottles. They had trouble getting ketchup out of the bottle so they would rather go for sachets instead.
That is when Heinz came up with the idea of compressible bottles that made it easier for the users to get the product out of the bottle. Its compressible nature made it product friendly and Heinz sales sky-rocketed.
Therefore, come up with packaging that is creative yet product-friendly.
Make use of special additions
Ever heard of impulse buying? Well, it is considered a bad habit on the consumer's end but as a seller, you need to take advantage of impulse buying.
You need to stay in touch with the market for this purpose and launch a special edition packaging whenever you see fit. For instance, if you have a cosmetics brand then around Christmas, you can come up with a package design in the form of a Christmas tree labelled as "Limited Addition".
If the packaging is attractive enough and your audience knows it won't be around for a long time, they will jump to the thought of buying it.
Monotony is the killer of art. When it comes to package designs, it is safe to say that we are all stuck in an endless cycle of same perceptions.
To simplify it, we have always seen shoes coming in a rectangular carton, toothpaste comes in a tube and lotion comes in a bottle. These are some rules that every package designer has been following since inception of package design. However, it is about time we break these rules safely to endorse a new trend.
If you can change the rule and introduce a new kind of packaging then trust us, you product will never go unnoticed. Although, if you're introducing a new type of a certain conventional product, make sure you don't end up ruining the friendly relationship of that certain package with the product.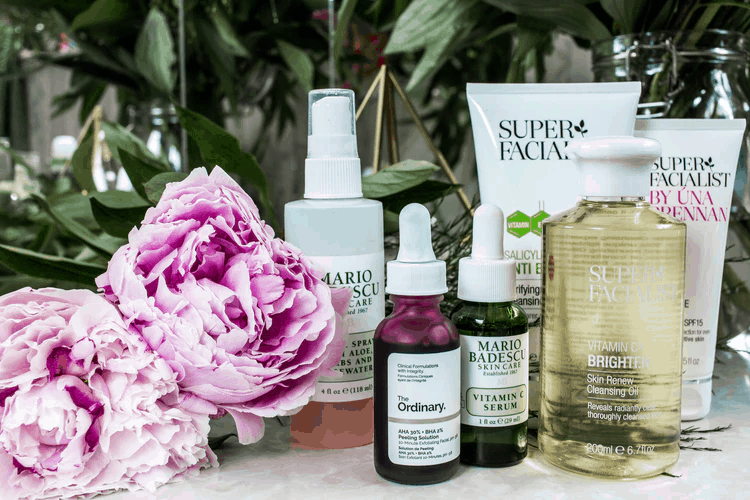 While coming up with a creative design like creating a package or designing a label you need to keep one and only thing in mind, "the lesser it is, the better it is".
It is a good habit to pour your heart and soul into a design but remember, if you end up overdoing it then you're possibly going to ruin the design.
Customers never like complexity in the designs. They want something simple and easy to read and understand. Keep it clean and yet artistic.
However, make sure by keeping it clean, you don't end up withholding information. Make sure to provide all the relevant information to your customers so that nothing is left out but in a concise and complete manner. Keep it creative but keep it minimal.
When creating a design, as mentioned before, you don't need to go over-the-top and introduce every single element or color that you have ever liked into one single design.
Create something so elegant yet creative that falls into a simple yet beautiful pattern. Keep you design clean and well-organized so the consumer can understand what you're trying to say effectively.
If you have done your homework here and you have studied how well your competitors are doing in the market then you will not have an issue coming up with a pattern.
We also love package designs that tell unique yet different stories to the consumers. You can use clear, eye-catching and unique labels to make your packaging look all the more interesting.
While creating a product package, keep your consumer in mind and try to understand what he would want the package to be like.
For instance, if you're designing a package for chips or biscuits, how would the consumer like to be? Maybe he would want you to come up with a package design that would allow him to save his edibles after eating half a packet so that maybe he can eat it later.
This will allow you to consider the fact that you can design a resealable package to ensure convenience to the consumer.
This is by far the most important point to understand when creating a product package. At the end of the day, it is the consumer who needs to be satisfied and the only way to do that is by thinking like a consumer instead of a design. This way you are never going to come up with a design that your customer isn't going to like.
This part of package design depends completely on your budget but you need to come up with something that is durable and solid enough to carry your products.
Let's say you have come up with a perfume then you're most likely to consider stylish glass bottles that will be able to convey the uniqueness and beauty of the scents you have created. You can go for plastic bottles as well but they are not going to make that much of an impact as glass bottles will.
Similarly, you need to design a box that is reliable enough to carry your perfume inside out of it without damaging the product. Choose your materials wisely and make sure you spend the most of your capital on buying the perfect materials. Take your time, do necessary research and then choose something that will compliment your product.
If your product is original, why can't you let your recipe reflect that fact?
Create a package design that resonates with what your product stands for. For instance, some people have a habit of going for the same spice boxes over and over again even though there are so many other alternatives available in the market? Have you ever thought why do they do that? That is because the same spice box comes with a new recipe every time, labelled beautifully and explained thoroughly on the package.
That's what an original packaging looks like. Just like that, we have a habit of going back for the same match box every time. Want to know why? That is because the matchbox comes with a new puzzle on the package every month.
This is what brings a customer back to buying your product again. Come up with ideas that will keep your consumers engaged with your package, so much so that they enjoy it.
Color of your package might be one of the most attractive aspects of your design. So you need to be very careful when choosing your color pallet for the design.
Choose a color that is loud and attractive enough that it ends up screaming at your customers from the shelf. At the same time, it shouldn't be too hard on the eyes. Refrain for opting for extremely bright colors that might put the consumer off.
Create a package design that is easily recognizable to your consumer on the aisle of the departmental store. The color scheme of your package is the identity of your product so choose it wisely. Also, you can always color coordinate your color with the product inside.
For instance, Davidoff has brown bottles that relate to the brown color of their coffee inside. And since they have a glass bottle, it looks really nice placed on the aisle and catches one's eye immediately.
Transparency can also be considered
Keeping your product a little bit transparent is also a good call. If you leave a little place out that will give your customers some glimpse of the product inside then there's a great chance they won't be going home without it.
A lot of frozen fruits specially come with this kind of packaging. Customers are instantly attracted to the product inside and they obviously can't wait to taste it which is why freezers with frozen items are the ones to get sold out soon.
You can also create the image of the product inside on the package and leave some space transparent so that customers can see it. Be as transparent as you can be with your customers and show them the real product inside.
Keep the options open for future
A good package design will always keep the future in mind when coming up with a specific product box. Let's suppose you have launched a shampoo recently and it became so successful that you're now planning on launching its conditioner as well.
Will you be creating a new package design for the conditioner now? Won't it cost you overhead plus increase your production expenses?
However, if your shampoo bottle already had a functional design that could be used for the conditioner as well then it will save you a lot of hassle. Creating a signature design not only helps you save capital but it also develops trust among your consumers.
Most of the brands that have launched their shampoos and conditioners of the same range used the identical package designing for both their products and it worked phenomenally.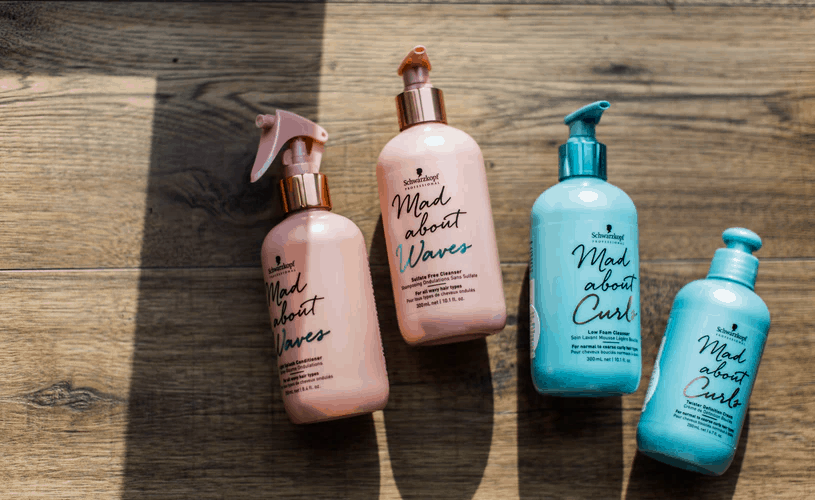 Never ever be dishonest to your consumers
This rule is the one point that needs to go without saying. There is a difference between marketing wisely and lying straight up to your consumers.
A lot of times, we have found products in the market that aren't true to what we originally saw them online to be. So, make sure when you're marketing your products online, be true to what you're selling and don't mix dishonesty with marketing strategy. This is one red flag that no consumer likes and your brand reputation will be compromised.
When we talk about less wastage with regards to your product packaging, we don't just mean about the production hazard but we also want you to design a package that is reusable and would be environment friendly.
Keeping the current impact of global warming and environmental hazards in the world, you need to be as mindful of your production process as you can be.
Conclusion,
Therefore, we aren't exaggerating if we say that poor packaging will directly affect your sales. Use these tips and techniques for designing your packages and trust us, you will be making a mark in the industry sooner than you know.
We hope these tips have been thoroughly helpful to you and now you will be able to come up with an effective package design. If you have any suggestions or recommendations in this regard, do let us know through your feedback below.