One thing that every gamer wants is to save money as much as possible on video games. Because hey, video games ain't cheap at all. But we video gamers know how much fun we get out of those bucks we spent and we can easily justify spending more than $60 on a game, don't try us. Although, if you really are a heavy gamer, you should know that you don't always have to pay full price to get those hours of entertainment. Here are 10 genius ways to get more video games without breaking the bank.
Know the Advantages of the Platforms On Hand.
Platforms like Sony or Microsoft run a week long game sale. Always check their sites and keep an eye out for those deals in their digital storefront. Playstation and Xbox also offer free games for its subscribers. You can get various games for free every month as long as your subscription is paid. It's like you pay upfront to get a discount on future purchases.
Make Use of PC Game Launchers
If you're more of a PC gamer, you should use game launcher platforms like Games.lol, Stea, GOG, Epic Games or such. Steam is a great example of a gaming platform for PC gamers. It lets you buy games and use it as a library as well. Not to mention that their prices are localized and they always hold out seasonal sales: prices are way less than how much it will cost you from a retailer.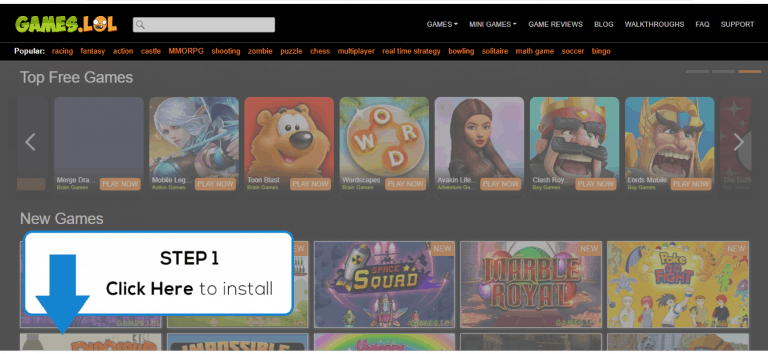 Game launcher platforms offer top-title games for free too. Also, there are games you can actually refund after a week. So, if you bought a game that was not up to your taste, you can just get a refund and get yourself a new one. You won't have to worry about wasting money on a retail copy of a game plus it will save you the trouble of re-selling it. Talk about money saving convenience.
Console to PC; Digital Distribution over Physical Copy
Thanks to advancement of technology, you can now virtually download games on any console. They can be cheaper at times and you won't have to worry about a copy selling out. Besides, not having to wait for deliveries and going to a physical store to pick up your games can save you some time and effort. You know what they say, time is money.  Opting to digital distribution really has its own benefits.
Stop Pre-Ordering Games
More often than not, people tend to pay more for a pre-ordered game than it is to buy it on a retailer after release. People who pre-order games just want to secure a copy for themselves. Occasionally, some companies offer discounts on pre-ordered games; but this is a case to case basis. You have to consider that by pre-ordering a game, you will lose the option of paying less than the retail price.  It would've just frustrated you if the games turned out to be not as great as you had expected and you would've thought that you should've just rented or bought it second-hand.
Buy Second Hand
Every gamer will go through the urge of buying the game on the very first day of release. You won't help but get excited for a new game especially if it's a sequel of your favorite game that you'd been waiting for years. We know, you just gotta play it on day one, right? But if you want to save money, you've got to hold off and be patient. Wait at least 2 to 3 months before buying the game, you will see that the price will somewhat drop compared to its release price. And you prefer having a physical copy of the game for your console and not entirely picky regarding quality, you may opt buying second-hand video games from Craigslist, Reddit, Amazon, or the likes.  Doing so will surely save you tons of bucks in the long run.
Old but Gold; Buy Old Games
Old games don't necessarily mean they are bad and outdated games. There are games that were released years ago and still beat those that were released this year. The thing is there are lots of games back then that will still leave you in awe. If they were fun and popular, it will be the same now as it was before.
You can even score great games for $10 or maybe less if you just look hard enough.
Trade Off
You will find game shops that allow trade-ins, might be difficult but possible. If you have a pile of games that you are already done with and not considering having a second play-through, go and trade them. You can either receive a store-credit or cash from the trade which obviously you can use to buy a new game. This is one of the pros of having or buying a retail copy; obviously you can't sell or trade off a digital download.
Take Advantage of the Free-to-Play Games
There are thousands of free-to-play games out there. They can be as good as those games you pay for. The idea is you can download and play a fully functional game but you will have to use some real money to buy and gain access to additional contents of the game through micro-transactions; without spending so much. There are tons of websites offering free sports games as well as RPG games, Puzzle games and all the other game genres, you name it.
Rent Instead of Buying
There are gamers who don't really give a damn if they have a physical copy of the game or not. If you're one of them, then this tip will be very useful to you. Rent out games rather than buying them. You will save hundreds of dollars if not thousands just by renting games. You must keep in mind though that renting games is time sensitive. If you don't return them in time, you'd pay a penalty. Also, if you have your eyes on a certain game, renting it first would give you a preview of what the whole game is about. If it flutters your gamer heart and decides that you want to play it more without worrying about the time limit, then you'll know it is worth buying. Another option is to simply buy a physical copy of the game and rent it out after you finished it. This way, you can actually get back what you spent and earn more than what you paid for.
What are Friends for?
Why spend money on games when you can just trade or borrow from your friends? Of course, you must lend as well. You can also make a deal of splitting the cost and just take turns on playing.  It is not the most ideal solution but hey, you get to save some greens.