There are more than half a million online stores out there, and all are discreet in their own way. Some stores are niche-focused, whereas some are generic and sell everything. All stores have different designs and customer experiences as well.
But there are certain features that are common in all online stores. Let's discuss some of the interesting eCommerce website features a great store should have.
1. Clean navigation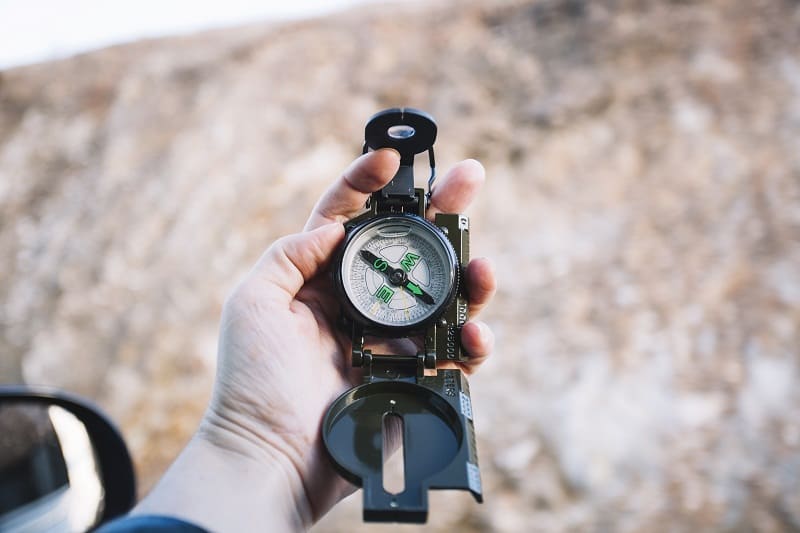 Online shopping stores receive all types of shoppers. Some know exactly what they're looking for, and some are just browsing. You can be any one of them, and sometimes, even both. Therefore, one of the most interesting features of online store is seamless navigation. It includes the search feature, navigational menu, product categories, and sorting & filtering.
The leading stores have an inventory of hundreds of thousands of products. Listing them all on a single page is cumbersome and can turn off the customer. Thus, most online stores have organized products. The products are divided into sections and subsections to help the customers find what they're looking for.
2. Detailed product descriptions
If you jump onto a product page, the first thing you'll want to know is what the product is all about. Product descriptions make sure you understand what to expect from the product. In fact, imprecise product descriptions are one of the biggest turn-offs for customers.
Thus, one of the striking online store features is comprehensive, accurate, and detailed product descriptions.
3. High-quality product images
It's 2020, and visual stimulation is the key to selling. A study from Forbes suggested that 67% of consumers believe product images are critical to their purchase decision. Therefore, high-quality images are another one of interesting feature of online shopping stores.
The best online shopping sites have at least three good-quality images of a product, 600 pix being the minimum acceptable size. Also, look for the zoom option so you can get a close look at every part of the item. Ideally, a product should have images that give a clear view of the product from all angles.
4. Review box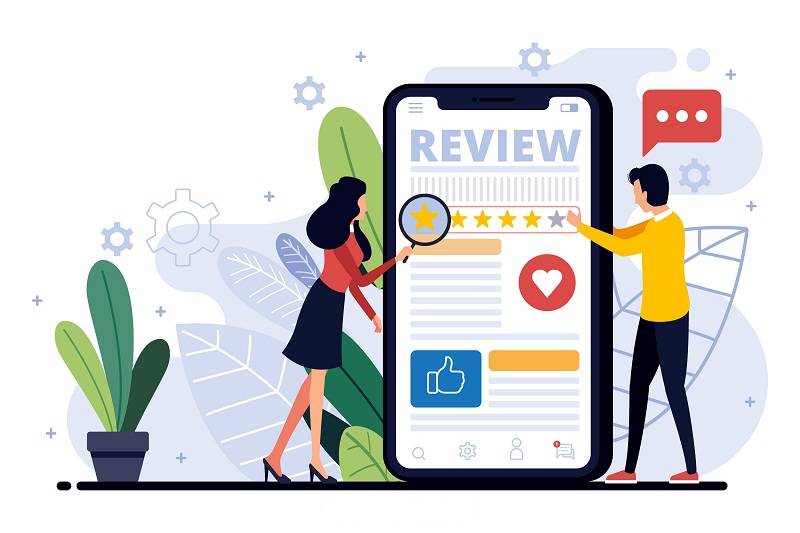 Word of mouth reviews aren't going anywhere; in fact, they're on the rise. More than 90% of customers agree to check reviews of a product before purchasing it, and more than 70% of them believe it affects their buying decision. Besides, 63% of customers are more likely to purchase from a site that has reviews on it. Reviews make an online store more trustworthy, and thus, they are one of the crucial features for eCommerce sites.
As a customer, you should always look for product review sites. A product can look excellent on paper – it could have appealing images and product descriptions – but that doesn't mean it's actually good. Product descriptions give you a clear insight into the ins and outs of a product.
5. About Us and Policy pages
When you land on a shopping site for the first time, all you know is that it sells stuff online. But that information is not enough to convince customers to buy. With so many online sites out there, users look for the ones that truly stand out.
Engaging About Us and Policy pages are the eCommerce website features that can make a store truly stand out. If you find a new shopping site, but you're not sure if you should purchase from it, look at its About Us and Policy pages. These pages will answer most, if not all, of your questions.
6. Frequently Asked Questions
When customers come to a new shopping site, they have tons of questions regarding payments, refunds, warranty, and more. An FAQ section is one of the most important features of online store as it answers these questions for the customers. FAQs help users get answers to common yet critical queries without getting in touch with a customer representative. This makes life easy for both customers and the seller.
7. Multiple payment methods
One of the online store features that has encouraged millions of people to shop online is multiple payment options. Now, customers are not limited to paying from cards or in the form of cash. They can now use dozens of cashless payment methods to complete a purchase. This has helped customers from all across the world who weren't able to shop online before due to payment restrictions.
8. Order tracking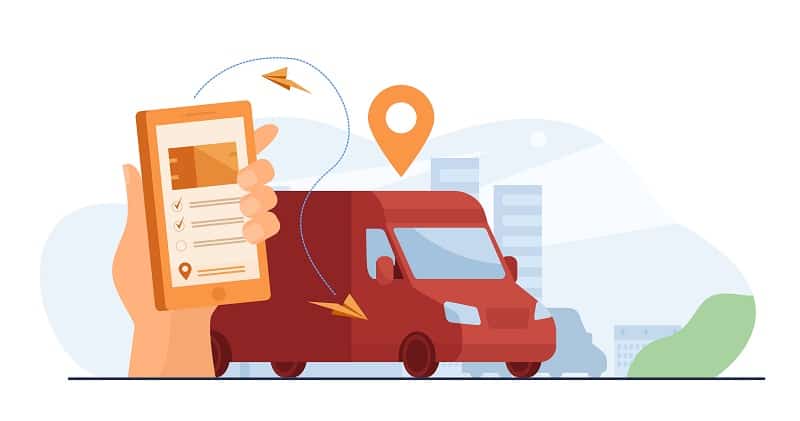 One of the disadvantages of online shopping is that it's not instant. After the order is placed, it takes three to five days before it reaches the customer. And if you've paid in advance, it can feel like swimming in the ocean with no land in sight.
Here's where order tracking, one of the major features of online shopping store, comes into play. It allows customers to track their orders right from placing it to receiving it at their doorstep. In the meantime, they can also call the merchant to get real-time updates regarding their order.
9. Wish list
If you're a regular shopper, you might browse your favorite shopping site at least once a day. And every day, you come across items that you wish you could buy, but you can't due to any reason. The Wish List feature allows you to create a list of such items, so when you're ready to purchase, you can refer to the list instead of searching for the items all over again.
10. Mobile app
Most online shoppers are on mobile, and therefore, a mobile app is one of the features for eCommerce sites all online stores provide. A mobile app makes it convenient for the user to get direct access to the store without opening the browser every time. For example Desertcart has an UAE online shopping app along with an e-commerce website.
Conclusion
Every store has some features that help it stand out among the others. But there are some must-have features every store should have. These characteristics help you determine whether the store is ideal for shopping or not.
So, if you're looking for a new online store, make sure to look for the eCommerce website features discussed above, in addition to the apparent security characteristics.