Most educators almost surely have to say that the traditional outdated teaching methods are no longer valid for this era we live in.
Therefore, educational professionals have tried to overcome the weaknesses of the traditional method and devised more advanced, effective, and productive strategies, which are most beneficial and achieve educational goals as they create real learning and work to improve education outcomes using Skolera School management system, unlike the traditional method.
Modern strategies in education are based on the fact that the learning process is student-centered. One of the most important of these strategies is Discussion-based education.
What is Meant by Discussion-Based Learning?
An active learning process in which the student interacts with his peers, and with his teacher. It also allows him to express his views, not only to repeat the ideas put before him.
The discussion, then, is a learning situation where teachers and learners discuss and share ideas, opinions, information, and procedures required to solve a problem.
Discussion-based learning mainly relies on the following points:
Few numbers of learners
Presenting a problem or raising a general topic
Providing and exchanging ideas and information with others
Target toward a common topic selected by participants
The Importance of the Discussion-Based Learning Strategy
Communication skills, by increasing student interaction
Adding flexibility to a student's professional capabilities.
Solidifying bilateral and group relationships among students
Creating a good atmosphere free of pressure, and promoting psychosocial growth (self-confidence, cooperation, and tolerance)
Helping students adopt learning models based on mutual dependence with each other.
Promoting student motivation for learning and better student engagement
Developing problem-solving skills
Developing behavioral skills such as taking responsibility and sharing experiences
A deeper understanding of the substance of the education subject
Acquiring practical procedural skills to use in applying information and concepts to real-life problems.
Acquiring knowledge and information, respecting and agreeing with others, winning the admiration of others, and the need for help, cooperation, and reliance on the other.
Available at all times and at no cost
Promoting positive competition among learners.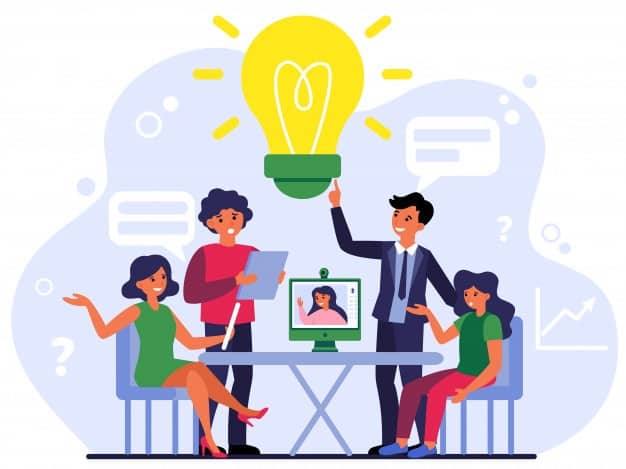 There are several strategies in education based on the discussion. We will deal with them in this research only four models in which we define each of them and the importance of each in achieving educational goals, as well as the role of the teacher in each one
Group-work (Cooperative) learning
Problem-based learning
Debate
Brainstorming
Group-Work (Cooperative)Learning
Group-work (cooperative) learning is a common interaction between a number of students, among whom individual differences differ. They work in a workshop within cooperative goals and skills to reach a specific goal.
Group-work (cooperative) learning helps to move the educational process out of the framework, traditional style, and old teaching methods into a modern teaching concept based on student participation in all steps of the educational process.
We can also know that it is a student-centered teaching strategy where students work within heterogeneous groups to achieve a common educational goal "and everyone becomes responsible for the success or failure of the group, so everyone seeks to cooperate with the rest of the group in order to achieve the common goal is not at the level of Group only, but also at the individual level.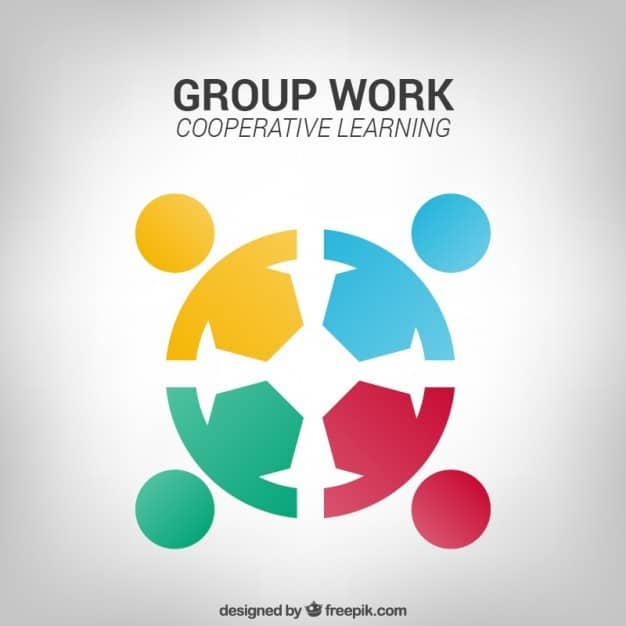 The Importance of Work-Group Learning
Academic achievement gets higher and longer remembered
More use of higher thinking processes and improving mental abilities
Positive thinking development
Increased consideration of others and more positive relationships between heterogeneous groups
Increasing motivation
Better attitudes towards school and teachers
Self-confidence and higher self-esteem
Stronger social support
More positive psychological compatibility
More behavior focused on teamwork and cooperation
Exchange of experiences, discussion, and dialogue
Constructive criticism
Eliminate some unwanted behaviors and attributes such as self-love and selfishness, and replace that with love and cooperation, and spread the culture of altruism among students and each other.
Strengthen students' will to understand and analyze to reach the right truth.
Eliminate feelings of fear and shame that dominate a large class of students by helping them express their views completely freely without underestimating them or ridicule them.
Helping to implement a reciprocal strategy in the educational process; So that the learner is a primary participant in the educational process and not just a recipient.
It is a great way to have a dialogue exchange and exchange of information and ideas between students and each other, which helps to create an atmosphere of harmony among students and breaks the barriers between them as well.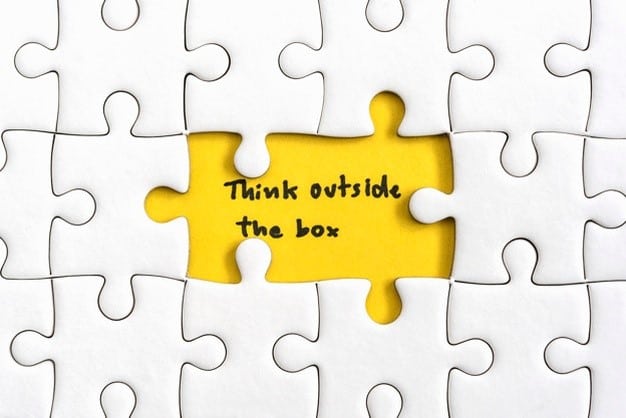 Teacher's Role in Work-Group Learning
The role of the teacher is limited to directing, guiding, monitoring and reviewing educational goals and purposes, distributing individuals to groups, defining roles to ensure positive mutual dependence, promoting positive mutual dependence between groups.
Problem-Based Learning (PBL)
The biggest problem students face today is that most of the subjects they learn are far from reality, and the challenge is creating an educational environment similar to what happens in the life of students. This is exactly what happens in problem-based learning
It should be noted that problem-based learning is not a new issue, as the American educator and psychologist John Dewey touched upon in his book Democracy and Education issued in 1916, when he developed a concept of education that includes a focus on problem-solving and added that schools must reflect the society's needs, so the classrooms are laboratories to solve real-life problems.
Problem-based learning is by transforming the lesson into a particular problem that requires first-hand discovery. Then understand, analyze, and find the right solution.
The teacher begins to introduce a real-life problem to students and needs to be solved in several steps. Students then begin surveying, researching, and working with each other to solve the problem.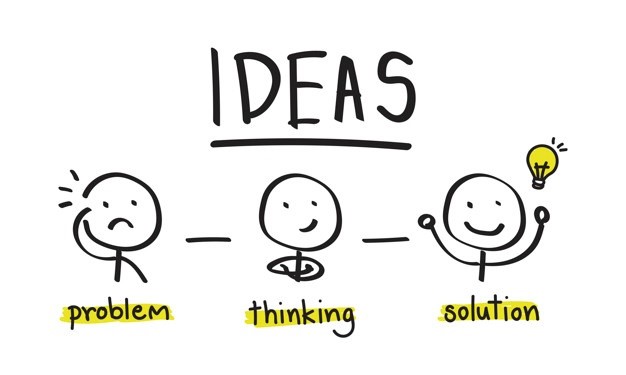 Problem-based learning can be done through the following steps:
Identify one of the curriculum goals to be achieved.
Fun problem posing that excites students' enthusiasm
Motivation increases students' desire to solve problems.
Feeling and identifying the problem
Collecting information about the problem from different sources
Creating hypotheses is a temporary problem solution that requires proof of validity (the source of students' prior knowledge).
Collecting and sharing information within the group where students collect the necessary information to ensure the correctness of the assumptions they have made, so students are divided into groups so that each group collects information and facts about one of these assumptions and exchanges information among them through books, references, websites.
Suggest solutions the students have come up with and the teacher listens to all of these suggestions by following the brainstorming strategy.
Identify the ideal solution and evaluate and do so with the help of the teacher. Once the validated assumptions become a conclusion, they can be generalized.
Researchers have found that using this method of teaching gives students the ability to hold information for a longer period of time and apply it more efficiently than teaching methods.
The Importance of Problem-Based Learning
Mental thinking and treatment of the data.
Linking prior and subsequent knowledge.
Search for information and inquiry.
Social interaction with peers.
The learning process becomes more enjoyable for students and educators alike.
It makes the learning environment more stimulating.
Students are urged to link reality with what is in the books.
Motivates students to be creative and creative.
It allows the student to make decisions.
Increases self-confidence
Teacher's Role in Problem-Based Learning
The role of the teacher in this method is to help his students think in a systematic, scientific and logical manner, to listen well to students, and to encourage them to express their opinions and allow them to see the various sources of information gathering. The teacher also supports, directs, monitors various solutions and corrects the results.
Debating Learning Strategy
It is a dialog between two groups that each side seeks to consolidate and defend its view through scientific and logical methods and to refute the arguments and evidence of the other.
The strategy of debate in teaching is one of the most important strategies for developing a student's personality, increasing confidence in himself, developing his or her decision-making capabilities, and respecting other perspectives.
The responsibility for understanding lies with the student himself, and the teacher becomes merely a supervisor of the discussion, trying to direct him towards achieving educational goals, and that student moves from negative reception to positive engagement.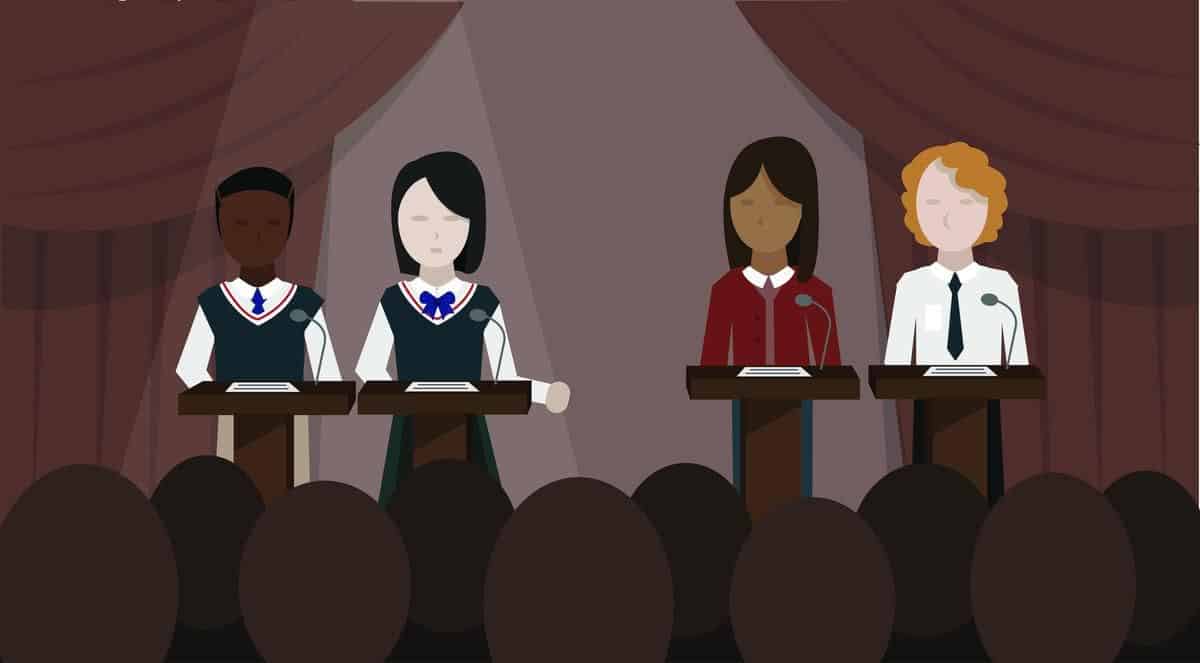 The Importance of Debating Strategy in Learning
Teaching students to respect the views that differ from their own.
Useful in learning how to accurately express the idea at hand, the ability to choose words accurately, logical thinking, and the argument in persuasion.
Building analytical and critical thinking and motivating students to pay attention to the scientific subject to be taught and integrating students into the education process.
Prepare the student for effective participation in social life and build skills for organizing ideas, inquiry, and scientific research.
Teacher's Role in Debating Learning Strategy
The teacher's role in the debate strategy is limited to dividing students into groups, choosing the debate issue, setting and supervising discussion rules, assessing the results of the debate, and trying to reconcile them.
The teacher acts as a leader, organizer, and facilitator who directs the discussion and summarizes the opinions between the two parties of the debate,
Brainstorming Learning strategy
It is one of the techniques of group creativity in which a group tries to solve a problem by pooling a list of creative ideas and solutions that group members can contribute instantaneously
Brainstorming is an educational method based on the independence and freedom of thinking, with the aim of collecting the largest number of new and creative suggestions and ideas by a group of participants in the session, to solve a problem or address a specific matter. In other words, brainstorming is defined as the stimulation of the mind through the quick thinking of solving a specific issue, by searching for opinions, ideas, and creative and positive solutions towards a specific topic. The brainstorming method is one of the methods that most developmental thinking, whereby active thinking is allowed without obstacles…
The word "brainstorming" means stimulating, arousing, or raining the mind, it is based on the perception of "problem-solving" as a position in which two parties challenge each other, the human mind on the one hand, and the problem that requires a solution on the other hand. The mind must circumvent the problem and look at it from more On the one hand, and trying to encircle and storm it with all possible tricks, these tricks are represented in ideas that are generated with activity and speed similar to the storm.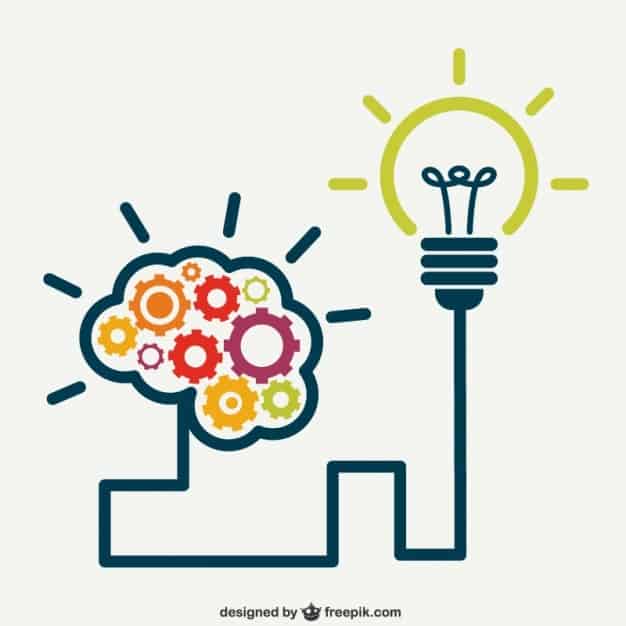 The Importance of Brainstorming Strategy
Activating the learner's role in educational situations.
Motivating learners to generate creative ideas on a specific topic, by searching for correct answers, or possible solutions to the issues presented to them.
Learners are used to respecting and appreciating the opinions of others.
Learners are used to benefiting from the ideas of others through developing and building on it.
The development of creative thinking among learners for the following reasons:
Brainstorming is a simple process and a free climate for intuitive attraction: because there are no special rules that restrict the idea's production and there is no criticism or evaluation.
Brainstorming is an entertaining process: everyone has to participate in group discussions or collectively solve the problem. The idea here is to share opinions or mix and mix strange thoughts.
Brainstorming is a curative process: every individual involved in the discussion is free to speak without anyone rejecting his or her opinion or idea or solving the problem.
Brainstorming is a training process: it is an important strategy for stimulating imagination, flexibility, and training in creative thinking.
 The Teacher's Role in the Brainstorming Process
The teacher poses a question or questions and asks students to present their ideas freely. One of the students should act as a writer who quickly takes notes on the blackboard or paper board in a prominent place, with the ideas numbered according to the sequence of their receipt. The teacher can then invite students to reflect on the ideas presented and generate more of them
 In order to successfully implement new learning strategies, the teacher should be:
A great teacher respects students. In a great teacher's classroom, each person's ideas and opinions are valued. Students feel safe to express their feelings and learn to respect and listen to others. This teacher creates a welcoming learning environment for all students.
A great teacher creates a sense of community and belonging in the classroom. The mutual respect in this teacher's classroom provides a supportive, collaborative environment. In this small community, there are rules to follow and jobs to be done and each student is aware that he or she is an important, integral part of the group. A great teacher lets students know that they can depend not only on her, but also on the entire class.
A great teacher is warm, accessible, enthusiastic and caring. This person is approachable. This is the teacher to whom students know they can go with any problems or concerns or even to share a funny story. Great teachers possess good listening skills and take time out of their way-too-busy schedules for anyone who needs them.
A great teacher sets high expectations for all students. This teacher realizes that the expectations she has for her students greatly affect their achievement; she knows that students generally give to teachers as much or as little as is expected of them.
A great teacher is a skilled leader. Different from administrative leaders, effective teachers focus on shared decision-making and teamwork, as well as on community building. This great teacher conveys this sense of leadership to students by providing opportunities for each of them to assume leadership roles.
A great teacher can "shift-gears" and is flexible when a lesson isn't working. This teacher assesses his teaching throughout the lessons and finds new ways to present material to make sure that every student understands the key concepts.