Background
The Forex market has continued to attract individuals who are looking to put an end to their financial miseries. This is not surprising as, indeed, the market is huge, with a daily turn-over of over $6 trillion, and seemingly holds a lot of potentials for anyone willing to give it a try. Thus, you would say it is an informed drive.
Tips for Trading Forex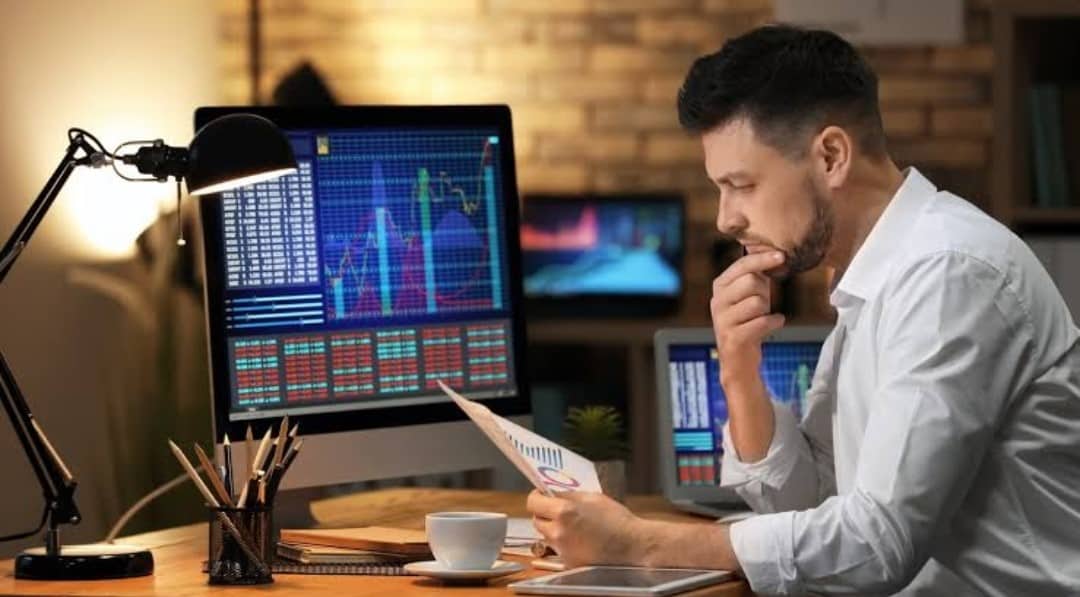 Sadly, instead of achieving that success that they set out to achieve, most of those traders actually fail instead. In fact, the estimation is that 90% of them are badly affected by the failure. Hence, there is an urgent need to help most Forex traders achieve the success that they so badly desire. Hence, if you want to succeed as a Forex signal trader, the following tips will help you:
Define your specific trading goals.
It has been proven over and over again that most beginner Forex traders do not actually have specific goals. Do not get us wrong. Many people come into Forex to "make money" but that goal is too vague and grossly inappropriate for an environment as dynamic and hyper-competitive as the Forex market.
Hence, you should be as specific as you can. Why exactly do you want to trade Forex? Is it just as a side hustle or you intend to make it as a full-time job in the future? And also, no matter the trading goal you are setting for yourself, do not completely divorce it from your expectations.
Be as clear about your expectations of Forex as you are clear about your Forex goals. And be careful, your initial aim should be to acquire skills first; money will come after.
Decide on your trading style.
Next, decide on your trading style. However, this is not a decision you will make out of thin air. It will be a conscious and well-informed decision. First, you have to be sure of certain things such as the amount of time you will be willing to devote to the market, your perspective to risk, and if you will be doing your trading as full-time or not.
Depending on your answers to those questions, you will be able to know if you should be a scalper, a day trader, or maybe you should be swinging. For example, if you will be keeping your day job, scalping and day trading will be impossible for you to do. In such a situation, your best bet will be to become a swing trader.
If you will have enough time daily to dedicate to analysing and trading, you can do scalping or day trading. However, swing trading and position trading are for traders who are comfortable subjecting their positions to overnight risks.
Choose a standard online trading platform.
The market is beyond your direct reach. Hence, you need an intermediary to connect you to it. That is, you need a broker. This broker is expected to provide a trading platform for you via which you will be doing your analyses, placing your trades, and doing almost everything that has to do with your trading.
In short, your broker's trading platform is your trading home. So, you have to ensure that the broker you will be using will be able to give you a nice one. So, you should expect the platform to be user-friendly with a nice layout and useful functionalities. Also, it would really be great if it is flexible enough. For example, MetaTrader 4 has not become the industry-standard trading platform for nothing.
It has because it offers leading trading and analytical technologies with which traders can execute different strategies of any level of complexity.
Develop a specific strategy and stick to it.
Make a promise to yourself that you will never trade without a definite strategy. In actual fact, most Forex traders that fail do so largely because they do not have any strategy. That is because of the fact that most individuals that venture into Forex trading only do so because they hear that other individuals are making money in it. So, they just decide to take the plunge too.
But Forex trading is more than just making money. It is a career that requires a plan. You need to have a strategy. A strategy will help you see the market in a much better and informed way, thereby opening more money-making opportunities to you. And also, having a strategy will enable you to have sound risk management and exit tactics. Where do you place your stop? When do you exit your trades?
Indeed, a strategy will help you with those critical decisions which are usually the undoing of most Forex traders. Hence, ensure you do not trade in the Forex market without it. And also, do not forget to always stick to it whenever you trade.
Learn how to analyse the market.
This follows from the previous tip. In fact, if you follow the last tip, you will not have any issue with this. You should not be so eager to trade that you forget to analyse first. You have to become a well-skilled Forex analyst first before you can become a successful Forex trader. However, if you want to save yourself the drudgery of having to always analyse yourself, you can use Forex trading signals.

Cut your losses short and let your winners run.
A fundamental reason why many traders lose is that they fail to cut their losses short and let their winners run. Hence, if you really want to succeed, you should be willing to do the opposite of this. A balanced risk-reward ratio will help you determine the amount of your equity you will be willing to risk per trade.
Based on that, you will always know when to close out trades when they are not doing well and when to take your gains.
After all, having to develop a trading strategy yourself can really be a herculean task. You will have to read a lot. You will have to make use of almost every learning resource on trading that you can lay your hands upon. The learning curve is steep! So, again, the only way to spare yourself of this need is to use a signal service. But just make sure that you use a good one.
Based on our contact, experience, and observations, 1000pipBuilder is our signal company of choice. So, for that need, you should register for their membership here.