Garrafon Park is one of the most impressive attractions in Isla Mujeres, due to the number of activities and services within the park. Everyone has the possibility to visit it from Cancun thanks to a private ferry that goes directly to the park.
In the title we mention that the park is a treasure, but, why is Garrafón so special? In the following 3 minute reading, you will discover why it is so special and why you should visit it during your vacation.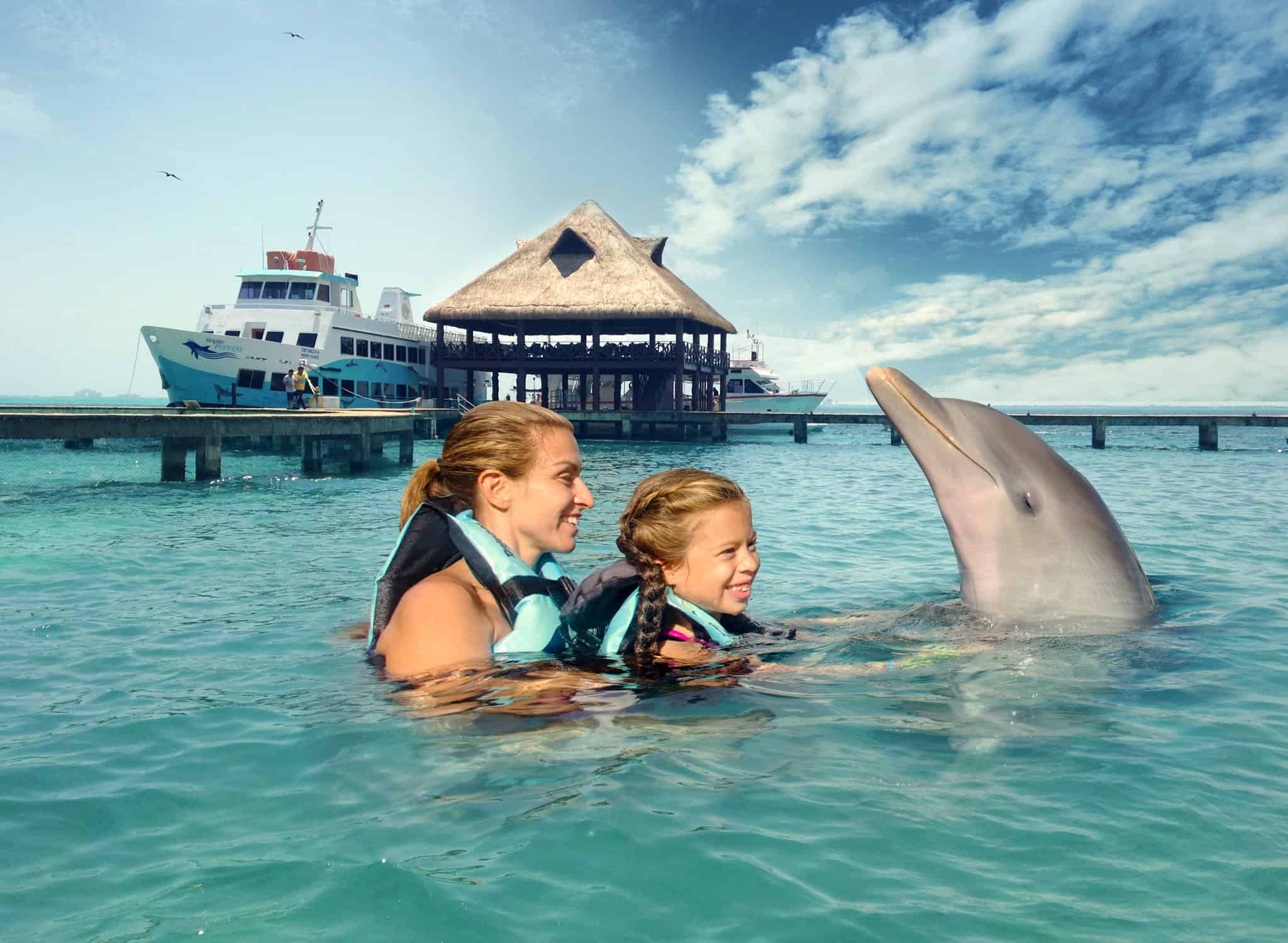 Zipline Over the Caribbean Sea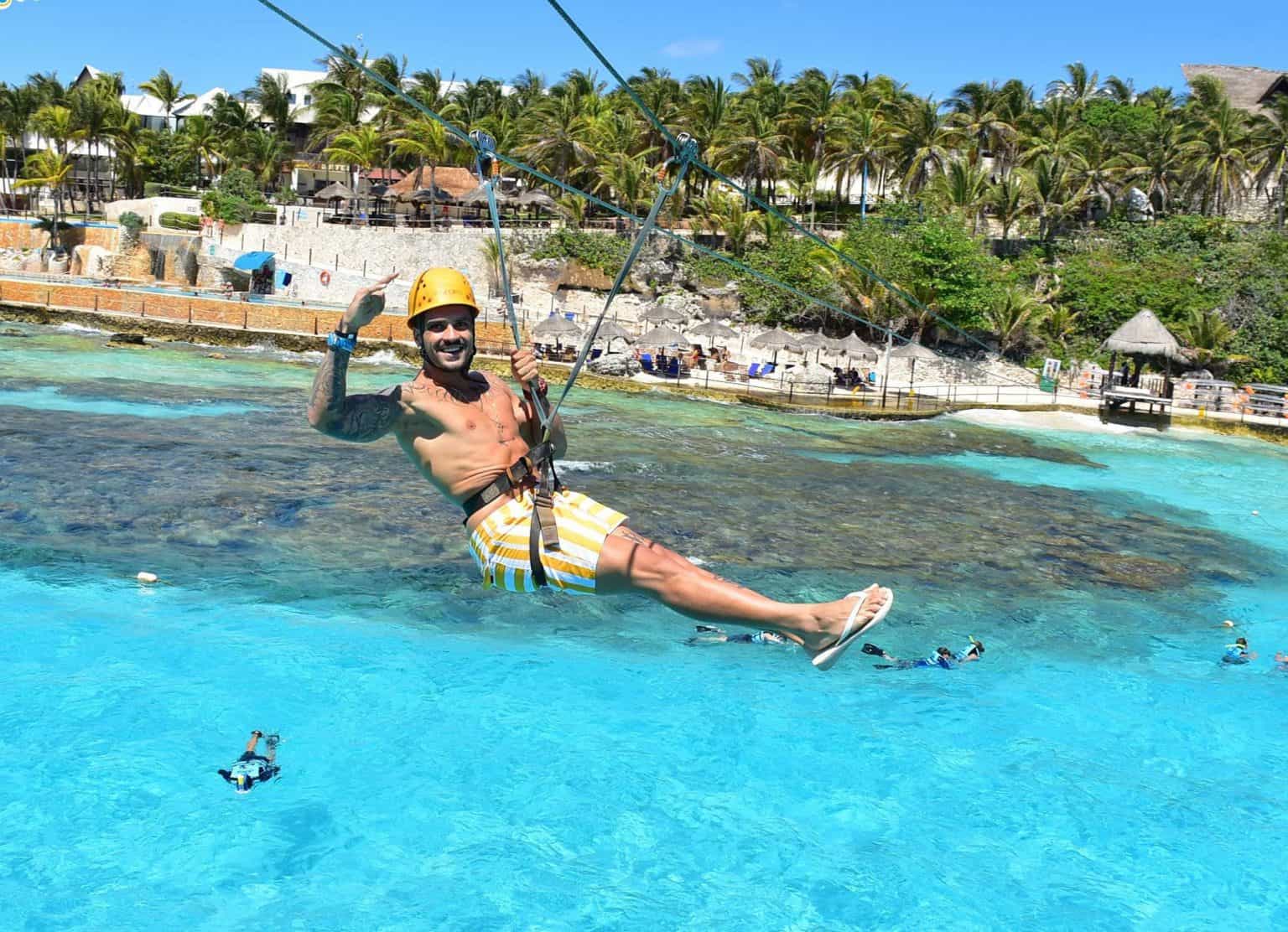 There are many zip lines along with Cancun and the Riviera Maya; but, the unique quality of the zipline in Garrafón Park is that it crosses the Caribbean Sea. Nowhere else will you be able to fly over the Caribbean Sea and have dreamy photos.
The adventure begins at the first 13-meter tower located at the top of the park. Imagine the adrenaline as you dive 30 meters above sea level. Flying near the cliffs and the waves will make your heart beat fast.
A kayak with a Caribbean Flavor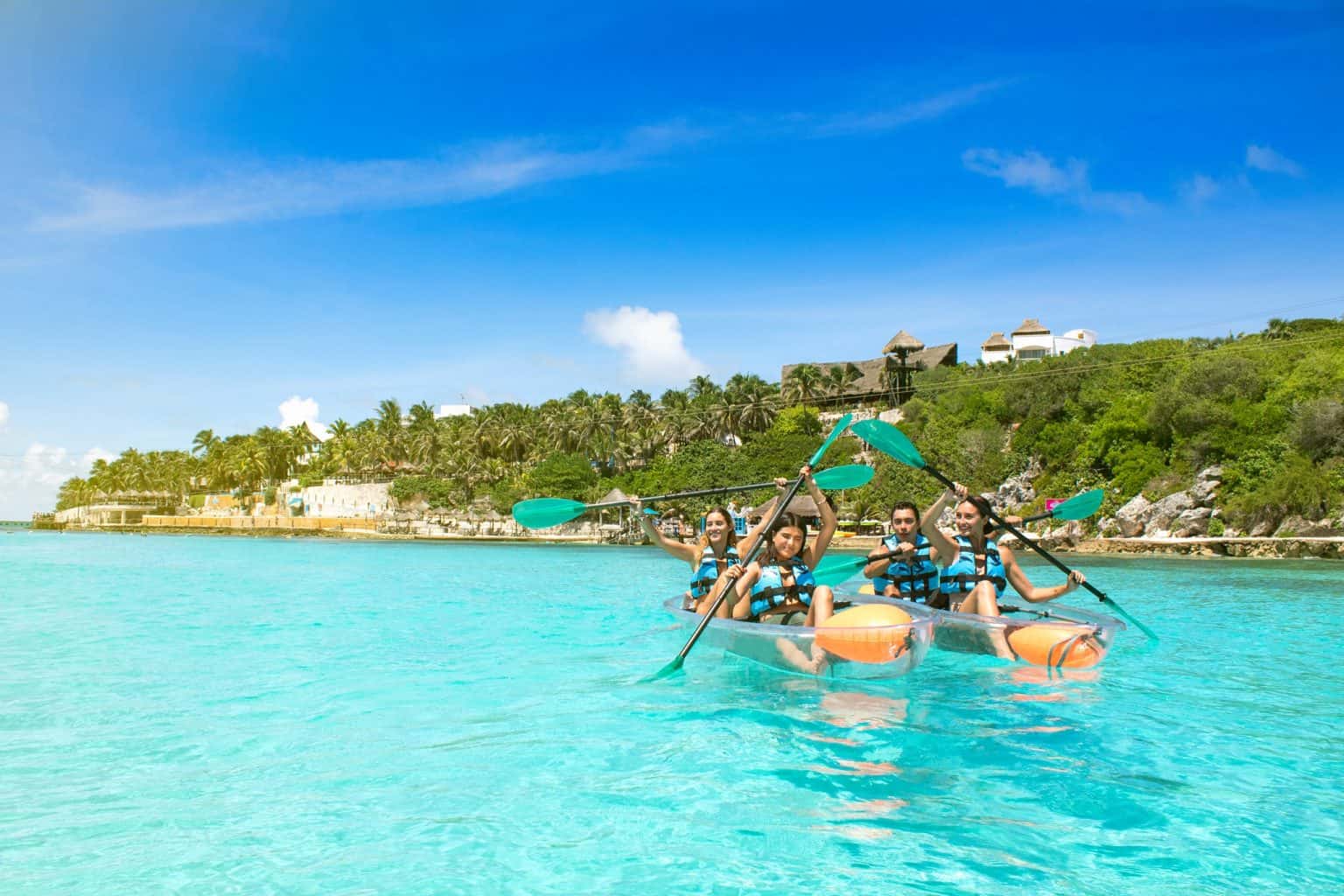 The location of Garrafón is amazing because the sea is calm and allows visitors to practice kayak. In a few places, you can go kayaking in the Caribbean Sea with kayaks for two people. Prepare to demonstrate your strength and endurance for rowing.
Snorkeling on a beautiful reef
Garrafón is located right next to a beautiful reef full of marine life; where you will have the opportunity to snorkel and see them more closely, you will know them in their entirety.
Don't worry about the snorkeling Activities in Isla Mujeres tour equipment; the park will provide you with the necessary equipment to carry out this activity and if you don't know how to swim; they will also provide you with vests, so everyone can witness this spectacle of nature.
Discover the Temazcal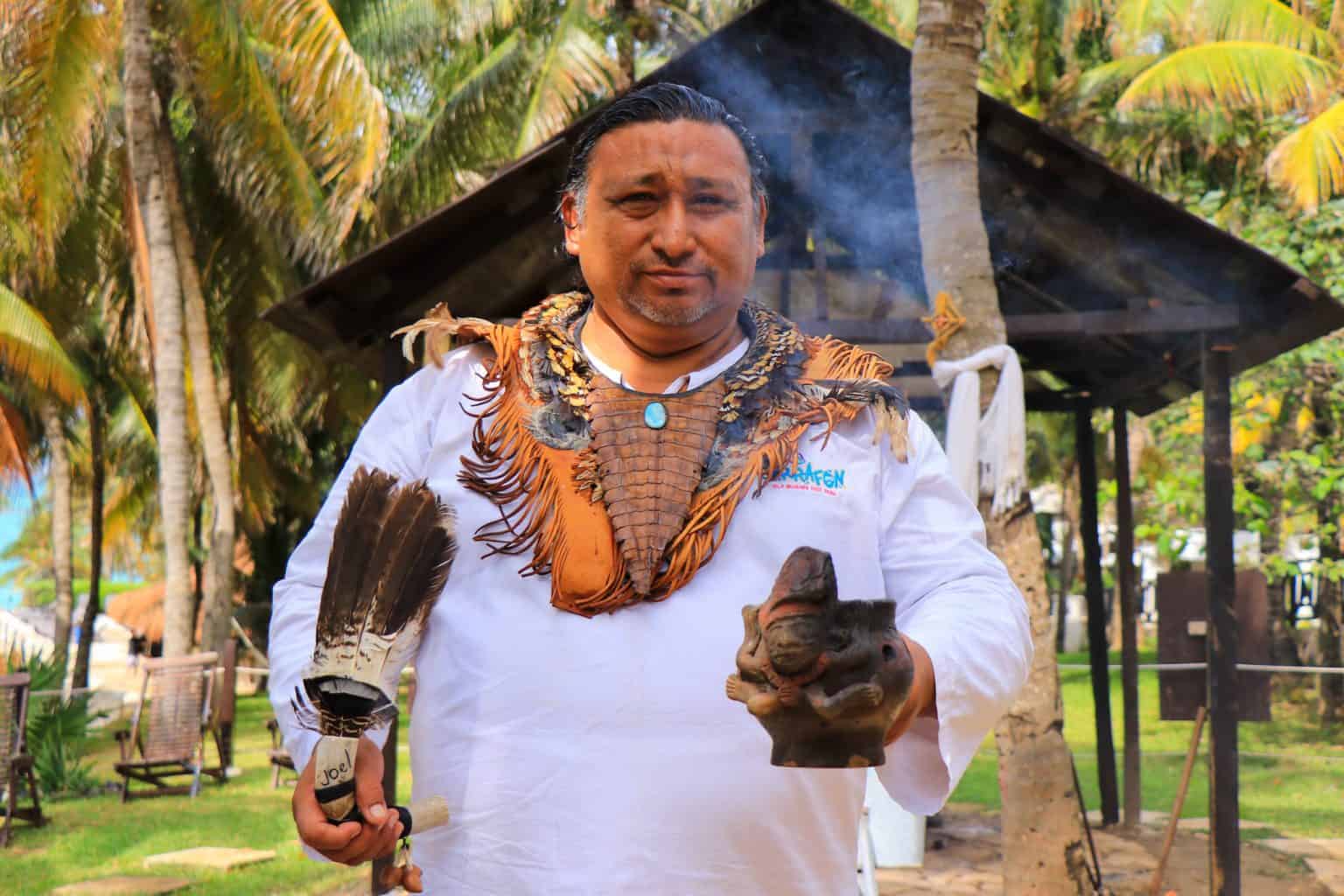 A Temazcal refers to an ancestral ritual that was practiced in many pre-Hispanic civilizations. It is a steam bath that was used for medicinal purposes; at a time when medicines did not exist and people had to manage to cure their diseases.
Its name comes from the Nahuatl word «temazcalli» which means «steam house» The known benefits of Temazcal are the feeling of relaxation in people and stress reduction. It is also believed that through the sweat we generate inside the steam bath remove impurities from your body.
Food and Drinks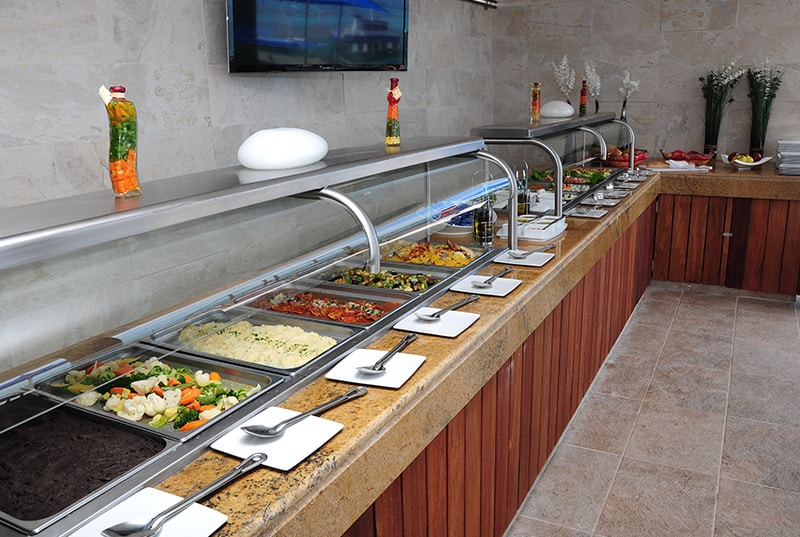 In Garrafon there is a great variety of alcoholic and non-alcoholic drinks with its open bar and to complement them a buffet service is available for visitors. Of course, the guests of honor are the Mexican dishes, but, you can also find food of all kinds to delight your palate.
There is a VIP area where food and drinks are taken to another level, with meat cuts to choose from and even sushi gives you that classy touch that your vacation needed.
Punta Sur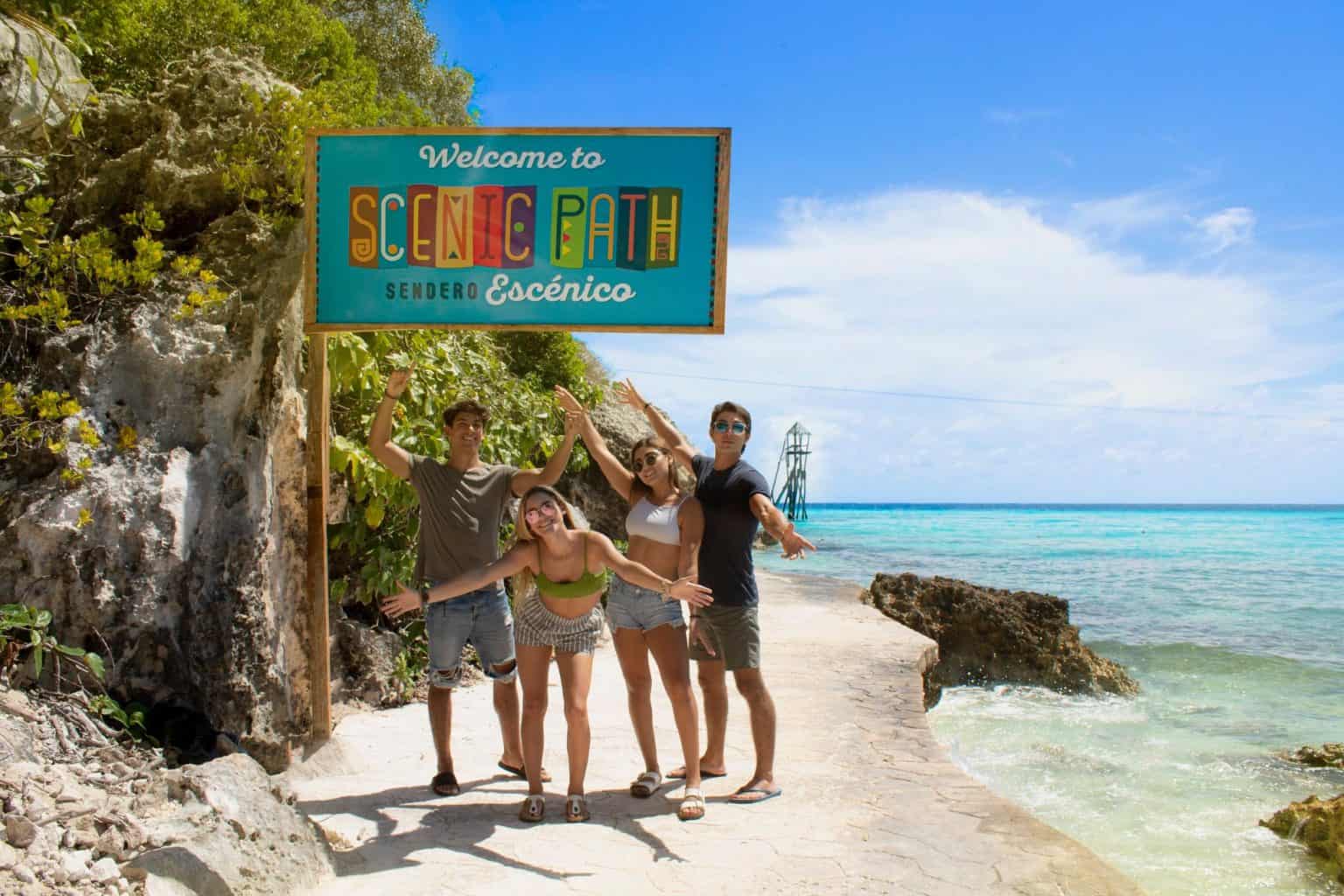 Punta Sur is the most popular attraction on Isla Mujeres and it is not for nothing, it is a cliff at the end of the island that is very special because it has the archaeological ruins of the temple to the goddess Ixchel, the only vestiges of the ancient Mayan civilization on the island.
Another thing that makes Punta Sur special is the incredible photos that you can get here, are photos that you won't be able to take anywhere else in Quintana Roo. The most important thing is that at this point, the first rays of the sun arrive in Mexico; so we could say that Isla Mujeres welcomes the sun to illuminate our country.
You can enter Punta Sur without having to visit Garrafón Park, however, you can get to Punta Sur with a road made from Garrafón which is next to the sea. An opportunity to have that romantic or family walk that you dreamed so much.
IS IT WORTH TO SWIM WITH DOLPHINS ON ISLA MUJERES AND VISIT GARRAFON PARK ON THE SAME DAY?
Millions of people visit Cancun every year and most of these people feel stress when they see the variety of tours and activities because they didn't know which one to choose. One of the main doubts comes at the time of a dolphin experience; there is a lot of variety and tourists are not sure which one to choose. So today we will explain why you should swimming with dolphins cancun  when you visit Cancun and also visit the beautiful Garrafón Park on the same day.
Swim With Dolphins in Isla Mujeres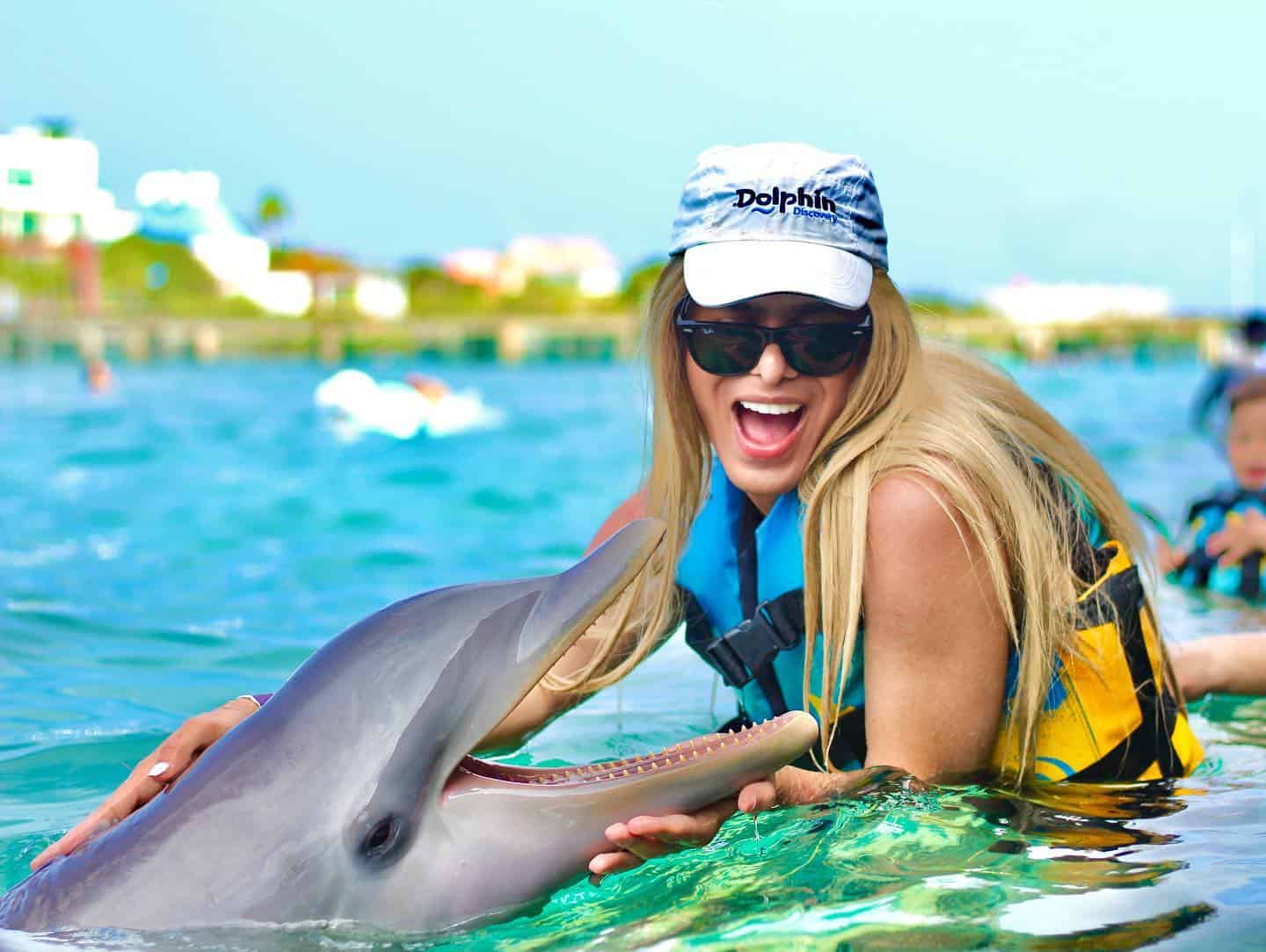 Isla Mujeres is located just 15 minutes by ferry from Cancun, it is definitely an experience you should not miss if you come from a city far from the coast. This is why as a metropolitan, you can hardly go to the beach and besides that, it is even more difficult to visit an island. If you want to swim with dolphins when you visit Cancun and don't miss a visit Isla Mujeres, Dolphin Discovery is your best option.
Complementing this, Isla Mujeres is the only "Pueblo Magico" on an island. A "Pueblo Magico" are towns recognized by the Mexican government for their "magical" qualities, whether that be their astonishing beauty, rich history, or extraordinary legends. If you are a fan of the "Pueblos Magicos" and dolphins, just imagine swimming with dolphins in such a special place; something that not everyone can do.
Finally, a ferry trip across the beautiful Caribbean Sea is unmatched, feel the breeze of the sea and get that new profile photo with the Cancun skyline.
The Cherry on the Cake: Garrafon Park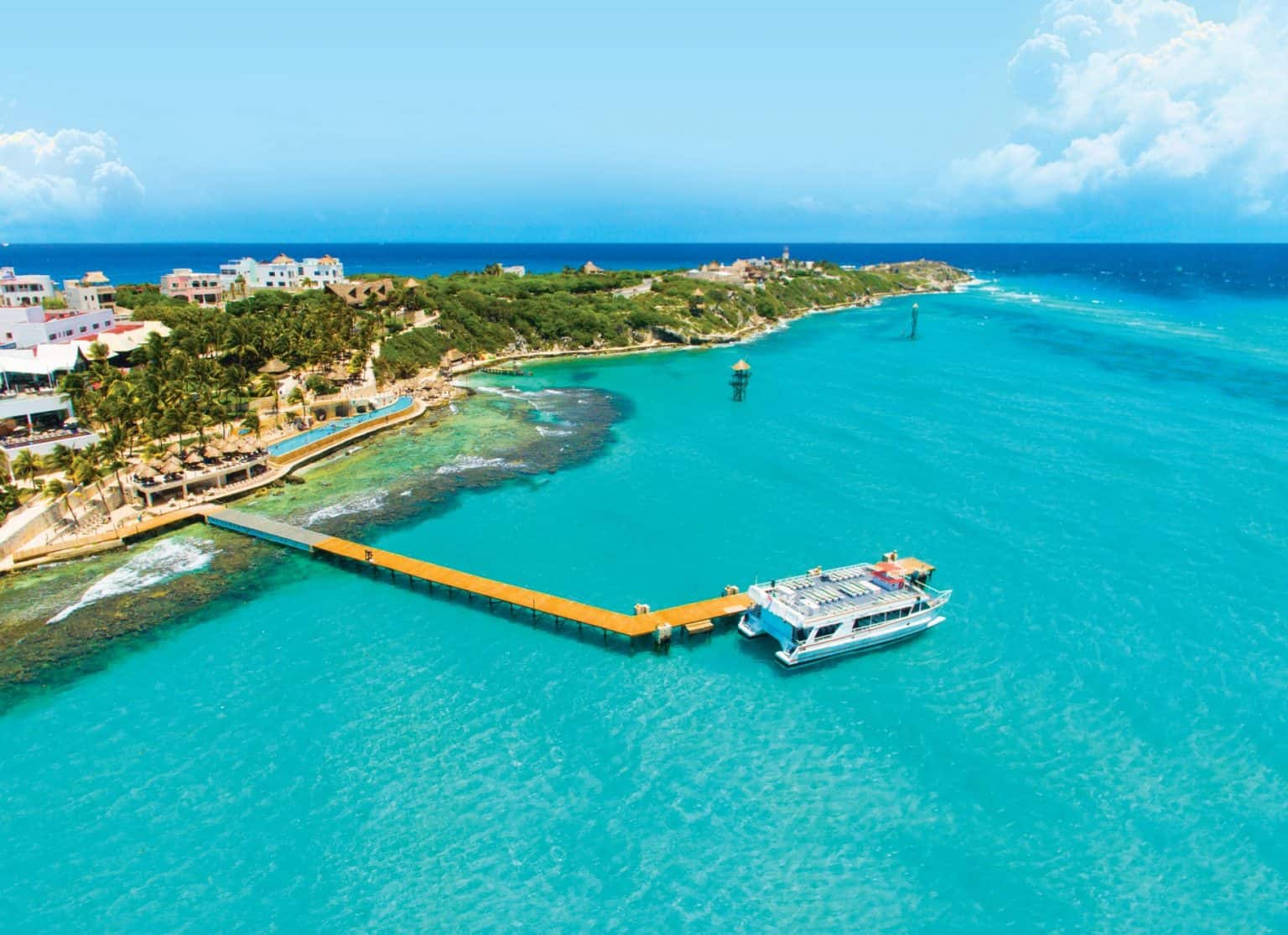 Dolphin Discovery has a sister in Isla Mujeres and is called Garrafón, located just 5 minutes from the habitat. Garrafon Park activities offers you the opportunity to kayak, fly over the Caribbean Sea with the only zipline over the sea, get rid of impurities with a session of Temazcal, and many more activities.
The good news is that you can visit these parks on two days, they sell packages in which you can swim with dolphins in the morning and then they transfer you to Garrafón Park. An experience that will offer you a day full of activities and fun for the whole family.
Will you swim with dolphins in Isla Mujeres Activities when you visit Cancun?