When you want to listen to your favourite numbers or binge-watch a TV series, or a Hollywood blockbuster, a simple set of regular speakers isn't enough to cut a deal. Some people may prefer soundbars for their living rooms since those offer enough convenience and a drastically improved listening experience over the tiny in-built speakers come with the TV. However, while soundbars can provide you with excellent sound quality, that is simply not the next level many crave for. Purists like us prefer something close to a cinematic experience, and only top-quality home theatre packages can offer a similar solution.
These are basically compact systems that consist of satellite speakers, subwoofers, and an audio amplifier device at the minimum. One can find plenty of reputable international brands that manufacture these systems. The costing of the home theatre system may vary based o the sound quality and other features. All of the units are part of a single package which can be purchased and set up easily by individuals. Typically it costs less when you buy home theatre packages instead of amplifiers and speakers separately. In case you are wondering what things to look for to buy the right one according to your budget and preferences, we have explained two most crucial pointers below for you to check. So, without further ado, let's get started.
Tips To Follow For Home Theatre Packages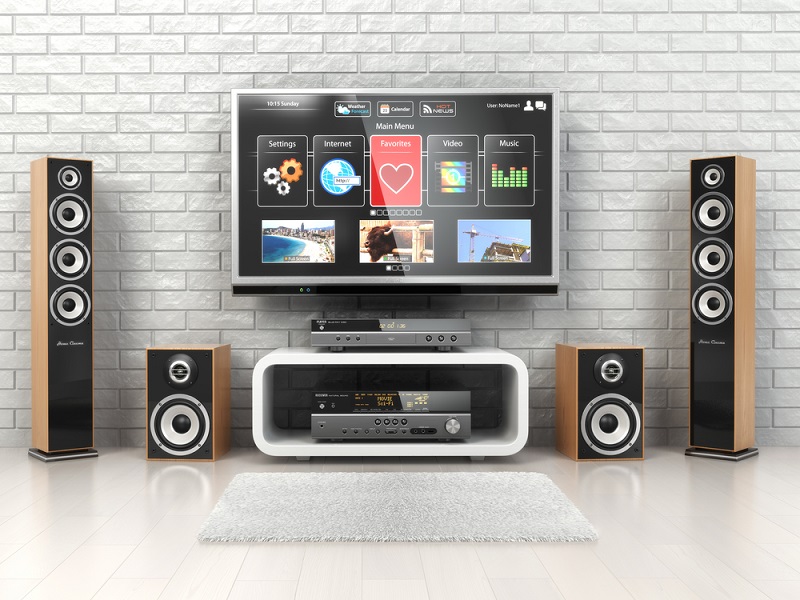 Consider The Available Space And Your Budget
Like any consumer electronic product, it all depends on what specific features you wish to have and your budget, of course. Most of the times, people spend most of their effort and money on setting the room up, its interiors and on the TV set whereas the amplifiers and speakers don't get the needed attention. Your room's dimension and how much free space available there should be the first thing one needs to think about. It's important because without considering the room's design itself, you can't decide on the size of the speakers that will offer the ultimate sound. For instance, a small room will be better equipped with bookshelf-sized speakers, and on the other hand, opting for a 7.1 system will be more suitable for a spacious bedroom.
Typically home theatre packages come with either a 5.1 or a 7.1 setup style. Needless to say that speakers have the most prominent role in the sound quality; hence one must choose the ideal one based on the related factors. You can purchase a system with floor-mounted speakers where four speakers can be mounted at the four corners of the room. 
Powerful Audiovisual Receivers 
They are considered as the hearts of home theatre packages, and therefore one must ensure that the model he or she is selecting comes with a high-quality one. Nowadays, these receivers offer great features, thanks to technological advancement in the audiovisual field.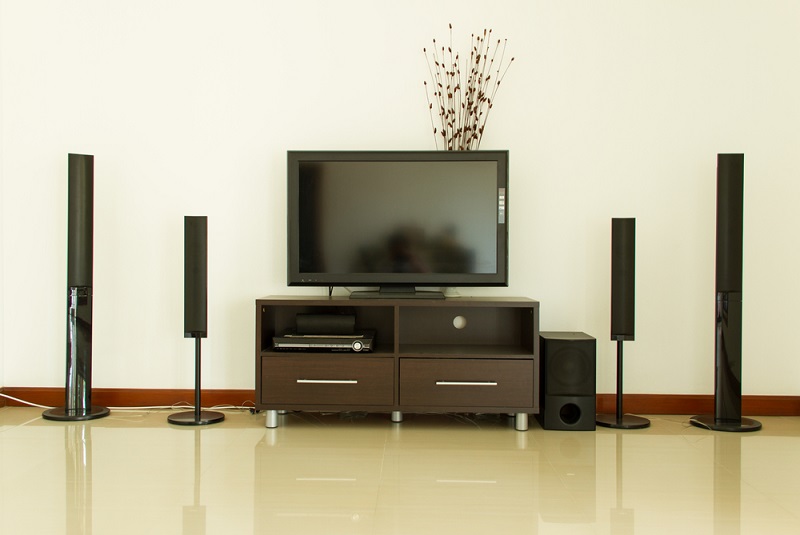 If this is your first home theatre purchase, chances are you will find it challenging to choose the ideal one among a wide range of home theatre packages. To start with, you can consider the power output of the speakers, which is measured in watts. Now, to make sure these speakers receive enough power, one needs to ensure they are getting highly powerful receivers in the first place. If you want a fantastic experience, start with an AV receiver that can deliver a minimum of 100 watts of power for each channel.
Conclusion
When checking out home theatre packages, looking at the contents that come with the system will be a wise idea. You want to evaluate the quality of the in-box components like power cables, batteries, remote control, etc. before narrowing down on one. Sometimes cables for various connections are not included, and you will need to buy them individually.
Before buying a home theatre system, you need to closely assess your requirement, set and budget, and then buy the one for your need.