Content in a video form always serves as a powerful tool. With a gripping video script and flawless execution, you can engage people, generate ideas, enhance your business, generate revenue, uplift your brand, bring a revolution, broaden your client base, instill harmony, and the list goes on.
Video marketing is rising day by day; only your imagination can limit you. From creating a how-to video via YouTube or Facebook live, there is a wide range of prospects you can choose from. Video content is not only for popular brands.
Every individual along with businesses need to up their game through video content. Now, salons and beauty-related businesses must learn how to lure consumers and viewers in the best possible manner. Causing a positive impact and influence them would aid you to covert many leads and create a successful salon business.
Therefore, why video content has become such a powerful tool, and how it can help to increase your footfall in your salon? Let's dive in to find out!
Nine Reasons Why Video Content is Crucial for Salons
1. Video Gives Instant Stimulus
Video stimulates both the visual and auditory senses of a viewer. This makes videos more impactful as it broadens up several ways to share your message or information. Video content also makes it easier for the minds of a target audience to process and grasp what is being conveyed to them.
The art of persuasion is tough to master; creating video content makes it easy for you. You can clear your doubts present in your audiences' minds about cosmetics and related services. At the same time, you can provide accurate facts, so they learn more about your services that could benefit both parties. You can also persuade your viewers to get your salon services by displaying them the benefits of products such as best human hair wigs and other salon treatments.
2. Show Your Online Presence
We are living in a digital world. Today, businesses cannot get ahead of the competition merely by a physical store and sticking posters around the locality. Your hair salon must also have a presence on social media.
Keep making and posting a lot of video content on as many social media websites as possible. This is a massive way to show the digital world that you are working actively for the betterment of your customers and the business.
By creating professional videos, your followers will realize your real potential. It will also show that you mean serious business. A significant way to improve as a professional salon service provider is to incorporate intros and outros in your videos through a good intro outro maker available online.
With millions of active eyeballs on social media at any time and with over a billion watch hours of video consumption each day on a single platform like YouTube, online video advertising and marketing help you to reach an audience in greater number compared to regular advertisements.
With advanced targeting and analytical tools like Social Blade, you can sponsor your content via YouTube online ads to the targeted viewers. As a result, not much of the investment goes in vain by reaching to those viewers who are not your potential customers.
3. Engage and Interact with Your Customers
Face-to-face exchange of ideas with each of your customers is impractical, although advantageous. So, a solution to this problem is video content. You can live-streaming your sessions on Instagram, Facebook, YouTube, and other social platforms. This online interaction will help you in interaction with your existing customers and boost engagement with your brand.
Through personal interaction with customers, you can get invaluable insights into their requirements and wants. You can improve your salon products and related services to handle their needs. This massively develops the quality of the business relationship that your salon has with its users and increases customer satisfaction.
When you precisely give your customers what they expect and need, it improves your revenue and profits of your business and widens your audience base.
Building trust is one of the key benefits that come with incorporating video content into your business. When you depict your customers you care about them and their concerns, they incline to prefer to go to your salon and prefer you over your competitors.
Through frequent engagement with your customers, you ensure that you increase your customer base along with actively retaining the old ones. So, customer retention is another aspect that you can get out of this.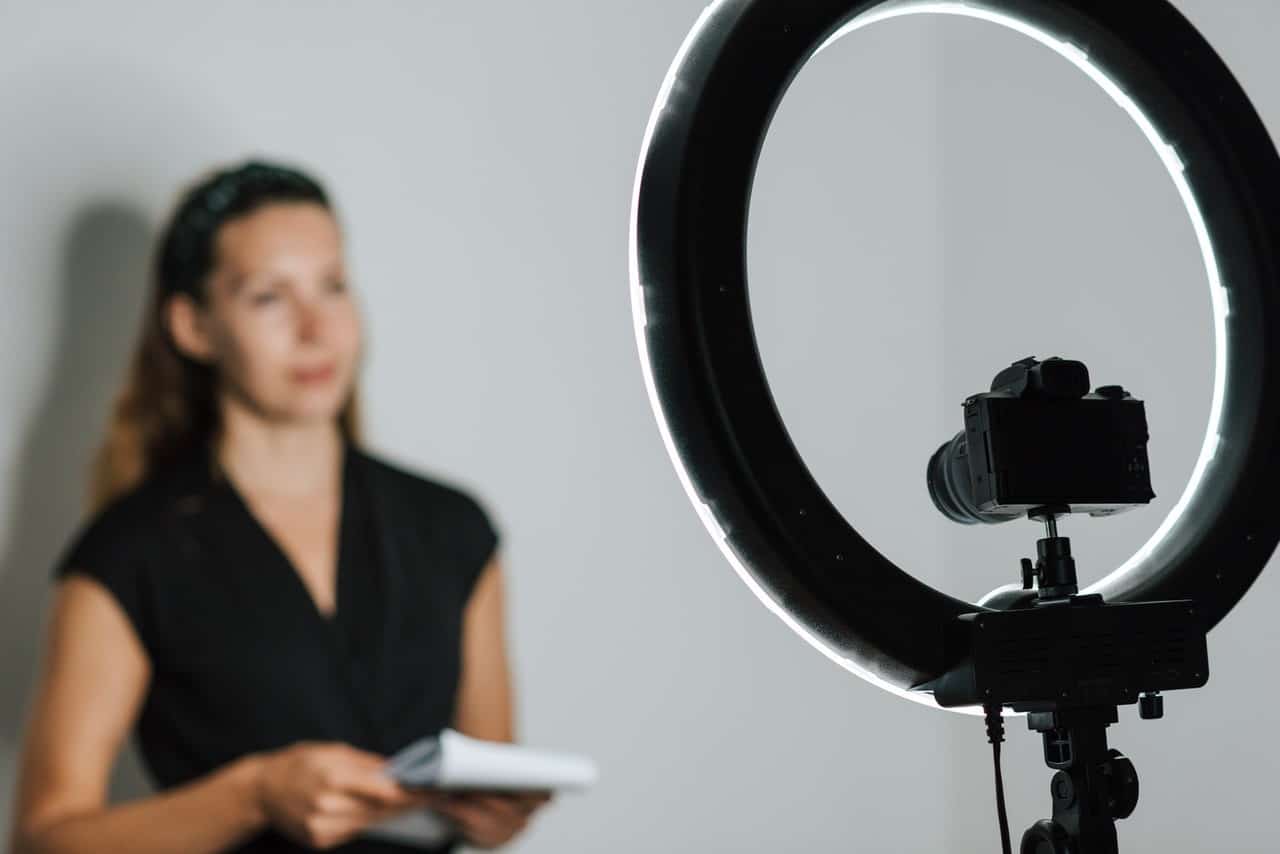 4. Compete with Big Brands
With the available online tools, your reach is not restricted. You get the same opportunities to reach an audience like that of your competitors whose business is bigger than yours.
You can create and edit videos that are on par with other bigger brands with whom you are competing. As per Statista, over 80 percent of smartphones are operated through the Android operating system (OS). With a slight bit of research, you can comfortably find the best android video editors. The editors will enable you to do perfect video editing right from the ease of your handheld smartphone.
A larger reach alongside more engagement will improve your salon's ranking on different search engines. This is among the most massive competitive advantages you can get over your competitors when we talk about snatching business through video content.
5. Educate Customers
Customers not only want you to keep boasting about your salon but they also expect things that benefit them at no further cost.
So, what you should do? You provide them the relevant knowledge and educate them by spending something more valuable compared to a few pennies, i.e. their attention.
When you grab the attention of your audience, that attention provides you the best return on investment (ROI) in the longer run. Also, what better way to grab attention and gain grip than video content?
Make videos to educate your audience in various fields such as skincare, cosmetics, and healthcare. Educate them that relate to the empire in which your salon exists.
Further, you will create and spread awareness to the people across the globe. Bigger business can hardly monopolize their products and related services. Customers will get to know you through your videos and you can lock them through your price tags that can give them comfort.
6. Marketing with Zero Expense
As you interact more and more with your customers, you develop corporate relationships. Also, offering video content improves their awareness and knowledge. You only have to sit back for a little while and relax. While the audience automatically markets your business products for you via online video sharing and word of mouth.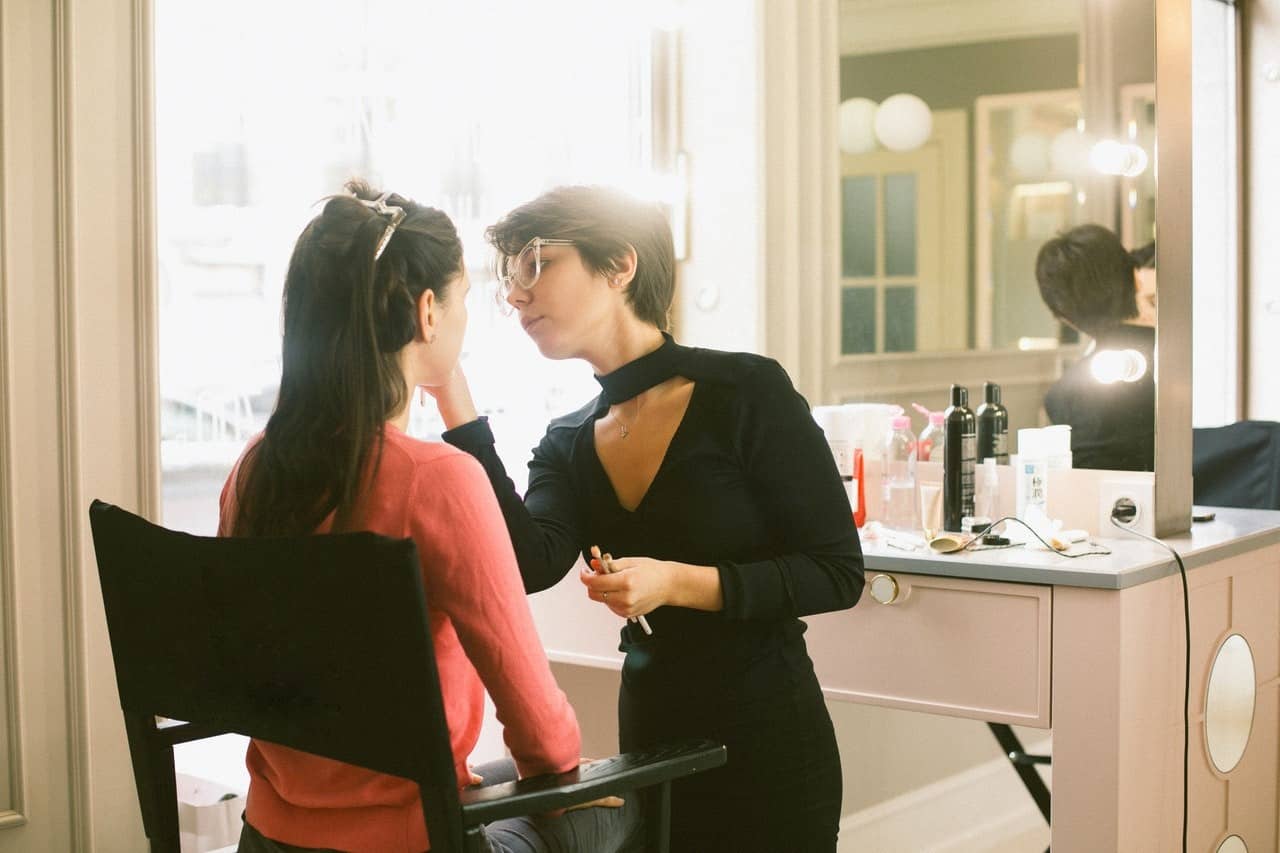 Target audience always helps businesses to grow when they trust and feel connected to a brand on a personal level. They do not hesitate to share the videos among their family and friends who look for availing salon services and products from a reputed salon that fits their budget.
7. Conversion Rates Increase
Video content is considered a significant investment as videos on a website's landing page grow conversions by around 80%. By viewing a fascinating host and relevant customer in your video can hugely impact buying actions and encourage a visitor to convert into a lead.
Passing on the right reactions via video content is a powerful selling method. Also, they can help as testimonials or in-built tutorials, depending upon the angle you are going for. Make sure your videos are convincing and attractive enough to convert a viewer easily into a lead as well as it must be easy enough to understand.
8. Credibility and Trust
Video is among the picture-perfect ways to generate nature for your brand and your business. Videos allow you to link with your viewer and earn their reliability and trust. Product videos also support the decision-making process. The more video content you have to make aware and inform your clients, the more you will build on the foundation of trust. Also, trust translates into sales. Other than integrity, people believe what they watch. They will repose trust in you if you visually show them something.
9. Video Enforces Social Shares
Today, videos get viral and come into trending within no time. People keep sharing video content with others. In this way, your videos reach a more extensive range of audiences. So, this is a critical time for salons and companies to make something educational and promotional that are attractive too.
Through videos, you can tell viewers about your products in a simple and better way. Usage of humor to let the salon's personality outperform others and ill encourage people to share your videos every time.
So, here is the guide for you to beauty write for us.
Last Word
These are merely a few of the numerous ways that will aid your salon business to grow to new heights. There is a massive potential for you to increase your salon's online footprint. Start making videos with these benefits in mind and see where the path will take you. Take charge from here and enjoy the astonishing success of your booming business.