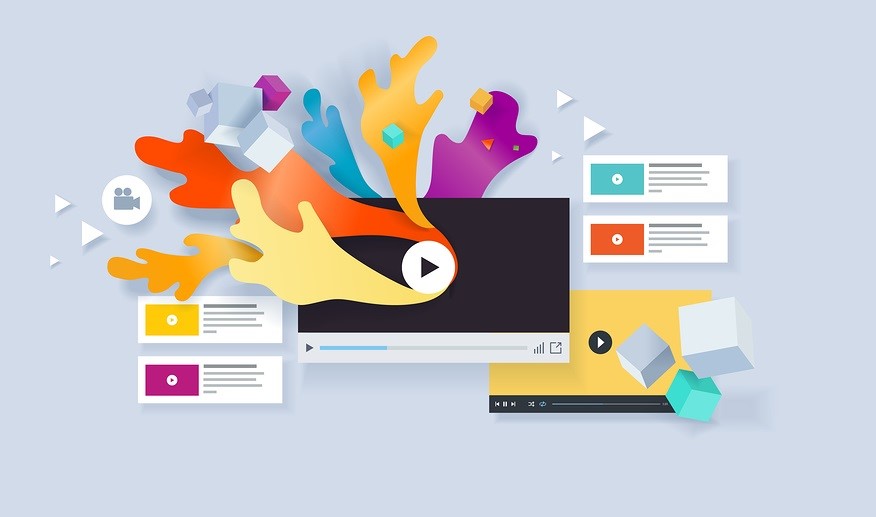 With the much-awaited hype surrounding social media marketing over the past few years, making sure that your business efficiently caters to an audience is becoming increasingly necessary. Grasping the attention of an audience during these times is easier than ever before. And what better way to do that than to visualize your product through, say, an animated video? Though, there are a set of rules to keep in mind. Read on, we will discuss.
Displaying any marketable product through animation is deemed effective, considering the visual engagement it brings. Graphic illustrations are scientifically known to be eye-catching. Also, you can deliver a message far more creatively and in less time using mere shapes. It is a win-win situation for creative needs and as a marketing tactic. A short demo video will do the trick for you! Let's discuss how.
Now, demo videos can be extremely appealing, informative, and marketable. Only if they are optimized in the right way, though. Usually, consumer scrolls on, passing by a dozen videos in a day without even stopping for a second. Other than producing noteworthy, top-notch demo videos, there are other elements you need to focus on as well.
Optimizing a business's social media reach is one of them. A high-quality produced video is a waste without effective marketing tactics. In these fast-paced times, the average attention span of a consumer lasts 1.7 seconds on a platform like Facebook. Consumer internet video traffic is the norm now. But will your content stand out? What makes your animated video special? Is it better than the rest?
So, considering the mentioned facts in mind, for better engagement, these are the hacks you need to follow. These three tactics will surely make sure your demo video is all over social news feeds!
What Message Are You Trying to Convey?
Let your audience know in a clear cut way what the video depicts. Ideally in a span of 5 seconds. Short-list the values your brand focuses on, the details of a potential product itself, and how it all correlates with each other. With less time and fierce competition, the message you convey will define how distinctive your brand is from others.
Accompanied by an engaging message in the first few seconds, it needs to be followed by a call-to-action. There's less to no chance that a user will actually stop scrolling a social news feed and "follow" the brand. So putting ideal situations aside, realistically there needs to be a CTA at the end of the video or anywhere adjustable. A CTA will redirect a user, informing them of the "product." Now, whether they further engage with it or directly buy it depends on the way you pitch it.
More so, the brand's values can be depicted animatedly. It can take an emotional toll on the audience if played rightly. And that is what we need. For the audience to be utterly impressed by not only the said "product", but by the brand's royal values as well.
Using Animation to an Advantage During Auto-Mute
While scrolling through a feed, a video plays automatically but remains muted. This feature is useful, but only from the consumer's perspective. For you, this needs to be tackled with. Many users tend to use their phones while on their way to work or simply don't want to engage with the video thoroughly.
They end up watching it on-the-go. You can use animation to an advantage, now. Even if a video's silent, the message can be conveyed by using motion graphics.
Motion graphics, along with closed captions is a flawless combination. The narrative goes along without causing any disturbances in the way whatsoever. Now, to build a relationship with the consumer, make sure the graphics entail a jaw-dropping, captivating message that they just can't scroll past!
Using the Right Video Formats
Apart from Facebook, digital marketing has transcended to other platforms as well. On relatively newer apps such as Instagram and Snapchat, animated videos can be displayed vertically as a part of "story." This format doesn't work traditionally. The "video" does not show up in a news feed. It's rather on the top as a "story" that gets archived in 24 hours.
This tactic is especially useful for short-term guerilla goals. But if you don't want to rely on guerilla tactics, the story can be saved as a "memory" and reposted any other day! The video can also be followed by a call-to-action through hyperlinks. Only this time around, the CTA is built-in as a part of "story."
To optimize content engagingly, assure that the values you want to exude are represented in mere seconds. For short videos in vertical form, a 1:1 ratio works ideally. Using a 1:1 format should be the norm unless you want to convey a message that needs cinematic storytelling. Either way, all these formats have their own sets of perks, so choose wisely.
Are you familiar with any other social media optimization tactics? Do let us know in the comments!
Author Bio
Jane Collen is a creative content writer and digital marketer at BuzzFlick. She works closely with B2C and B2B businesses providing blog writing, video script writing, ghostwriting, copywriting and social media marketing services.