The lifespan of a mattress is roughly eight years. Assuming that you sleep for 8 hours on average daily, you spend 23,360 hours on your mattress. It is equal to 973 days or 2.6 year's worth of time. This is without considering those days when you were watching Netflix in bed. During those pleasant times spent, your mattress would have accumulated loads of dust, dead cells, sweat and other body fluids, and the spillage from eating bed. Moreover, mattresses are a magnet for dust mites. These pose a serious threat to those sleeping on the bed and shorten the lifespan of the mattress.
Mattresses are expensive and hence a long-time investment for most. So, keep your mattress clean by following a few crucial mattress cleaning tips. This will not only lengthen the lifespan of your mattress. Also, this will keep the mattress allergen-free, i.e., keeping your family safe.
Cleaning Tips for a Stain-, Odor-, and Dust-Free
We assume that you reached here because
You spilled something on the bed.

You have a stubborn stain on your mattress.

It smells funny when lying down.

You or your partner cannot stop sneezing.

You recently realized that you should wash your mattress once every season.

You don't know how to clean a mattress.
Most people would consider hiring professional cleaning services. Yet deep cleaning a mattress is something that you can do by yourself. All you need is to follow a step-by-step process.
Step #1: Remove the Bedsheets and bedcover
Take out your mattress from the bedding and lay it on flat ground. Remove the bed sheets and mattress protector (if using.) Wash the linens as per the cleaning instructions on the label. Add a hot wash to the washing cycle when putting the linens in the washing machine if you have dust mites.
Step #2: Determine the cause
While the linens are being taken care of, you can move ahead to find the cause. Other than the routine cleaning every six months, the main reasons to consider mattress cleaning are:
Dust accumulates over time and can become very hard to remove, especially in a foam or latex top layer mattress. Additionally, you shed over 12,000,000 dead skin cells during a night's sleep. Dust mites feed on these dead cells and make your mattress their new home to feed on the buffet (Yeesh!). Certain people are allergic to dust mites and develop rashes. Foam, latex, and hybrid mattresses owners are widely affected by this.
Sweat, saliva, or any other body fluids tend to seep into the mattress. Bacteria thriving in your body or mouth are also introduced onto the mattress in this way. Over time, their build-up causes the mattress to have a musty smell. Similarly, any food you spill will decompose and release a pungent stench. If you smoke in your bedroom, the mattress fabric traps the smoke within and seeps into the foam or latex top layer. In the longer run, your mattress will smell like cigarette smoke.
Sweat patches or bed-wetting accidents will cause gross-looking stains on your mattress. Similarly, spilling staining liquids like wine, tea, or coffee causes the same result. Besides, fluids seeping inside a coil or hybrid mattress can cause the metal springs to rust. All this will ruin the aesthetics of your mattress. Also, your mattress becomes a hotbed for allergens and pathogens.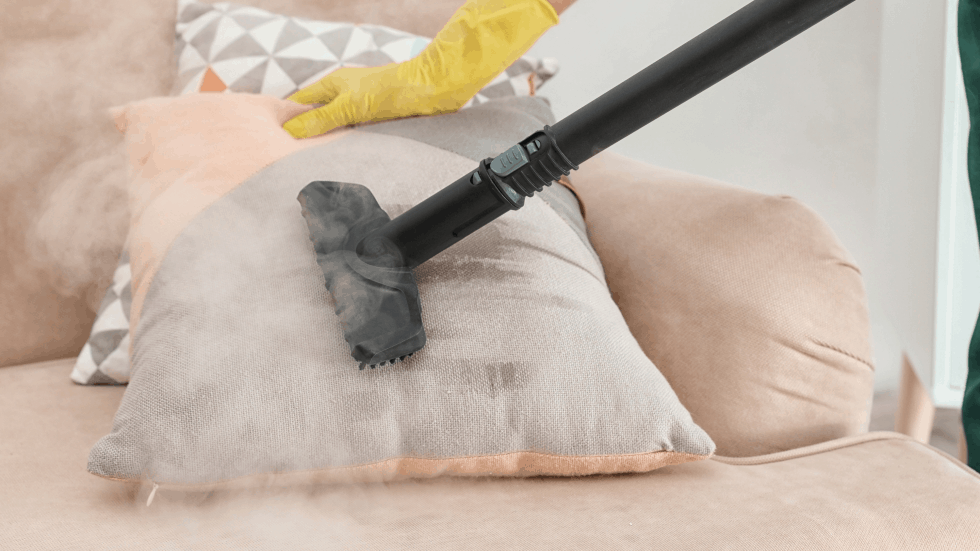 (Image Source: Cruise Critic)
Step #3: Choose your Preferred Method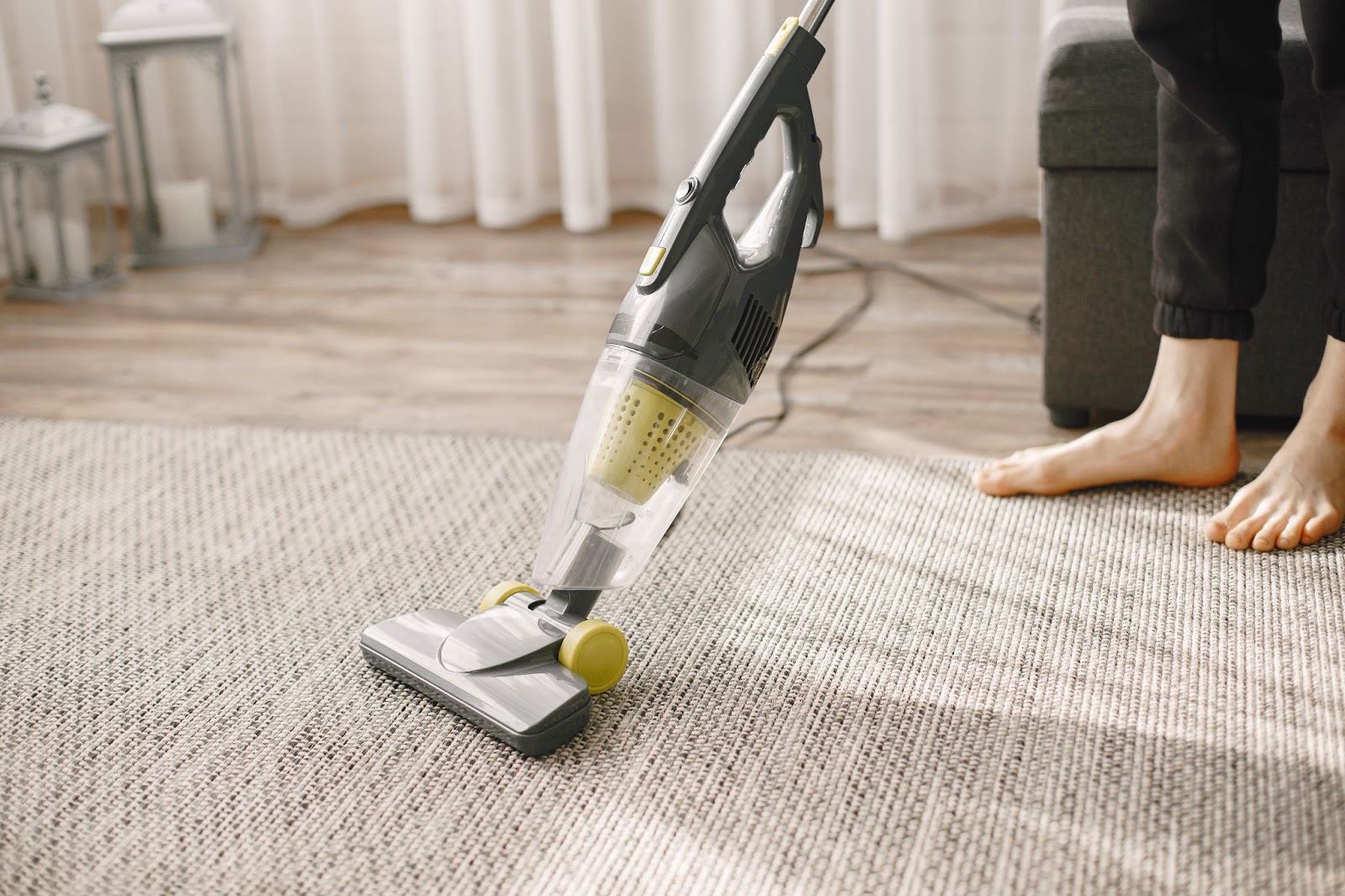 (Image Source: Freepik)
Vacuuming with an upholstery attachment is the simplest method to remove dust and dead skin from a mattress. Move the brush head in a circular motion to dislodge the dust easily. Don't forget to brush across the upholstered edges to dislodged trapped dirt. If you have a flippable mattress, vacuum on both ends (top and bottom) and the sides of the mattress.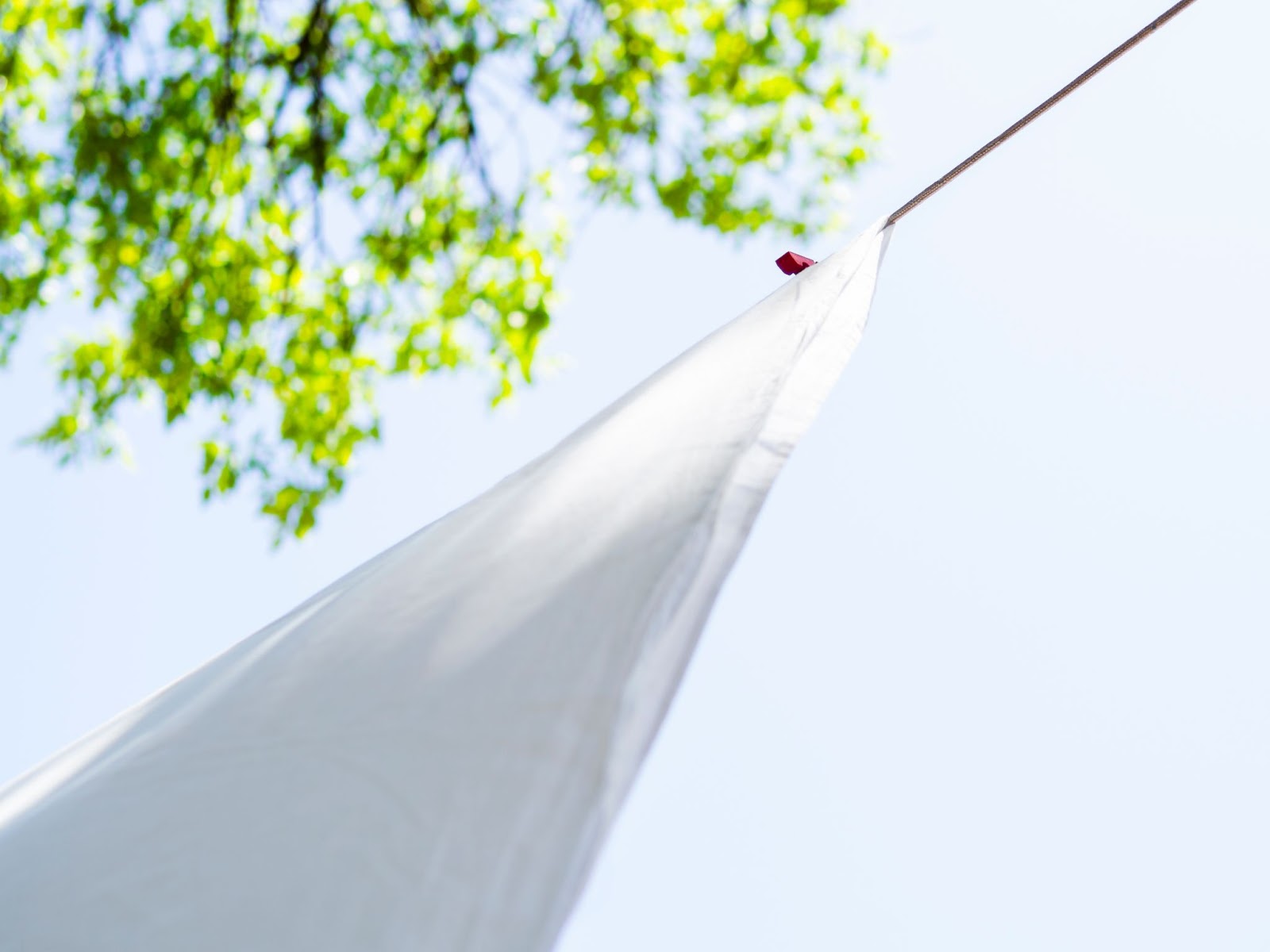 (Image Source: Freepik)
If your mattress is not too heavy to lift, put it in direct sunlight for a few hours. This can take care of the dust mites and odor. Beating the mattress may remove the dust, but it is not advised. Dust released in the air can trigger allergic reactions. Also, the beating expels the dust, but it can again settle back in.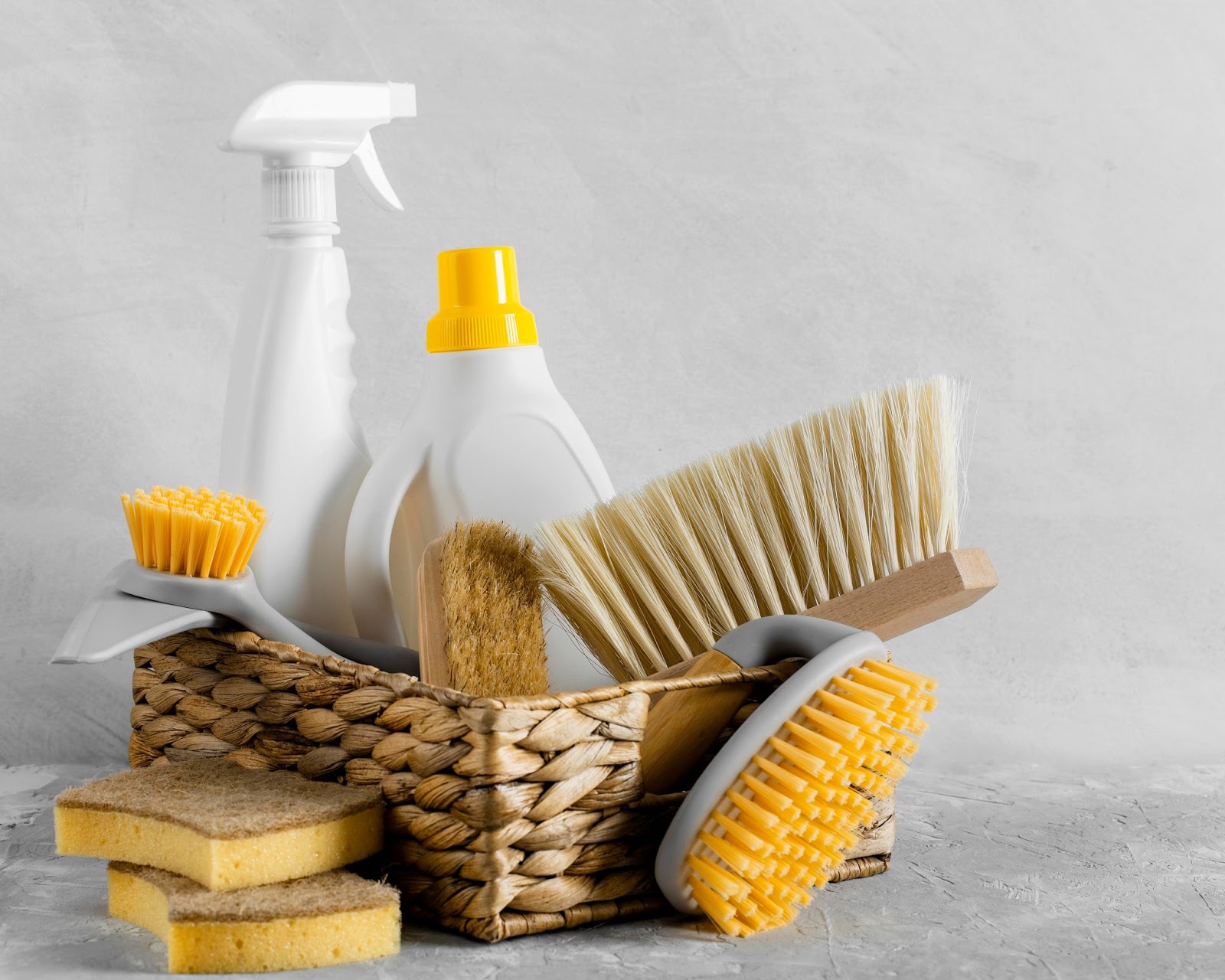 (Image Source: Freepik)
The most suggested solution for cleaning odor and stain marks is cleaning chemicals. For example, baking soda, enzyme cleaner, detergents, and others. Mix baking soda with fragrant essential oils and spread it uniformly on the mattress. It will absorb all the odor. For most effective odor removal, leave the baking soda for a few hours and then vacuum it back.
In using cleaning solutions, take care not to wet the foam mattress. Spray the 50/50 mix of 3% hydrogen peroxide and warm water with some detergent onto a clean cloth. Blot the cloth over the stain to lift it to the cloth. Additionally, you can sprinkle baking soda and spray distilled vinegar over the area. Once the fizzing stops, clean the spot with a clean towel. Keep the area well-ventilated to avoid building up moisture in the mattress. You can also dry the area using a hairdryer to quicken the drying process.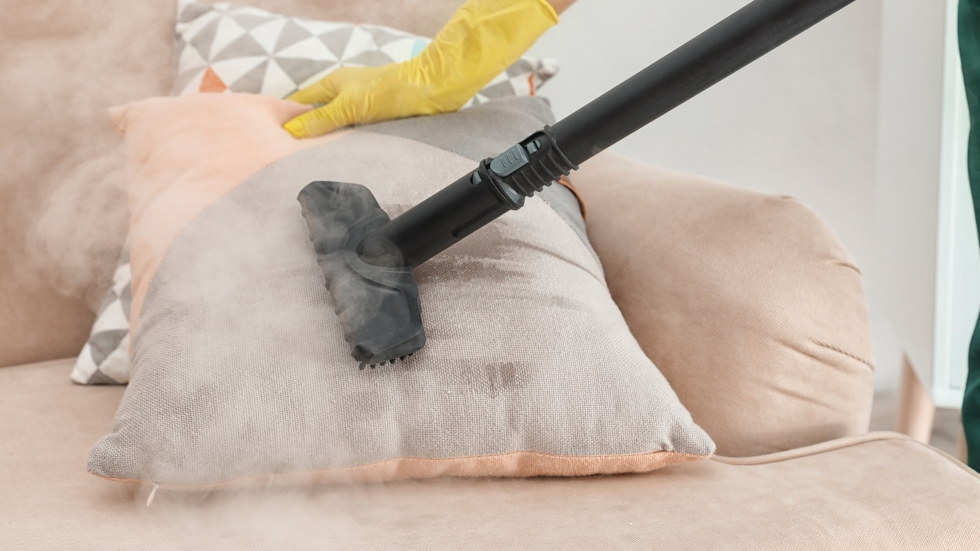 (Image Source: IdeaStream)
Steam is when you want to deep clean a foam mattress but cannot put it in direct sunlight. Steam cleaning sends high-pressure steam to uproot hidden dust and mites. The adjoining vacuum attachment absorbs it immediately. Planning and execution are of prime importance here. If moisture from steam is not dried quickly it can cause mold or mildew to grow. This would defeat the purpose of deep cleaning. Instead, increase the ventilation and choose a breezy day to do steam cleaning.
Step #4: Air Dry Your Mattress
Once you are done with deep cleaning your mattress, let it dry naturally in the natural breeze. You can increase the ventilation of the room by switching on fans. Once you are sure that the mattress is bone-dry, only then place it back in the bedding.
Some Tips to Take Care of Your Mattress
Clean every six months:
Depending on the usage and amount of dust, it is best to deep clean your mattress every six months.

Clean any stains immediately:
Mistakes happen, and you may spill a liquid on the mattress. Dab the stain with absorbent paper. Use detergent + vinegar + baking soda solution to lighten the stain.

Change your sheets weekly:
Don't allow dead cells to build upon your mattress. Change the sheets every week to avoid dust mite infestation. You should also invest in fitted sheets to prevent dust from entering the mattress.

Vacuum your mattress once a month:
Vacuum monthly to pull out any dust or grime collected at the different crevices of the mattress.

Do the same for your pillows:
Just like your mattresses, your pillows are subject to oils, dust, saliva. So, for complete cleanliness, ensure the pillows are deep cleaned as well.

Change your mattress:
Unlike diamonds, your mattress is not forever. Once your mattress has outlived its age, change it.
Wrapping Up
With some tender loving care, your mattress can remain clean for a longer time. This ensures the safety of your family and keeps your mattress looking ever new. Brownies Mattresses Direct is an NZ-based Mattress company that offers a different range of mattresses and bedding accessories for all types of sleepers.