We all have a wanderer inside but few of us take traveling seriously. There are millions of fantastic destinations to visit and millions of things to see all over this blue planet. Traveling has become easier these days thanks to the easy availability of cheap and fast commutes.
Exploring new places along with family members and friends helps us spend more time with our loved ones as well as solo travel add a new experience to our lives and help us explore our self too. Whether you are a solo traveler or prefer traveling with your loved ones, make sure to ensure a convenient trip by carrying a couple of must-have travel accessories and items.
When it comes to the best travel gears the list is huge and seems endless sometimes. Flooding your travel backpack with tons of travel accessories won't be a great idea and thus you must go with the best ones. I have created a well-featured and worthy list about the top 10 most have items for your travel backpack for you and I am you will find it useful.
Let's start the list:
1. Lifestraw
If you are planning to visit a nature reserve or wildlife sanctuary this time then carrying a portable lifestraw can be proved a life savior move. This gadget can help you desalinate and purify dirty water and make it drinkable and safe. This small gadget is easy to carry and ideal for multiple outdoor activities including hiking, camping, etc.
The tiny-sized lifestraw can transform about 1,000 liters of contaminated water into purified safe drinking water. Accidents can happen to anyone and anywhere thus you must be prepared even if you are on a trip. You may have to drink water from local resources available and lifestraw will help you eliminate the possible impurities easily and effectively.
2. Power bank
Running out of power on a vacation can be like a disaster. These days we carry a lot of devices and it is possible that you may not get any power connection to juice your devices while traveling. Power banks can save you and thus you must invest in high quality and portable power banks.
The best part of these power banks that they are highly compatible and can power multiple devices even at the same time. You may get overwhelmed by the thousands of power bank options on online stores that's why I have listed one for you. I hope this could be the best piece of the power bank you were looking for.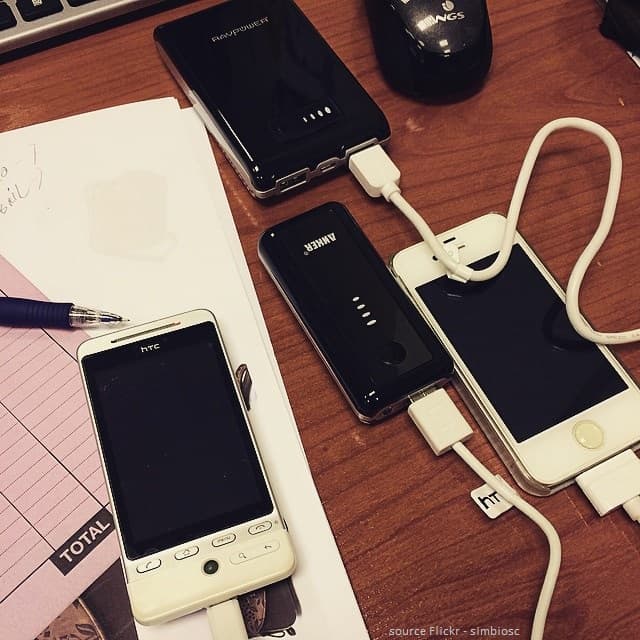 Key Features of Anker PowerCore:
26,800mAh capacity
High-speed charging
3 USB charging ports
3.5 hrs charging time
Deliver 123+ hours battery life
3. Universal Travel Adapter
A travel adapter is one of the staple items of every list of travel accessories. Every country has a different power outlet and it may be difficult for you to find a compatible power outlet for powering your devices. A universal power adapter will help you power most of your electronic devices including cameras, drones, laptops, smartphones, tablets, and the list goes on.
4. Document Organizer
You will have to carry a lot of documents while traveling keeping them well organized becomes necessary. Your documents are the most important things abroad and you must keep them safe and tidy. A quality document organizer with multiple compartments and pockets will be proved helpful in keeping your passport, visa, credit cards, identity proof, and other important documents safe and tidy.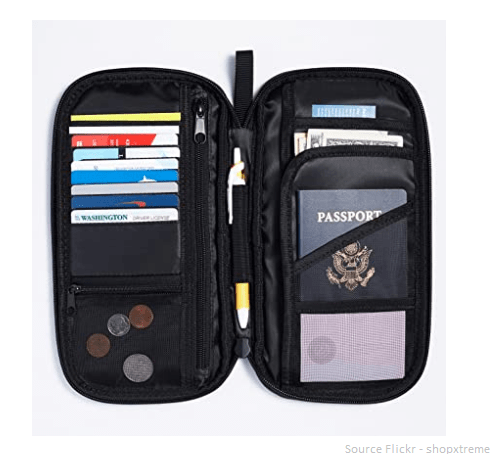 5. Bluetooth Trackers
Losing your luggage or other important kinds of things is very usual as you may have encountered these kinds of situations on your previous trips. Sometimes we get things back but most of the time we lost them. The chances of getting the lost things back increases if it's become possible to track them.
A quality Bluetooth tracker can do it effectively. When it comes to the best Bluetooth tracking devices I always prefer Tile trackers. This device can ring your nearby things that are untraceable and out of sight. The Tile Pro is enough small to be attached to almost everything you want.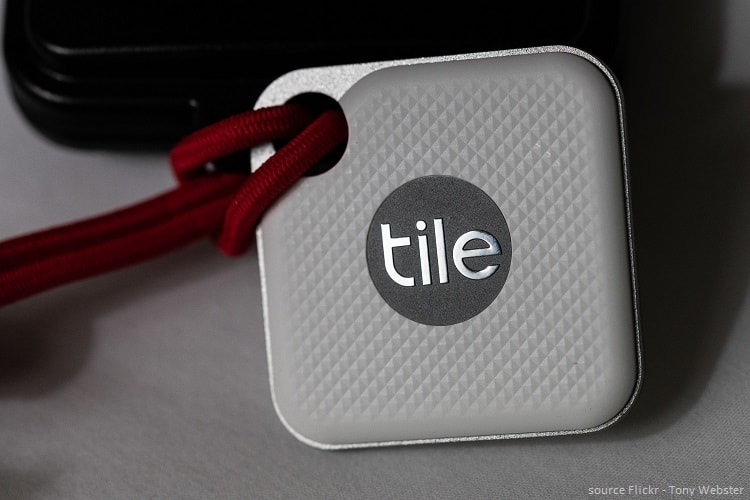 Key Features:
300ft Bluetooth range
3x ring volume compared to its predecessors
Ring your phone with double-tapping
Wireless connectivity
6. Multi-USB Charger
Your hotel room may not have power outlets and you may have to wait a lot to charge your USB enables devices one by one. Its 21st century and there is a gadget for every problem these days. A multi-USB charger can help you juice more than 4 USB devices at the same time.
A quality multi-USB charger can fulfill a modern-day traveler charging needs easily and efficiently. Almost every gadget and gizmos come with USB port for charging and by using this multi-charger you can charge most of your USB devices all in one go.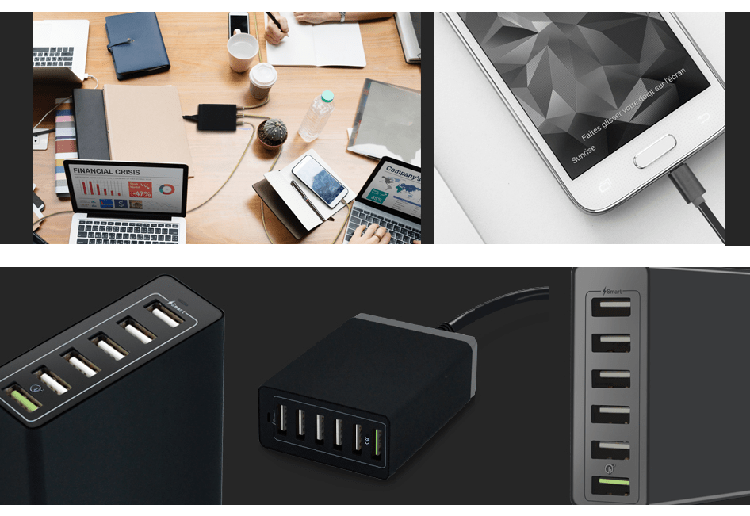 7. Ear Buds
It will be a disaster to get your phone snatched by thieves abroad while talking. After all, without your phone, you will be helpless in an unknown place. Make sure to keep your things safe while traveling. Buy a pair of quality earbuds and there will be no need of taking your phone from your bag pack for making calls.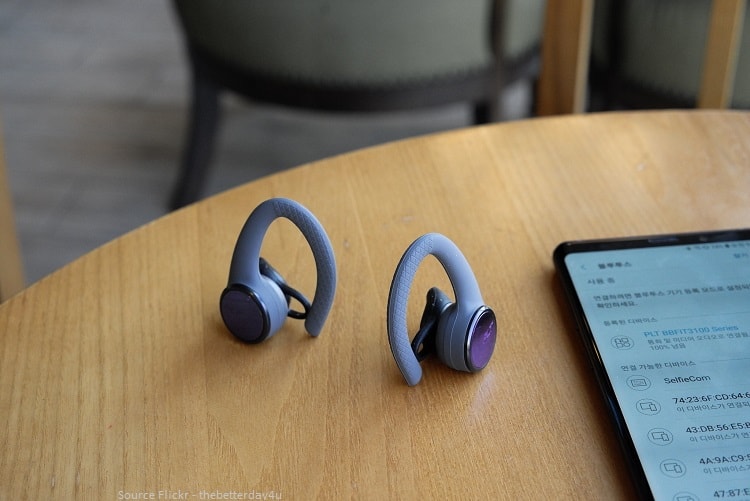 Earbuds and other wireless or wired earphones reduce the chances of getting your phone looted in the crowd while talking. These earbuds also provide peace of mind and an easy user interface.
8. Camera Drone
Now, this is something really interesting. A drone equipped with a high definition camera would be fantastic and help you capture the best aerial videos and photos of your travel destination. Drones are the need for the current time and are getting more advanced with time. The latest drone camera may have loaded with tons of features that will make your photography more interesting and productive.
A quality camera drone provides reach to such angle and elevation, a regular camera is capable of. Before the introduction of camera drones, aerial photography and videography were done using helicopters, cranes, and even small planes. Drone cameras equipped with quality camera lenses had made things easier and no matter if you are an amateur or professional you can capture breathtaking videos and images using a good quality camera drone.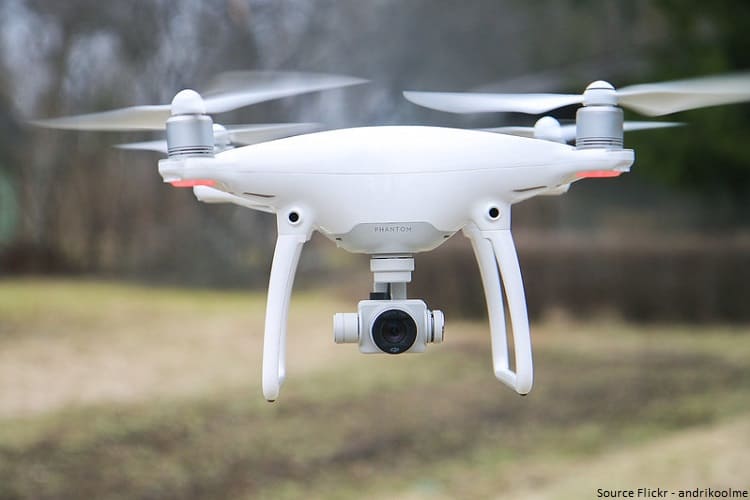 Here are a few recommendations of camera drones:
DJI Mavic-2 Zoom
Parrot Anafi
DJI Mavic-Mini
Ryze Tello
PowerVision X-Wizard
9. Kindle
Reading books is one of the best things people prefer to do while traveling but carrying your favorite novels, magazines, and other readable material in your backpack wouldn't be a great idea. You must look for a digital alternative of your books and that's what Kindle does.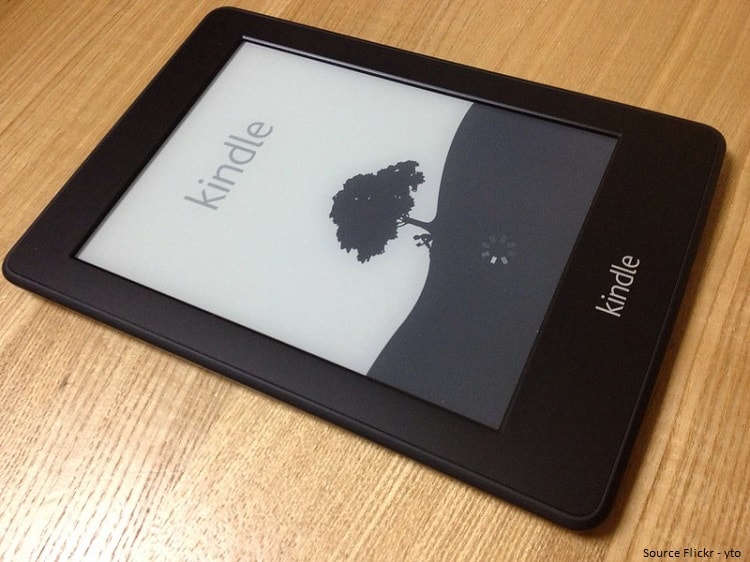 These small, lightweight, and compact devices make it possible for its users to read, browse, download, and buy e-books, magazines, newspapers, and relevant digital media easily. You can download content over a wireless internet connection from the Kindle store. The best thing about this device is that it also provides content in audio form and you can even listen to your favorite stories.
10. First-Aid Kit
First-Aid Kit is the travel staple you must not forget to include in the list of your travel essentials. Accidents don't require our permission and that's why being prepared is always a good idea. First aid after encountering an accident can help you a lot in recovering. You can also include the medicines you consume regularly to your first-aid kit and doing this will make it easy to keep the medics in a more organized way.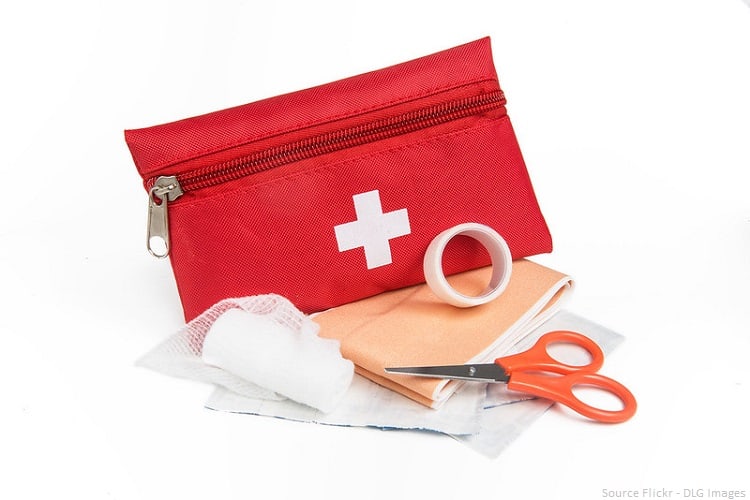 Bottom Line:
Globalization had made traveling easier compared to the old days. Millions of people travel to various parts of the world using multiple commutes such as airplanes, ships, trains, buses, etc. No matter if you are traveling for your job or just wandering to see unexplored destinations, you must equip your luggage with a handful of must-have travel items.