The PDF file format is universally accepted. Whether you are a businessman or you work for any MNC firm, you will always need PDF file formats to ease out your working process. PDF reader apps for Android is the go-to solution for your everyday PDF needs.
10 Best PDF Reader Apps For Android
A few document scanner apps are brilliant in scanning documents and converting them into PDF formats. Here is the list of such PDF reader apps for android.
CamScanner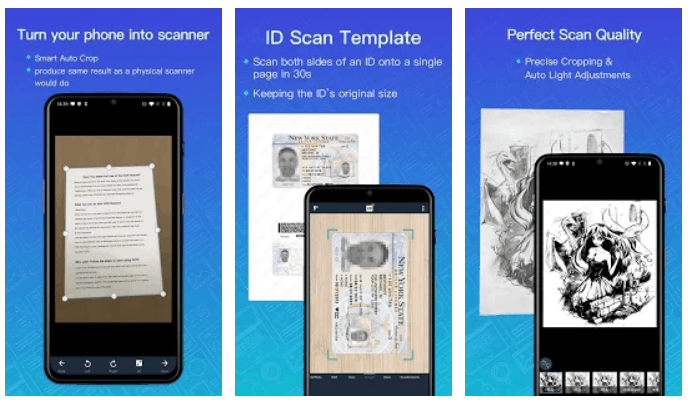 We all know CamScanner. It is one of the most intuitive PDF reader apps for android. If you want an up-to-date scan with high-quality results you must choose CamScanner.
It scans physical papers into PDF files with absolute ease.
A multi-functional app that easily imports PDFs.
Users can annotate PDFs and share them with friends and clients.
The paid version offers 10 GB of cloud space and editing features.
Users can save and even fax their PDFs with CamScanner.
Adobe Acrobat Reader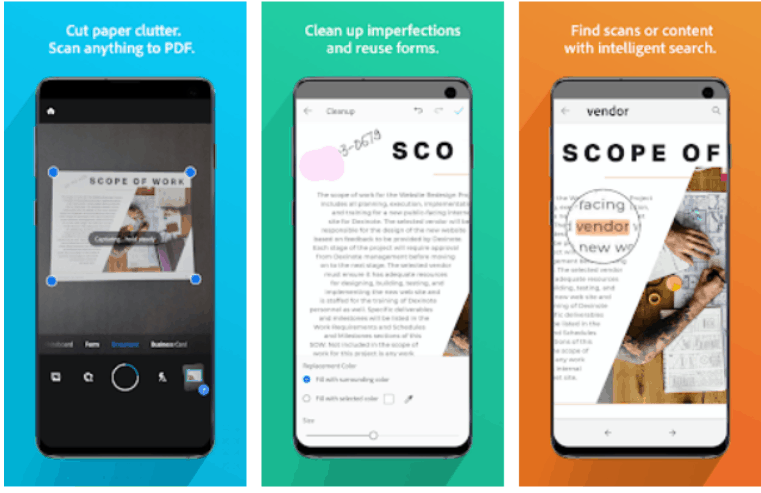 Adobe Acrobat is the first choice of a lot of people when it comes to scanning. It is an excellent PDF scanner app that offers a wide range of features.
You can easily convert files into PDF formats.
It offers the ability to annotate and helps you to take notes on PDFs.
Users can fill out forms and the app also offers cloud storage support.
Get an 18:9 display along with other aspect ratios.
FlashScan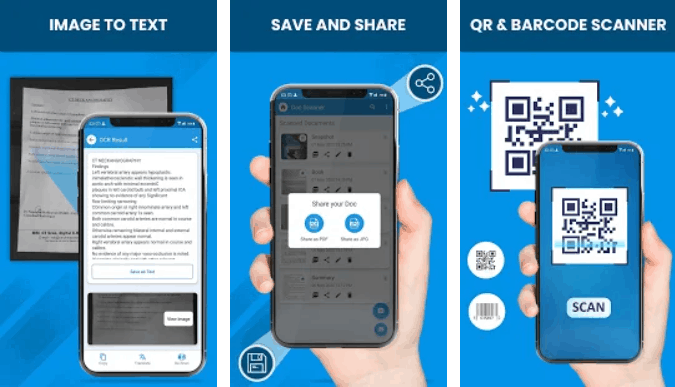 Do you need an advanced app that offers a one-stop scanning solution? Use FlashScan – one of the best PDF reader apps of 2020.
It is a robust document scanner app that scans all types of documents in seconds.
Get clear sharp scans with FlashScan and you can easily share, save, rename, or delete any files and folders.
It offers an intuitive OCR that reads texts from any images. The OCR also offers translation assistance. You can translate any text from English to other languages.
It is an accurate QR and Barcode scanner that reads all codes in just a flash.
Get post-scan editing filters to enhance your PDFs with professional looks.
It is a complete scan to PDF app that leaves no stone unturned to generate the best quality PDFs.
DocuSign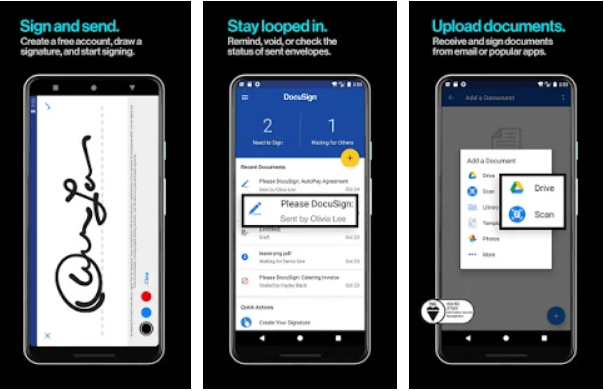 Next in our list of best PDF reader apps is DocuSign. It offers both a free and paid version.
The primary function of DocuSign is to open documents, enable you to fill them out, sign papers, and send them.
With $10 per month, you can get a few additional features.
Excellent app to save documents as PDFs.
Offers a user-friendly interface.
Fast Scanner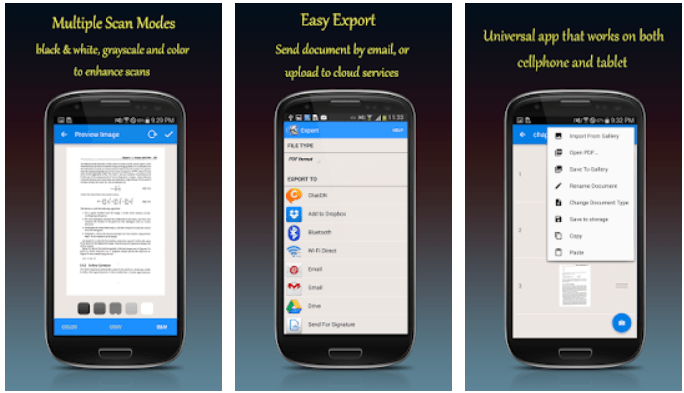 Searching out for the PDF reader apps and we can not miss the Fast Scanner. It is an excellent scanner app with a straightforward user interface.
A quick and go-to document scanner.
You can save scans in various file formats such as JPG, PNG, and PDF.
Fast Scanner easily turns your Android devices into a multi-page scanner.
Foxit PDF Reader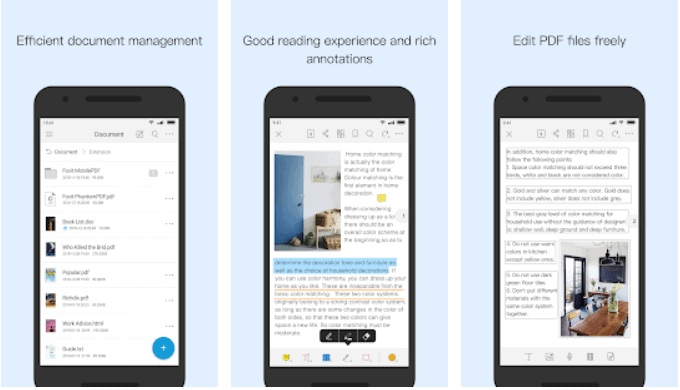 This app is similar to ezPDF. It offers all-in-one solutions for PDF formats
Users get the organization system to manage PDF files in line.
It also offers ConnectedPDF support, the capacity to fill out PDFs and support this format with a password, certificates, etc.
Secure document navigation with bookmark features.
Users can search for text within your PDF document.
Google PDF Viewer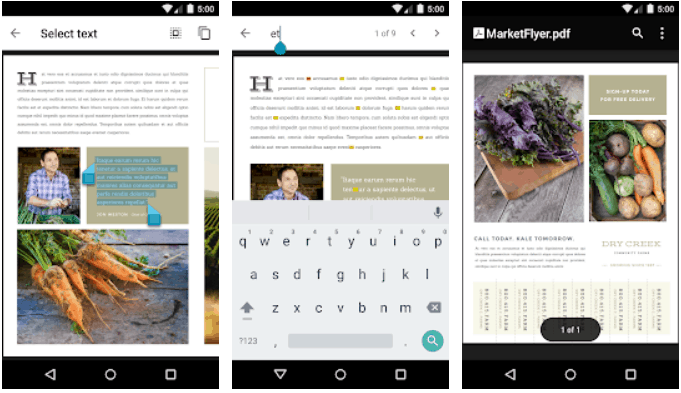 We all know Google as a trustworthy brand hence Google PDF viewer becomes the first choice when it comes to PDF scanning.
This plug-in PDF scanner supports best for Google Drive users.
Users can open, view, and print PDFs as needed.
A perfect app for simple use cases.
Librera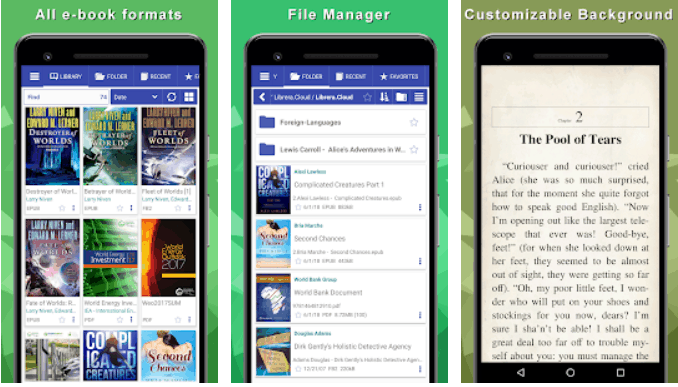 It is one of the most impressive PDF reader apps that offers so many functionalities with a user-friendly interface.
It is an all-in-one e-book reader and every time it gets updated offers new exciting features.
It supports tonnes of formats like PDF, EPUB3, MOBI, ZIP, TXT, DJVU, etc.
Users can listen to books practicing the Text-To-Speech feature.
Microsoft Word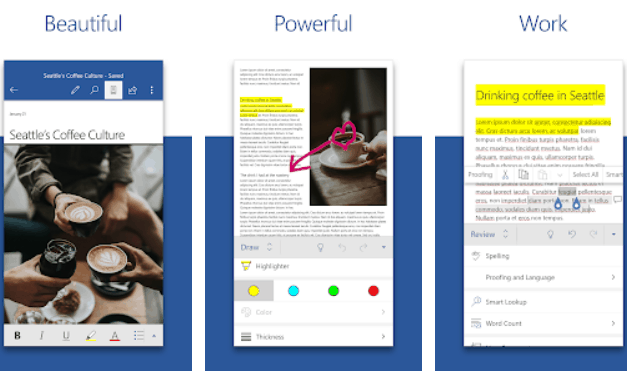 Well-known as one of the most compelling word processors on mobile or on desktop.
It supports PDF files easily.
You can open PDFs and view them through the app.
All-in-one solution if you need a PDF reader and a word processor.
Moon+ Reader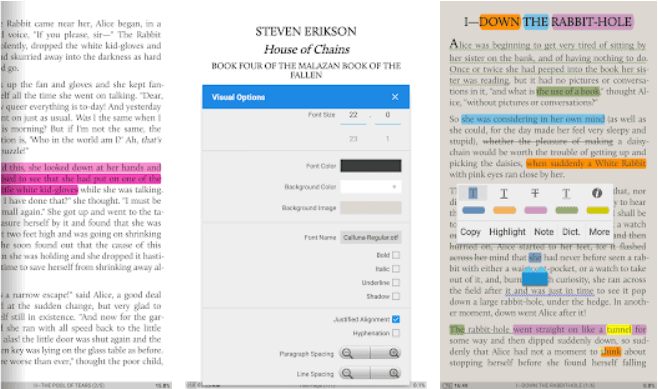 It is the last one in our list of best PDF reader apps.
It is a famous e-book reader app.
Offers support to a bunch of formats like EPUB, EPUB3, and, of course, PDF.
Excellent PDF reader app for Android, especially for those who like reading books in PDF.
Conclusion
To sum up, we recommend you to use the PDF reader app for your Android devices to ease out your daily work chores and most importantly these are go-to solutions!