With the sudden outbreak of the COVID-19, the government has enforced laws and imposed certain restrictions for public health safety. Restrictions imposed on public gathering and traveling worldwide turned marketers and organizers towards virtual events.
Online events were in prevalence for long, but recently it has gained momentum and become the first choice for marketers. It offers endless possibilities to keep going with the recent trends and keep the business running without having to travel.
As we walk ahead of time, virtual events have become the new normal. In the past few months, ample virtual events have been held connecting people across the globe, thus boosting incredible connections. Online events are no longer restricted to internal team meetings, conferences, and webinars. The realm of virtual events has expanded its wings and all types of virtual events can be carried out seamlessly on virtual events platforms. Right from webinars, trade shows, expos, carrier and job fairs, meetings, conferences, product launch, etc all can be attended remotely from the comfort of own space.
Today, The internet is leveraging ample virtual event platforms that offer interactive, immersive, and engaging tools and features. With the advancements in technology, the existing platforms are adding more interactive features to its table to recreate in-person event experience. The ability to live stream, share screens, collate on the whiteboards, and chat with other members is the basic feature offered by every other platform. Virtual event platforms have taken a step further & started offering engaging features such as social media integration, social & twitter walls, games, exhibitor booths, one-on-one live audio & video chats, detailed analytics, and so on.
To break the walls of traditional on-ground events and go beyond, technologically advanced virtual event platforms offer exquisite solutions. If you are planning to move your next event online and want to explore beyond standard tools, we have shared the top 11 picks to host your next virtual event and take it to another level.
Top 11 leading virtual event platforms, a perfect fit for any business
As virtual events are on the peak, varied new platforms are coming up on the internet every other day. Virtual is the new normal and is here to stay for long as it comprises myriad benefits. We have shared the top 11 amazing and leading virtual event platforms that hold its own significance in the marketplace. Take your online event a notch higher with the leading virtual event platform, select the one that suits your business requirements!
Boomset

Talking about amazing virtual event platforms or software, check out for Boomset. It allows businesses to plan and organize virtual conferences, meetings, workshops, and so on.
A perfect tool for a mid-size organization to carry out their online events seamlessly and reach audiences remotely. It offers immersive features such as virtual exhibitor booths, live streaming, breakout sessions, live chats that enables attendees to interact with speakers, exhibitor, sponsors, and other attendees. Boomset allows you to host a virtual event with thousands of attendees who can join from anywhere irrespective of geographical constraints.
Vfairs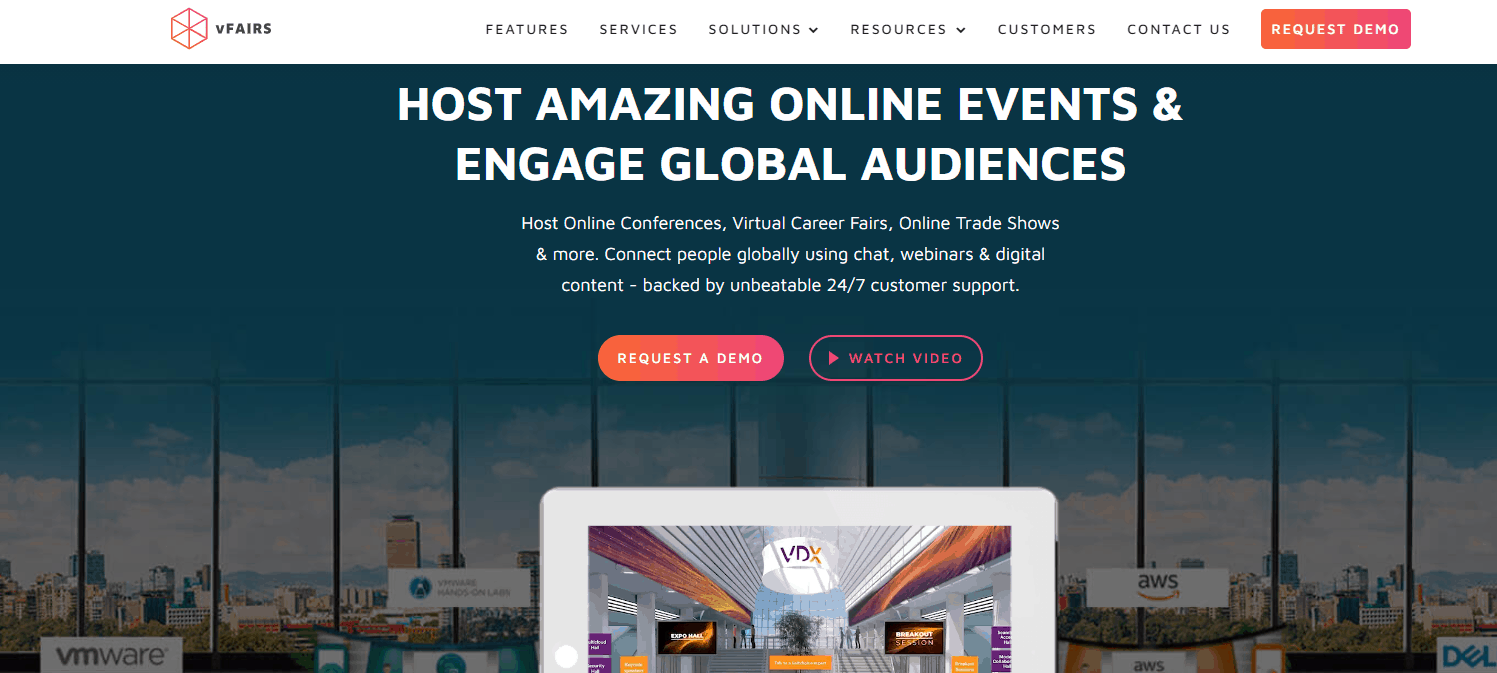 VFairs is another amazing virtual event platform that allows you to host virtual conferences, job fairs, trade shows, webinars, etc. It enables you to set up 3d virtual exhibitor booths with interactive features such as live audio, video text chats in real-time. A mobile-friendly platform allows attendees to attend a virtual event remotely from their respective locations. VFairs offer a detailed analytics report to measure the success of the event.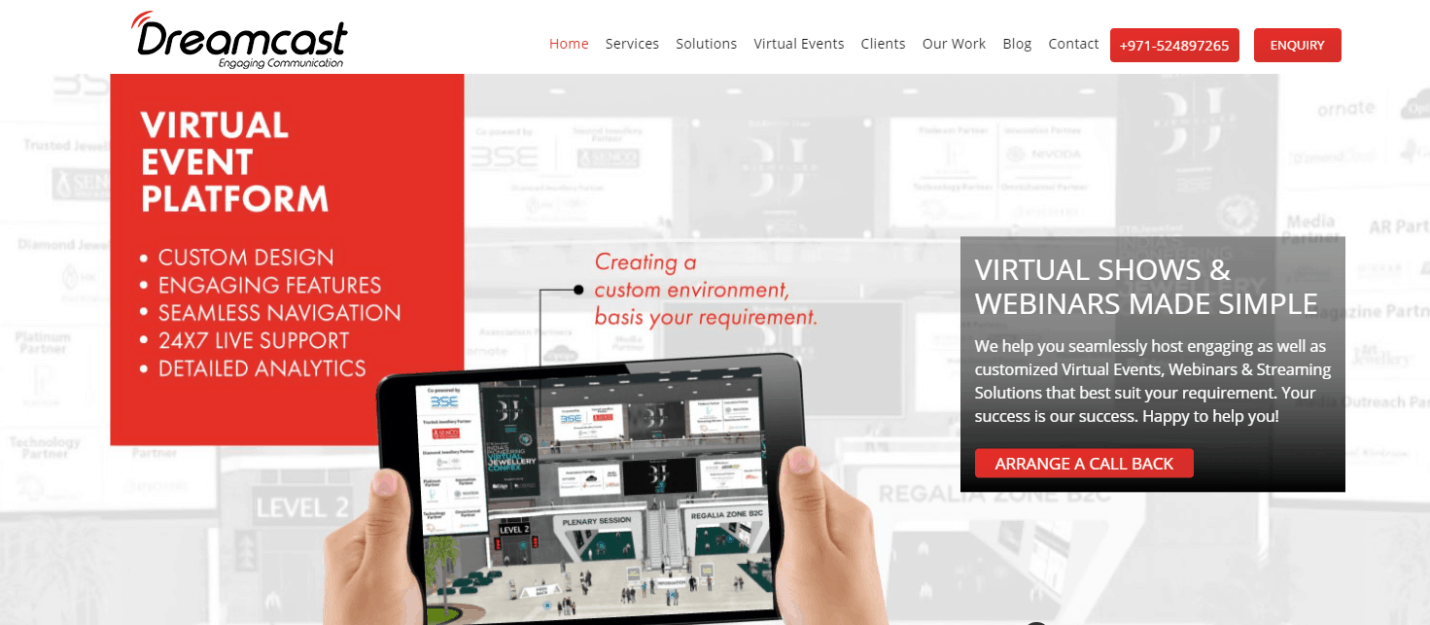 Talking about the leading virtual event platform, Dreamcast can't be missed. It is one of the top leading virtual event platforms that offer comprehensive, interactive, and engaging tools & features. Right from hosting recurring day to day internal meetings to caring out global conferences, webinars, career fairs, job fairs, AGM's, trade shows, exhibitions, product launches, or any type of virtual event, Dreamcast serves all. The engaging tools and networking features offered by the platform makes it the first choice of marketers today. The ability to organize virtual exhibitor booths, parallel sessions, and so on makes it an amazing platform to carry out virtual events without any audience capping.
Apart from it, Dreamcast offers brilliant engaging features such as gamification, virtual briefcase, social media integration, live audio & video chats, live polls & surveys, one-on-one interactions, detailed analytics, and so on. It helps in amplifying consistent engagements for the entire event. Planning to host a virtual event? Dreamcast is a brilliant option to go with, it offers detailed attendee analytics. The USP of the platform is, it customizes its features as per business requirements.
Inxpo

Inxpo is one of the upcoming virtual event platforms that offer amazing virtual event solutions. It is a brilliant virtual event platform to carry out internal meetings, training, and other virtual events as well. Managing attendee registration, social media integration, surveys, games, etc. are some of the features offered by the platform to carry out virtual events seamlessly.
Bevy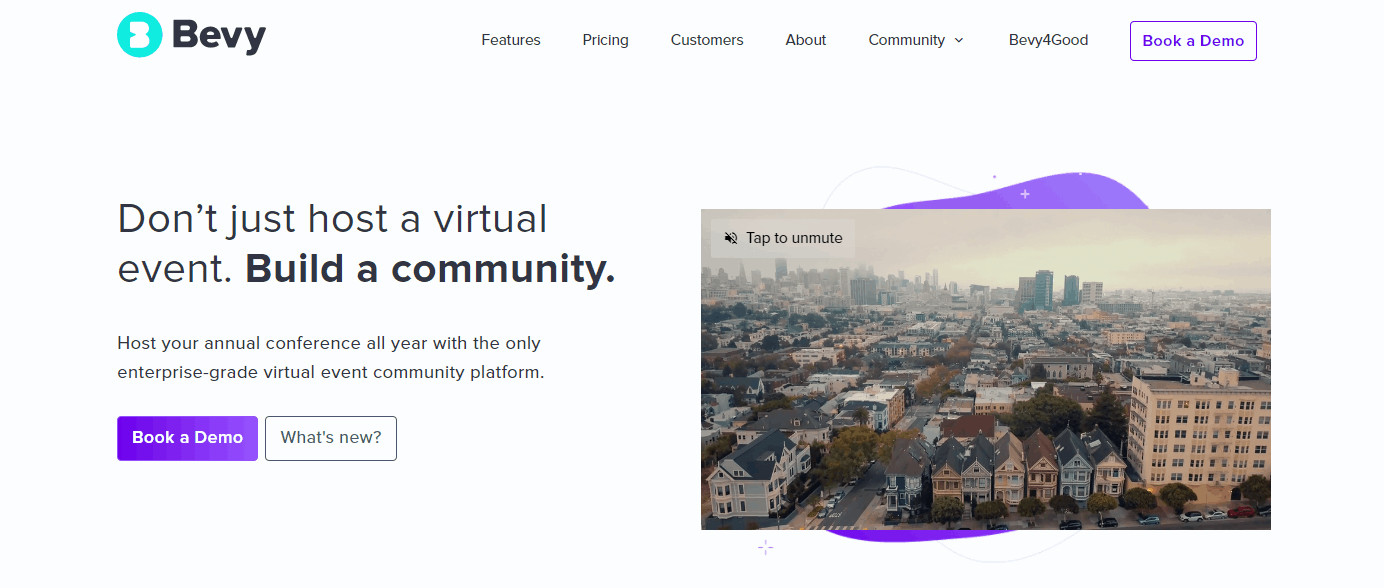 Bevy is another tool that is gaining popularity recently, a little distinct from other virtual event tools. It combines virtual event and community building functionality. A perfect platform for organizations that are spread across the globe. It allows presenters to plan, promote, and launch virtual events and boost engagements.
InEvent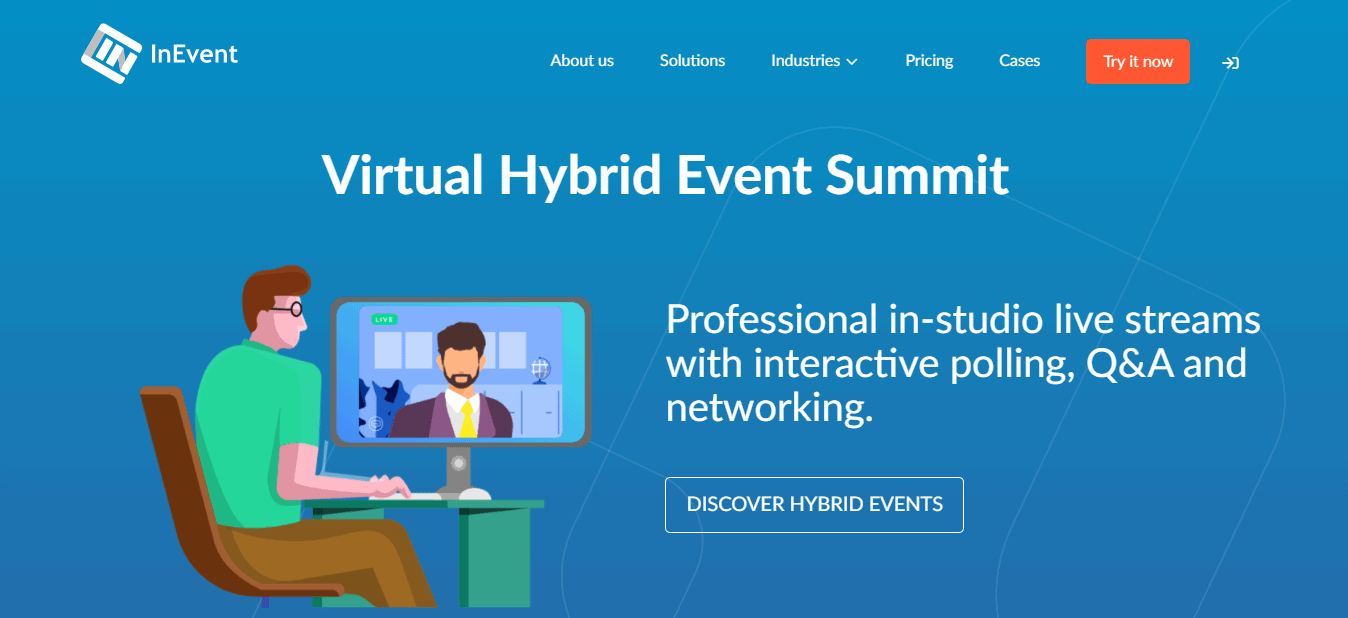 InEvent is another amazing virtual event platform that offers interactive features such as polling, the ability to organize Q & A  sessions, networking possibilities, analytics, reporting, and much more. It is another good platform to host your online event if it suits your event requirements.
GoBrunch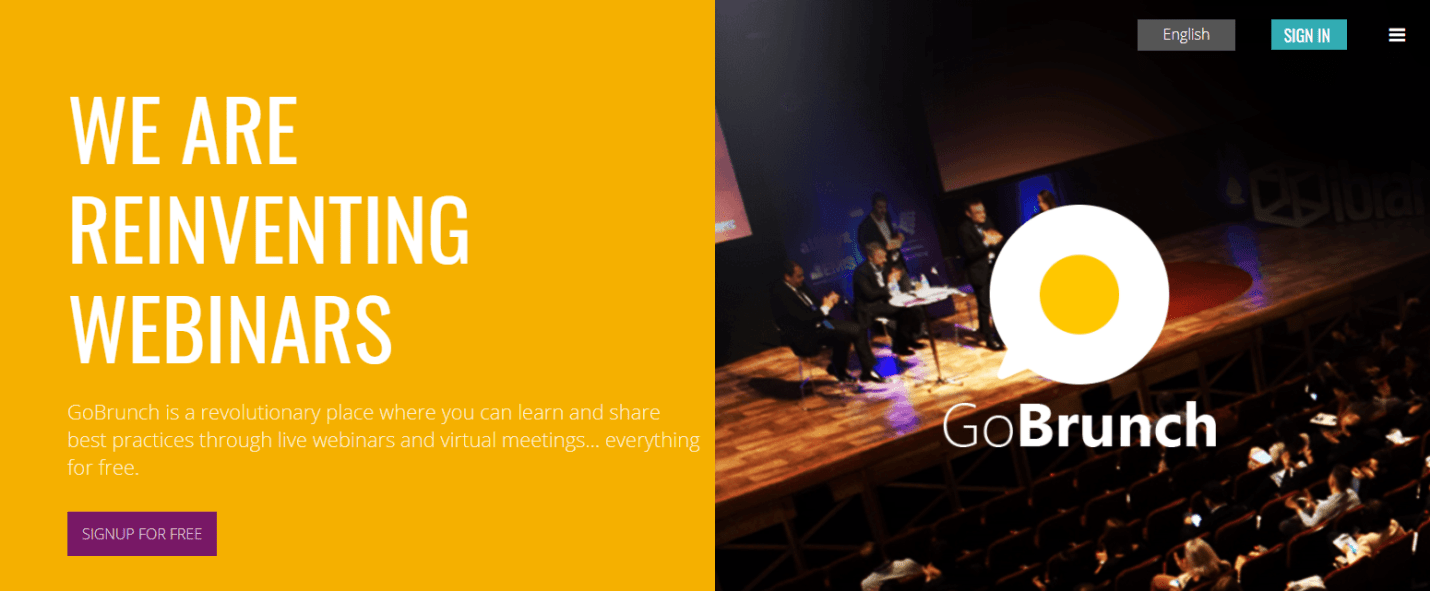 GoBrunch is a highly rated platform to host online meetings, conferences, and webinars for up to 500 attendees. It's easy to use features, breakout sessions, networking options, downloading ability, etc makes it count among the top 11 virtual event software.
SpotMe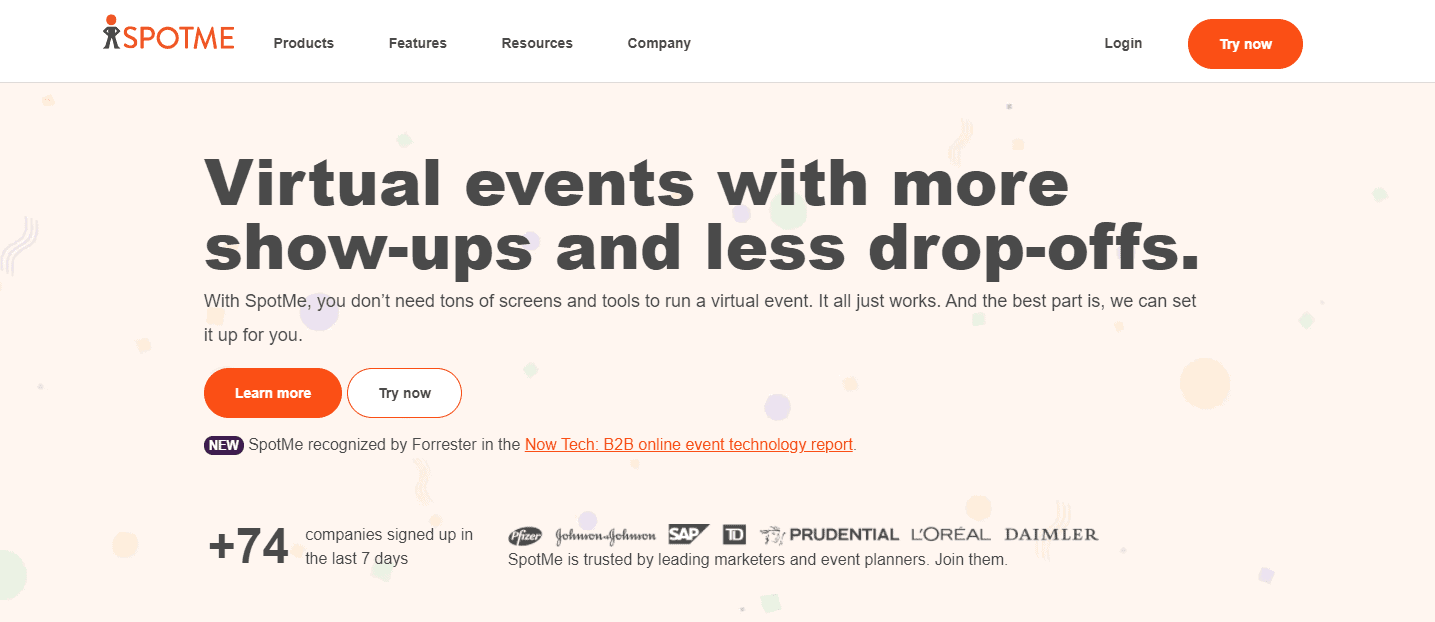 A virtual event platform that allows businesses to host team meetings, town halls, webinars, etc. in a digital space. SpotMe offers the functionality of Live chats, polls, surveys, parallel sessions, analytics, and much more to carry out online events seamlessly.
Hopin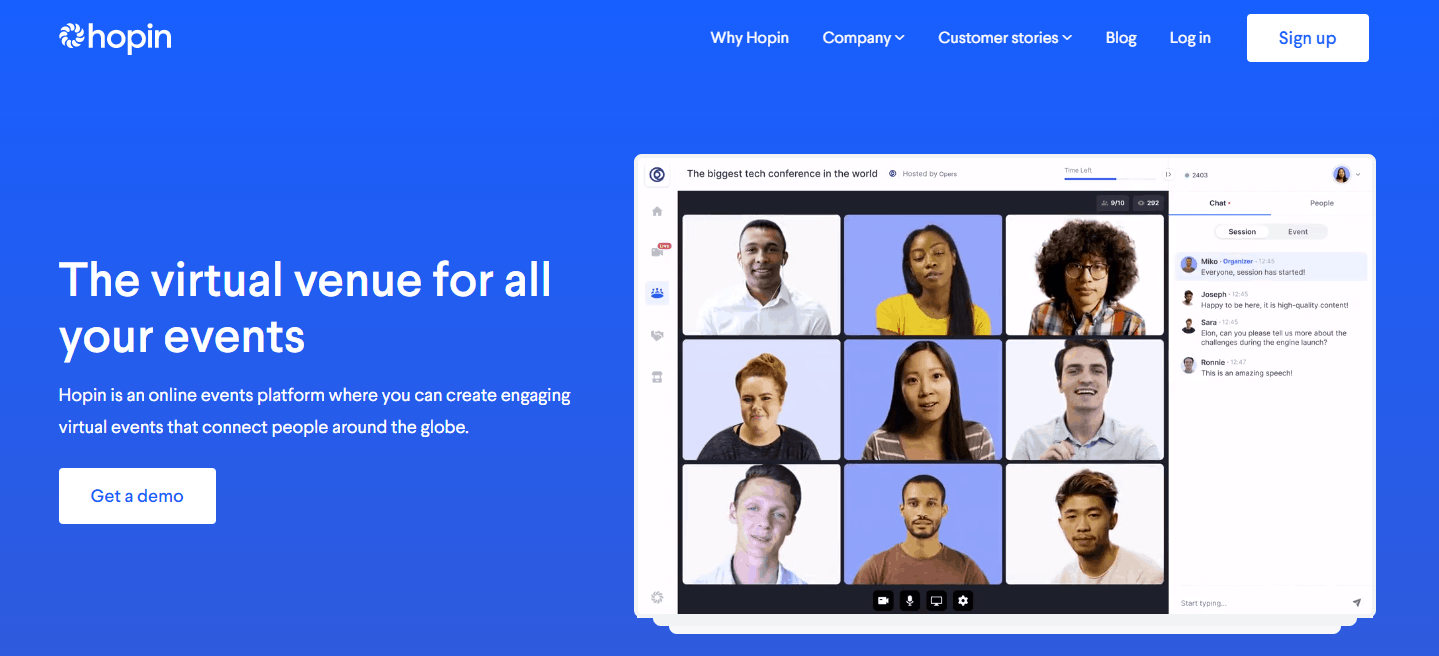 Talking about amazing virtual event platforms for business, Hopin holds its place. A virtual venue with interactive engaging solutions to deliver the same experiences as in-person events. The platform provides networking options that enable groups and one on one communications.
6Connex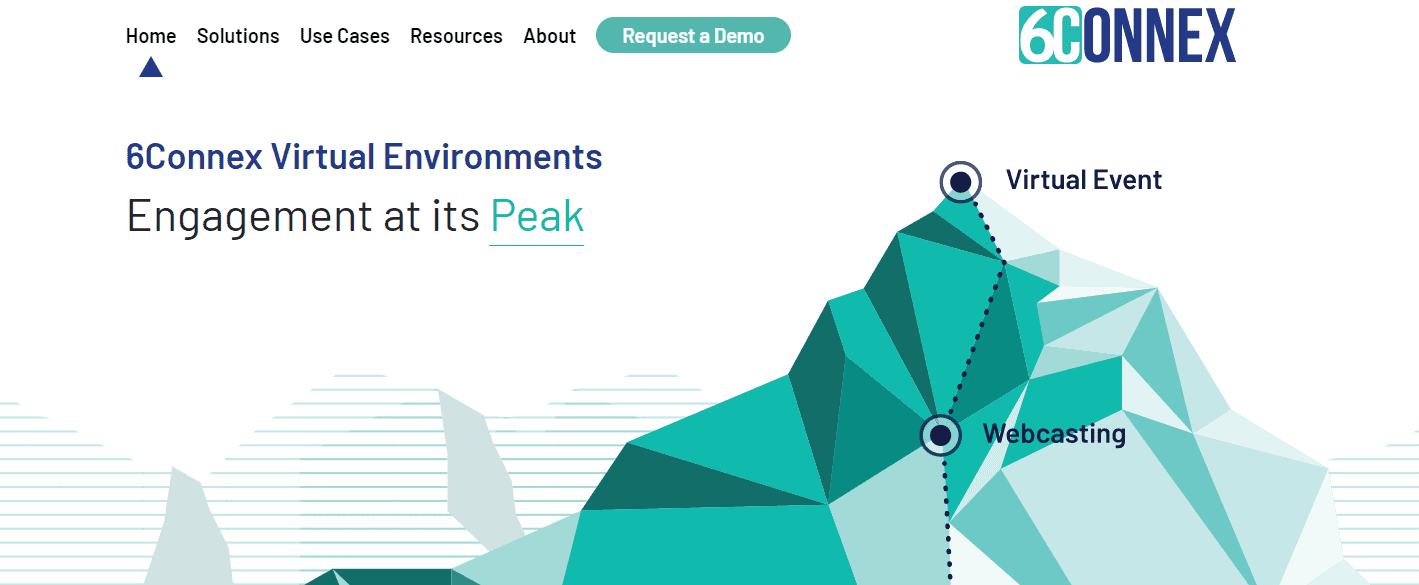 Looking for a virtual event platform to host trade shows, conferences, town halls, meetings, training programs, etc. in a digital space? 6connex serves all. It offers interactive features with high security to deliver a seamless experience.
Remo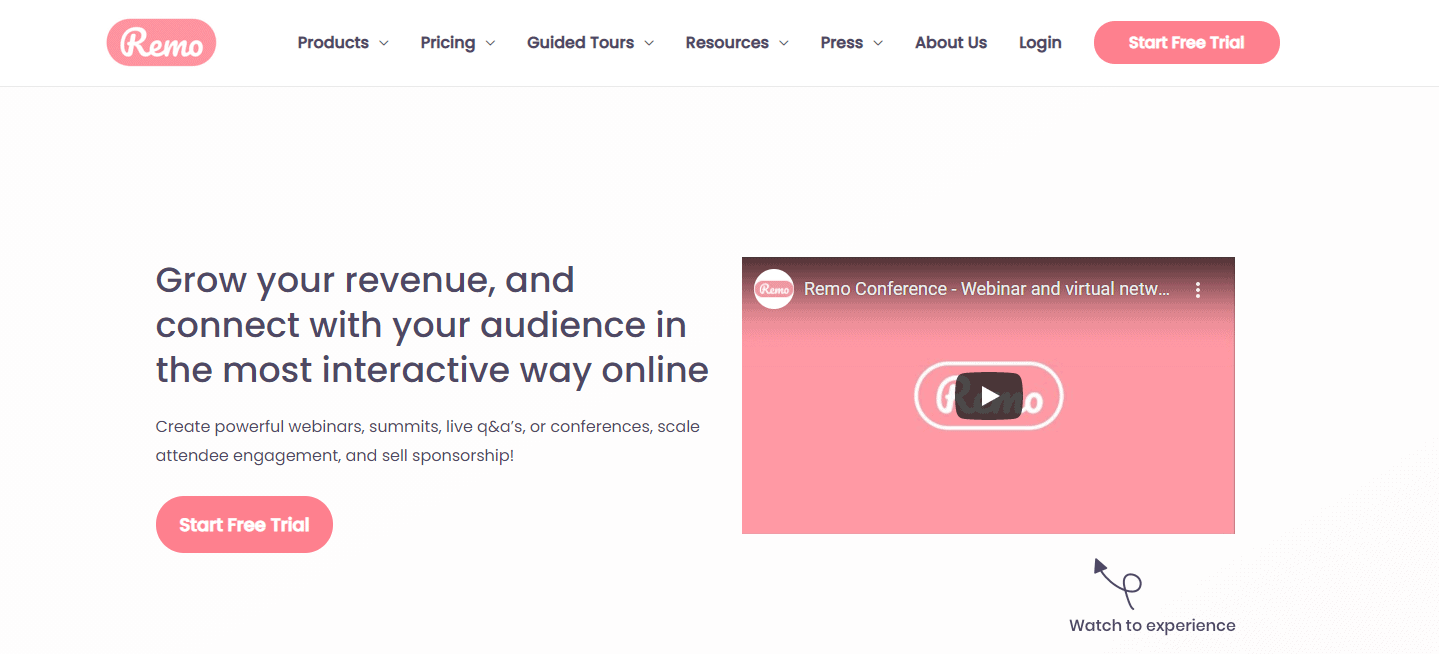 Remo is another amazing tool to host virtual meetings, workshops, and webinars. It allows you to host free or paid events in full HD audio 7 video quality. Interactive features are an add on that makes the virtual event run successfully.
We have shared a couple of top serving virtual event platforms that are serving varied industries. Select the best pick that suits your business needs and requirements and step into the virtual world!