Trees are an important part of our environment. Trees provide us oxygen and absorb excess of carbon dioxide from the environment ensuring optimum ecological balance. They provide shade and comfort and beautify our yard. In spite of having so many benefits, there are times when removing selective trees becomes obvious. If a tree has become dead or diseased or has become aged and poses a threat of falling down or losing a limb it can cause injury or even death during heavy winds or storms. For these obvious reasons, it becomes necessary to remove selective trees.
Removing or cutting down trees is not a DIY task. It is a dangerous and complicated task and only experts know the best technique how to cut down them or remove them completely. Hiring professional tree removal service should be our primary action towards this matter as they will perform it keeping in mind all safety rules and regulations. Other than this, there are many other benefits of getting this work done by experts.
Here Are Some Benefits Of Tree Removal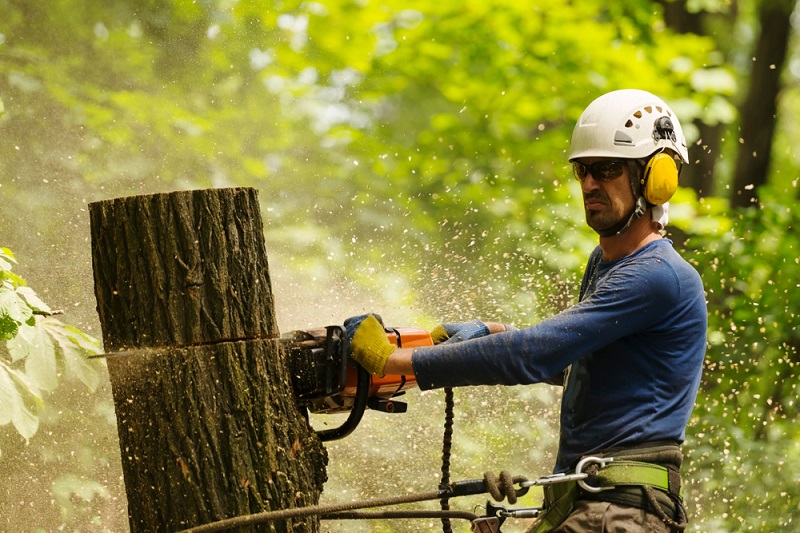 Ensures Clean Surrounding
There is no doubt about it that trees look delightful and enhances that overall curb appeal of your home but some trees start growing bigger and bigger blocking sunlight to enter into premises and gardens. Also, many trees, shrubs and other plants lead to bunch of debris like twigs, acorns and dead branches that goes on to build up if not cleaned in time. So, when you hire a trees removal service, they will cut down, prune and clean up the debris. They will keep the trees that enhance the aesthetic feature of your property and will cast out the terrible ones ensuring overall cleanliness of surrounding.
Safety and security are of prime importance if tree removal is going to be done in your vicinity. Trees are cut down in an improper way might fall down on your property or on someone causing injury or death. Tree removal service providers are trained professionals, with safety equipment harness and the necessary expertise. They know which limb to cut down first to balance out the weight of tree so that it doesn't fall abruptly. They either cut down the entire tree if it's risky or they trim the outgrown branches. This ensures safety and protection of your home and family.
Saves Your Time And Money
Removing trees on your own can be very time consuming and labour-oriented task. Cutting down trees or removing them requires special set of tools. Moreover, improper tools and equipment will not give you desired results and you will waste your precious time and energy. Also, tree removal service provides are not that expensive as it seems. In fact, they save you from long-term hefty expenses. They might fall on your house roof and you might have to spend bucks of money on repairing your roof. So, getting this work done by experts is a win-win situation saving your precious time, energy and money.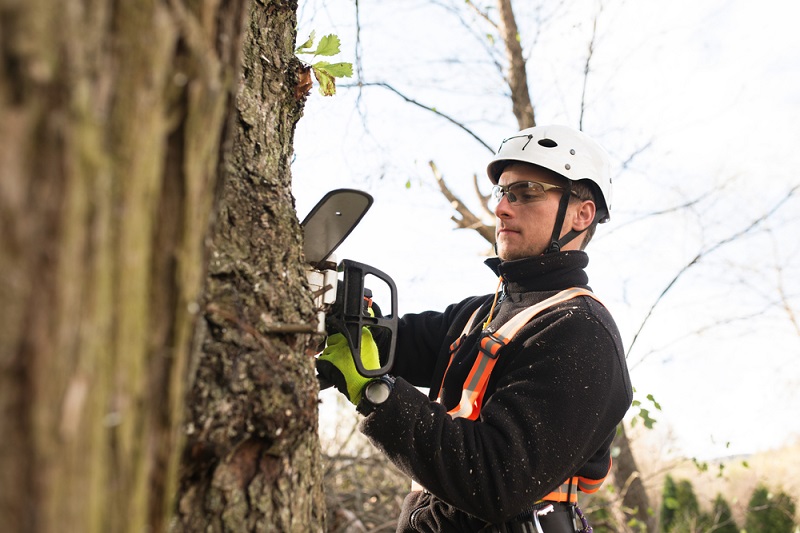 Qualified And Insured
This is not something that can be done by an amateur. This process involves high degree of risk, so it is best to spare this work for professionals only. They are well trained and qualified enough to perform this task in the best possible way by considering all aspects of risk management. They have right kind of tools and equipment and know the right technique to do it. If something goes wrong on site you need to worry about their hospital expenses as all their expenses will be covered by insurance.
Altogether, these were some of the major reasons why you should hire professional service providers for tree removal process. Don't try to indulge yourself in this dangerous and complicated task risking your life at stake. Better to go by safe side and hire the experts. Remember all the above reasons while hiring the one for you.