Lead generation strategies are a set of tactics that businesses design to attract customers interested in your products/services and convert them into leads. One can define a lead as a potential customer who has taken some action to show interest in your brand.
An effective lead generation strategy for businesses is essential for growth. An increase in leads results in increasing brand awareness that raises your customers' interests in your products and services and influences prospective customers by taking them down through their marketing funnel and into your sales track.
Now, if you want to break through your business's growth, deploy highly effective lead generation strategies that will help attract and convert prospective customers. Read below to find out what these lead generation strategies are.
10 Most Reliable Lead Generation Strategies That Aims For Business Growth
1.) Strengthen Your Chatbot Conversations:
Chatbots serve as an excellent medium for lead generation because of their 24 x 7 availability that can help you in building a good rapport with prospective customers. You can personalize the setting of your chatbot to match your brand personality that will make them function as an automatic extension of your business's sales and marketing team.
2. Develop Gated Content: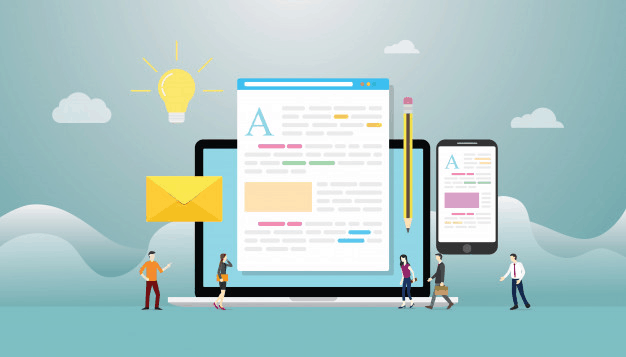 Online materials, locked for use, are gated content that users can only access after completing a lead capture form. Gated content is an effective lead generation strategy because such content gives visitors something valuable for free.
Related: Search engine optimization techniques.
At the same time, it attracts high-quality leads interested in topics related to your offerings or brand. Examples of gated contents are e-books, white papers, guides, worksheets, online tools, reports, courses, etc.
3. Design a Newsletter with Value Added in it:
You have the power to use the content as a magnet to generate more leads by creating a must-read newsletter that would encourage prospective customers to connect and maintain a strong association with your brand.
Through a creative and value-added newsletter, you can share promotions for your products/services with your prospective leads to convince them to make purchases.
Your newsletter content must include the latest updates about your products/services, news about any upcoming business events, special offers, new blog posts, recommended reading from other prominent leaders of your industry.
4. Organize an Event: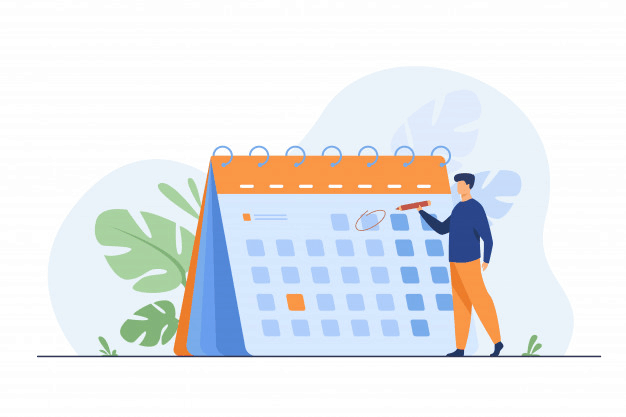 Both online and offline platforms can be an effective lead generation strategy for your business. You can either host a virtual event or a physical one to captivate and provide your intended audience while you get an opportunity to get their contact information via event registration.
Live events are the most trending event typist at the moment. It gives you a chance to connect with your audience in real-time, where you can directly answer all their questions or queries or objections and learn about their preferences and buying behavior.
Through events like webinars, seminars, workshops, meetups, or conferences, you can actively guide your target audience through the sales funnel.
5. Extend Exclusive Discounts or Coupons:
You should give exclusive offers or discounts to your prospective buyers who have shown keen interest in your products/services. Such deals or coupons lure valuable short-term and long-term leads.
You can convert those prospective leads at the bottom of the sales funnel and ready to buy into actual buyers in the short term. For the long-term, you have attracted prospects interested in your brand and may purchase in the future.
6. Offer a Free Trial Period:
You can also turn your interested and qualified prospects into leads if you offer them your premium product for free or your services for a free trial. Free products or trials attract interested and qualified customers into buying your product/service.
Once these prospects sign-up for a free trial or product, in due course, you can tempt them to become paying customers by delivering drip email campaigns and teasing paid features that talk about the advantages of upgraded accounts.
7. Website Optimization to Stimulate Your Business's Lead Magnets: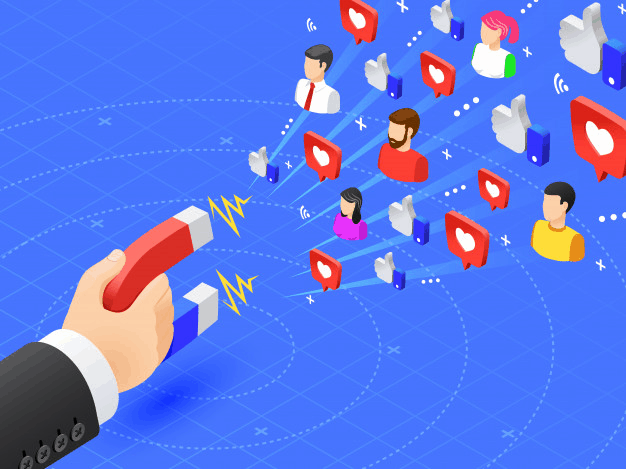 You can bring in more leads only if you ensure that your website visitors quickly discover your lead magnet. To make them see your lead magnet, you can develop funnels on your website that split your audience and direct them towards the lead magnet, which matches their interests and needs.
And, to achieve this, you must promote your lead magnets around your website, such as in the sidebar, feature it as the primary homepage call-to-action, use a lead generation pop-up, etc.
8. Revamp Your Social Profiles to Market Your Lead Magnet:
You must not forget to promote your valuable lead magnets amongst your social followers. You can do so by highlighting it on your business's social networks, and when users engage with you, they can see your offer the following steps towards working with you.
First, you can promote your lead magnet on your profile pages in the form of hero images. Second, instead of driving your users to your homepage, you must take advantage of call-to-action tabs by adding links to your lead magnets.
9. Subscribe to Paid Services to Advertise Your Business on Social Media:
A vital lead generation strategy uses paid social ads. You can deploy the powerful targeting options of Facebook and Instagram to display your ads to those users who are most likely interested in your products/services. Through demographic segmentation,
you can target users at the macro-level or through psychographic and behavioral segmentation to target micro-level users. Such segmentations allow you to connect with a particular audience.
10. Aim for Top-of-Funnel Keywords:
Targeting your interested prospects with the terms they search for is an effective way of lead generation. It would help if you did keyword research to learn about your ideal prospects' words or phrases search for over the purchase funnel.
After searching for the keywords, you should target those in several ways, such as developing evergreen content optimized for the target terms, targeting the keywords in pay-per-click marketing, etc.
Related: Lead generation best practices.
The Final Thoughts
With the above ten result-oriented lead generation strategies, you can positively attract and convert qualified leads. With these lead generation strategies, you would also understand Why Would The Data For A Search Network Campaign Show Conversions. Use these ten best means to reach your interested prospects and increase your business's sales volume.
Kacee Christian is a freelance content writer and enthusiastic blogger. She is the co-founder of Dream And Travel. She contributes to many authority blogs such as Contentrally, Thedailynotes, Tour And Travel, Real Wealth Business, Online News Buzz, Mashum Mollah, Blog Stellar.