Bounce rate is an internet term, used during web traffic analysis. It reflects the percentage of site visitors who entered the website and then left ("bounce") instead of staying and viewing other webpages within the site.
If your business and success goals depend on visitors seeing more than one page, then a high bounce rate is bad for you. A high bounce rate means your website is unable to retain your visitors.
By using Google Analytics as a metrics system, you can see statistics of your website's bounce rate in your account. Simply sign in and click the website for which you want to see the average percentage. If you are able to see the Home page, click on the metric Bounce Rate for details or head onto the Audience > Overview page.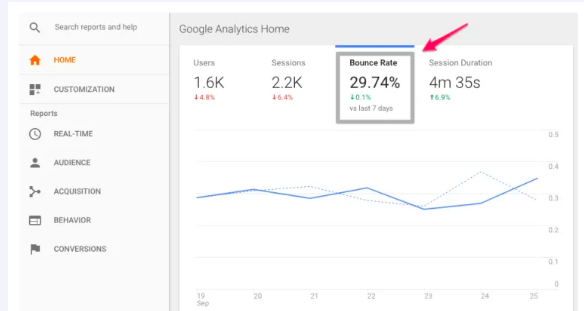 In this blog, we have covered five productive ways to minimize bounce rate in WordPress.
Enhance page load times
A website with slow-loading is among the common causes of a high bounce rate. No one loves to stare at an empty screen and wait for the webpage to load while browsing the web. If your site loads slow, it can frustrate users and they will abandon your site.
The first work you should do is to measure current site speed and learn how to optimize it on WordPress. There are various tools available for it.
Now you know what the reason behind your sites slow is down. For resolution, there are various essentials steps that you can take to improve your page speed on the WordPress site and avoid losing visitors. Here is a brief summary for better page load time:
Optimize images
Simplify your design
Get rid of unnecessary content
Keep your WordPress plugins updated
Choose the right web hosting
Enable a caching plugin
Minify CSS and JavaScript files
Enable AMP on your site on WordPress
Use a Content Distribution Network (CDN)
Provide relevant content
Uploading low-quality or hard-to-understand content does not provide what your users want. It will make them bounce before navigating any further.
For example, you make an ad for best fitness equipment manufacturers, but your audience land on the page that talks about fitness gears. They will make a quick gander at your website and leave immediately when they can't find what they came for.
Write clear content and pay close attention to headings and subheadings because this is the first aspect visitors view. When users visit your site they expect to find useful and relatable content. Therefore, try to grab the important points in the relevant section (where they can view them). Otherwise, your users will not take the time to search your website.
Display excerpts of posts
WordPress's excerpt is the content's summary containing a link to the full post. This provides your visitors an option to tap on the post they need to read.
Show short summaries instead of full posts as it has several benefits. It helps in improving page loading time and encourages views and diminishes bounce rate.
If you are unsure how to show post excerpts on your WordPress site, you can always go to YouTube that will help you out.
Improve navigation & site search
Depending upon your site's size, you might have dozens or more articles. For users to find what they are searching for, a search bar can be helpful. The search bar allows them to search through your whole content easily and quickly.
Besides, keywords used on your website tell you what your users want to find. They give invaluable information.
The default search feature of WordPress is fairly limiting. However, there are loads of WordPress plugins that can aid you in improving the search experience such as Better Search or Relevanssi.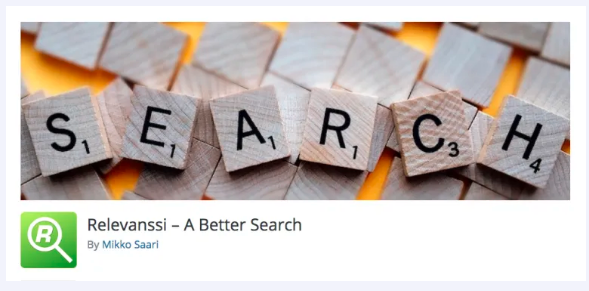 Remember! The easier it is to navigate around your site, the more chance you have that they will. Difficult navigation can make your user click away to another site and ultimately your bounce rate will increase.
So, make sure you have scan-able and relevant content with easy navigation that offers users easy paths. An unclear next step (or call to action) can lead to a higher bounce rate.
Get rid of pop-up ads
Despite being distracting, a lot of pop-up ads can make your visitors feel like they are getting scammed.
If users are not convinced that your website is safe and reliable for whatever reason, they will leave your site within few seconds after arriving. This will have a negative influence on your stats of bounce rate. Keep your design elements crystal clear and ensure they communicate safety and credibility.
Wrap Up
There are several other ways to lower down the bounce rate in WordPress. However, the above five are a few of the most effective ones. You only need to remember the most important thing: always write and upload great content that provides users their value of time.