Before planning for a taxing adventure, one needs to research and understand what they are getting themselves into. It is especially crucial to be prepared psychologically for the challenging task ahead if you intend to climb Mount Everest. Note that many people have died trying to get to the top of this mountain. However, you should not be discouraged if you are determined and well-prepared for the ordeal. Below are some of the essential things you ought to know before taking this big step.
1. Intense Preparation Before the Trek
If your aim is Climbing the seven summits, it would help if you prepared for the ascent. You need to physically prepare at least 3 to 6 months before the climb. Work with professional trainers to prepare your body for the tough physical process ahead. Part of your preparation must involve taking several hikes before the one at Everest. It helps to build your training gradually over a long period. Experienced climbers recommend a minimum of 10 hours a week of training. Make sure to have a light backpack with you every time you train since you will carry on the mountain. Focus on building strength, cardio, endurance, and stress resistance. Your body must prepare adequately for the stress that climbing Mount Everest comes with.
2. Get the Correct Gear and Food
Part of your preparation must include finding the right outfit for your hike. Note that you will only be allowed to carry 15kg of luggage. Going on different hikes before the Everest climb will help you understand what to carry on the big day. It is always advisable to keep your luggage very light and carry only the essentials you need. When it comes to food selection, go for foods that power and energize you. You will need a menu with balanced and nutritious meals to keep you going and guarantee success.
3. Remember to Hydrate Frequently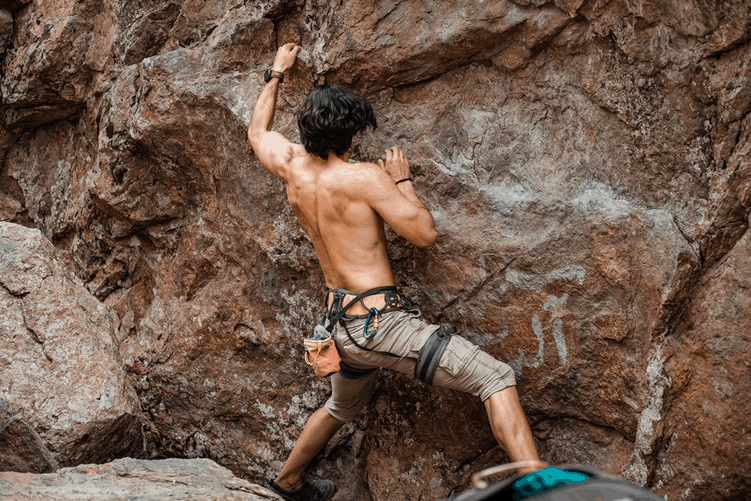 IMAGE ADDRESS: Unsplash.com
Hydrating is crucial whenever you trek in low oxygen environments. Drinking 4 to 5 liters every day as you trek will keep you hydrated and increase your chances of succeeding. However, the hydration process needs to begin weeks before you arrive at the Himalayans. Failure to adequately hydrate will lead to being spent and wasting of energy.
4. Know Which Routes to Take
Once you arrive at Everest, note that one can follow two possible routes to get to the mountain's peak. There are two major routes: the Southern face in Nepal and the Northern face in Tibet. Taking the southern face route is the most direct but also the steepest path. Most climbers take this route, but that does not necessarily make it the easiest route. The northern face starts at the base camp, which is 5180 meters above sea level. It may be a bit easier to climb from this end, but you may also have to spend more days at higher altitudes before getting to the summit. Choose the route you want to take care of.
5. Where to Stay
Climbers will have designated camping areas set before their arrival. These camping areas have special tents that are safe for climbers. If you come from the Tibetian side, you can spend a few nights at the Lhasa hotel. Those arriving from the Nepalese side can stay at any of the villages spread across the route. You may spend some nights camping or in one of the locals' houses depending on your guide's arrangements.
6. When to Climb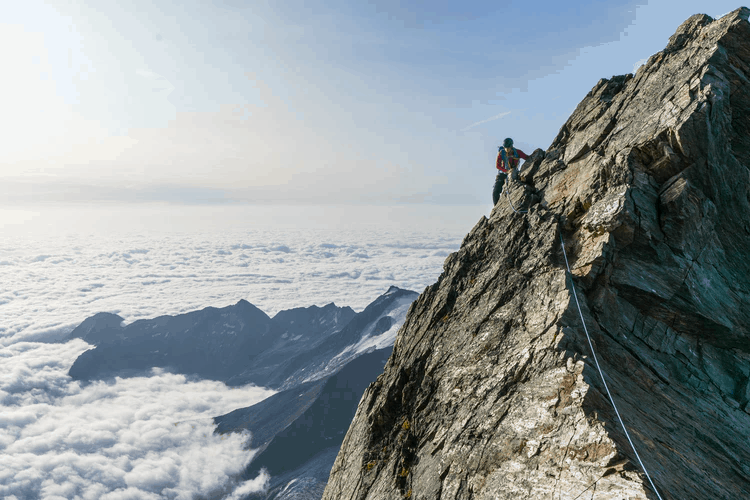 IMAGE ADDRESS: Unsplash.com
When you understand that climbing Everest Mountain is no mean achievement, you will plan carefully in advance. The weather plays a crucial role in the success chances that people have when climbing the mountain. Plan your visit around late April and May to increase your chances of success. In most cases, this is the window when the summit is most hospitable to humans. However, it would be best if you prepared for drastic weather changes because they happen within minutes. Generally, though, climbing from the Tibetan side means that you enjoy slightly better weather than when you climb from the Nepalese side.
7. Prepare for the Cost
Climbing Mt. Everest is an outstanding achievement that will cost you a significant amount of money. On average, climbers may have to spend about $30,000. However, this figure may go up to $45,000 depending on the additional. Usually, climbers need to get a permit to climb, which costs $11,000. The cost of hiring a Sherpa to carry your luggage is about $8000, not to mention food, oxygen, insurance, guides fee, and accommodation costs, which will bring the total cost closer to 45k. It means that anyone desiring to take this trip must prepare physically and have the funds to facilitate their travel. While it may be a truly liberating experience, it is going to cost you money.
Final Thoughts
The idea of climbing Mt. Everest is exciting, especially for adventurous people. However, it is a complicated process that requires careful consideration. Most people prepare for a whole year before taking the trip. After all, many have died attempting to get to the summit. Only try it if you are perfectly fit.
SOURCES:
https://www.history.com/news/7-things-you-should-know-about-mount-everest
https://iantaylortrekking.com/blog/10-most-important-things-to-know-before-trekking-to-everest-base-camp/
https://blog.theclymb.com/out-there/10-things-you-should-know-about-mt-everest/
https://www.explore-share.com/blog/climb-mount-everest-10-things-you-need-to-know/
https://www.nationalgeographic.com/adventure/everest/reference/climbing-mount-everest/