Finding the right-sized dubia roaches can be difficult for some pet owners. Here you will find a comprehensive guide about how to choose the proper dubias to feed your reptile pet.
Dubia roaches are one of the best insects to feed your reptile pet. It is large, comes with an excellent ratio of protein, fat, calcium, phosphorus and offers quite a great nutrition to your pet. Often a single dubia roach is enough for a day's meal for a pet.
But, the pet owners avoid the Dubia roaches. It is because they are unable to understand the perfect size and do not have explicit knowledge of the roaches' growth rate or life expectancy. Do you need a little guidance to choose the right-sized Dubia roaches for your beloved pet? Well, then you have landed in the ideal article. Here you will receive a complete guide about how to choose the ideal sized Dubia as your pet feed.
1.      Understand Their Growth Rate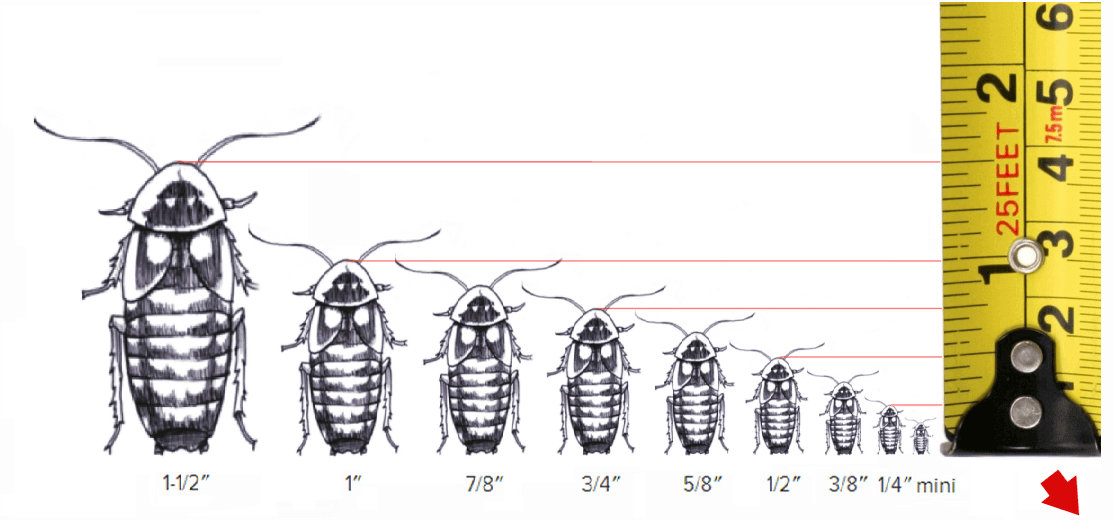 If you want to choose the right sized Argentinian or Dibia roaches for your pet, you need to understand their growth rate. The Dubias do not grow like crickets. Their growth rate varies, and smaller dubia roaches grow faster, and it slows as they reach adulthood. Ence, if you want to buy the insects, always go for a little small size.
Underestimating the capability of your pet is better than overestimation. A lot of pet owners often overestimate the size and end up buying insects larger than the capabilities of their pets. Hence, make sure to search well. The safest rule is to purchase small insects and provide more than one to your pet.
2.      Try a Sample If You Are Switching to Dubias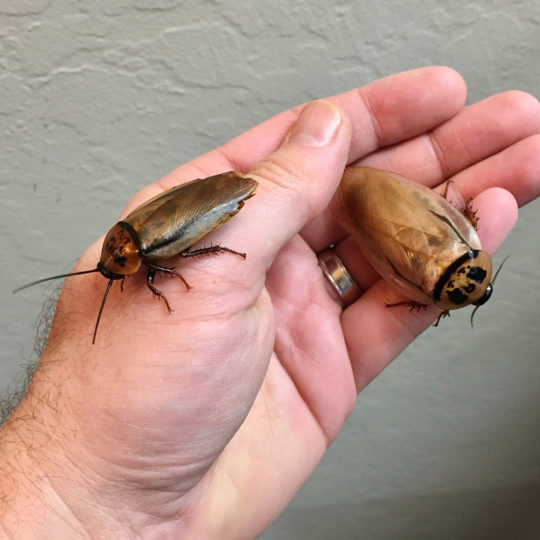 In general, pet owners prefer to feed cricket to their reptiles. But, Dubia roaches are also enormous. If you are switching to dubia roaches for your pet, better to try a sampler. A sampler comes in different sizes, and you can buy a small number of insects to check if they are right for your pet. It also helps you to determine the right size your pet prefers.
3.      Buy Them in Sizes

If you are still not sure about the sizes of the Dubia roaches, then try to buy them per their sizes. A lot of shops or online pet sellers often sell the insects in three sizes-small, medium, or large. But, the sizes differ, and even a so-called medium dubia roach can be ample for your pet. Hence. You need to be cautious. The best way is to buy them in inches. You can easily ask for dubia roaches in ¼ inch, 1inch; 1 inch and ½ inch, and so on. It always works.
On the other hand, you can buy roaches in weights. It is helpful as your pet can eat multiple cockroaches per day to fulfill their hunger.
4.      Follow the Rules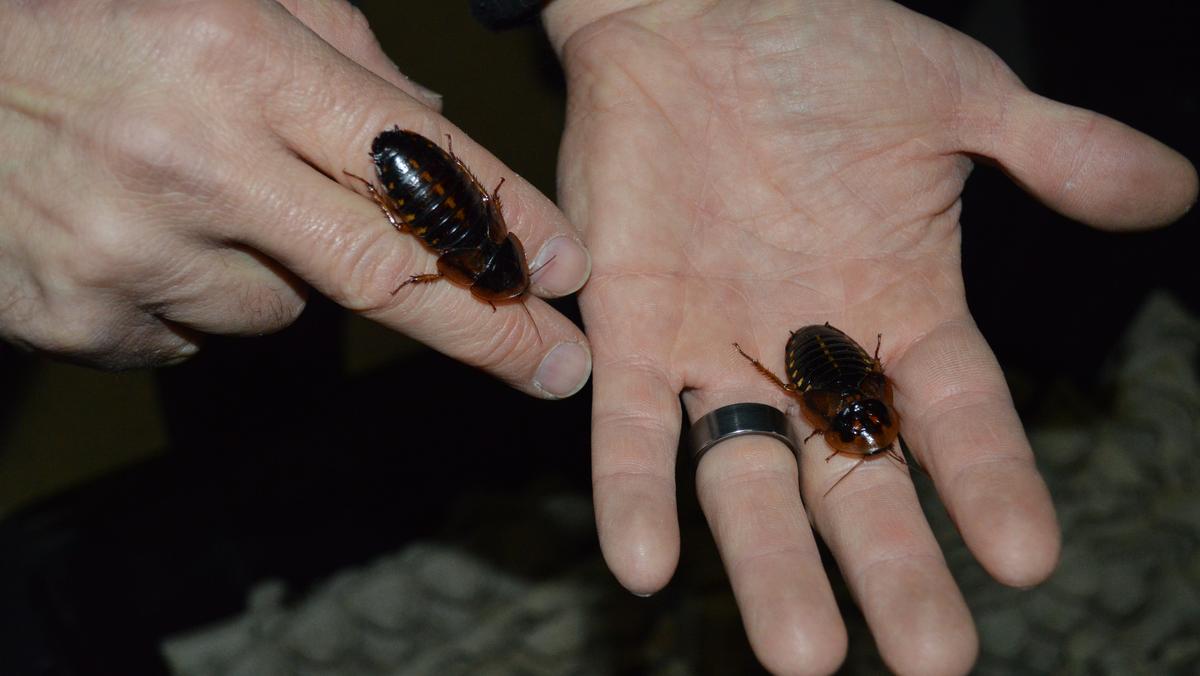 In general, pet owners can follow the thumb's rule before buying roaches. A reptile, like bearded dragons or geckos, can handle insects that are smaller than the length of the space between their eyes. You need to check this particular length for your pet and determine size. Please get a smaller insect than the range for a safe method.
5.      The Quantity Is Also Necessary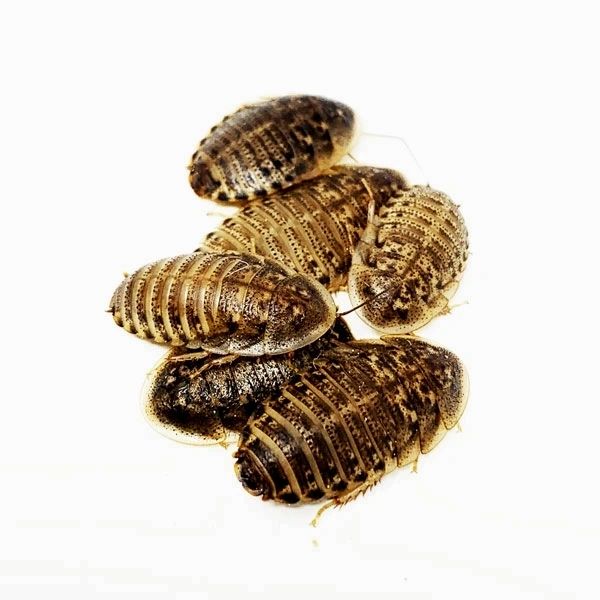 Well, you cannot neglect the number of roaches while thinking about their sizes. If your pet is a baby, then it may need more than one insect in a small scale. On the other hand, fully grown or adult pets can eat one of two to five roaches in one to two inches sizes. Hence, make sure to tally the weight or amount of the roaches while you are finding the right size roaches for your pet.
6.      Check the Species of Your Pet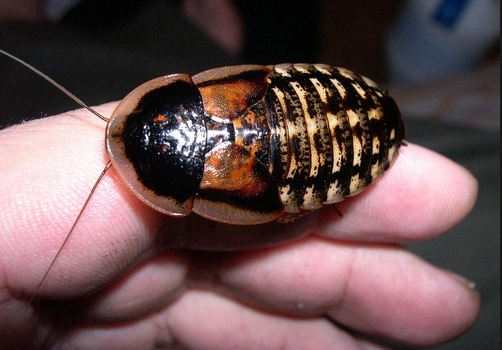 The eating frequency depends and varies from pet species to species. Hence, make sure to search well about the species you have taken as your pet before you buy the dubias.
7.      Ask a Pet Guide or a Handler
If you are still unsure about the size of Roches you should buy, ask an expert. You can always request a pet guide or a handler who works with reptiles. They understand the eating habits of the reptiles and can provide you with some valuable tips on this matter.
You can follow this guide to choose the right sized dubia roaches for your pet. Please make sure to gut load the insects before a day to endure your pet getting a balanced meal for a healthy life.