The world is undergoing a rapid digital transformation with many enterprises rely on new facets of technology to expand their business. Especially after the unexpected condition of the pandemic in 2020, businesses are prone to create futuristic continuity plans with the help of growing technology options. Every organization is looking for a strategic plan to widespread the operations and remain in working condition, even if another pandemic strikes unexpectedly. Online retailers rely more on the substantial support of the leading Magento 2 development company to suggest possible additions and remain functional ahead in any circumstances.
Concerning budding eCommerce stores running on Magento 2 platform, having a multi-language store setup is call the hour to improve and expand functionings. It allows companies to run multiple eCommerce stores in different demographics on a single interface. The only difference you feel is the multi-currency and multi-language setup on multiple stores.
This blog is all about shedding light on adding multi-language functionality on Magento 2 store, its benefits, features, and popular extensions.
Here's what will cover up ahead:
* What is a Multi-Language eCommerce Store?
* Importance of Multi-Language Set up for Magento Store
* Best Features of Magento 2 Multi-Language Setup
* Best Features of Magento 2 Multi-Currency Setup
* Witness the Benefits of Having Magento 2 Multi-Language Set up
* 5 Best Magento Currency Extension Options for you
* How to Setup Magento 2 Store in Multi-Language?
* How to Setup Multi-Currency on Magento store?
What is a Multi-Language eCommerce Store?
Increasing the customer base, enhancing sales, and enriching the reach are the three most important objectives of an eCommerce store. If your retail store is on Magento 2 platform, then you have an opportunity to widen the scope of sales by starting the platform in international quarters. It means having multiple stores in different languages and currencies for a varied range of international. It is something you can handle from a single interface dashboard while having global stores running to meet international customers' requirements.
With the help of Magento 2 multi-language set up, you can start running multiple stores for abroad destinations. It increases your conversion rate among a diversified range of customers and further enhances your brand image internationally.
Importance of Multi-Language Set up for Magento Store
If you aim to target an international set of clients, then you need to install Magento 2 multi-language and multi-currency step up. It is required to provide a localized shopping experience to customers so that they can browse products in their preferred choice of language and make payment in whatever currency option they like.
Take your online retail business to the next level by setting up a multi-lingual store in different locations. It helps to increase the overall sales patterns and prepare you well during the time of any operational hiccup in your primary demographic location. 
Best Features of Magento 2 Multi-Language Setup
Setting up the eCommerce store in a multi-language setup allows you to reach a wide spectrum of customers speaking different languages.
* Every single Magento 2 theme integrates with multi-lingual features enable customers to change their language preference in a single click.
* All the pages of the website including the payment gateway will be translated into a preferred choice of language.
* Have your existing Magento 2 interface in your preferred choice of language and receive orders from a varied range of customers in different demographics.
Earlier most of the Magento 2 store had a single language operating provision. But multi-lingual setup has open new capabilities to reach widely in a hassle-free manner. 
Best Features of Magento 2 Multi-Currency Setup
Most online shoppers prefer to shop for eCommerce products in their local currency. It makes them feel confident to shop speedily rather than dropping the website in a foreign currency setup.
* Users can change the mode of currency with a single click
* Add at least 3-4 universal currency types in the store.
* All the details related to the product price, checkout price including taxes & shipping fees should be changed to the selected currency. 
Witness the Benefits of Having Magento 2 Multi-Lingual Setup
* Increase Business Reach: By setting up a multi-language feature on your eCommerce store, you can meet the requirements of cross-border customers. It helps to enhance the reach of business globally and makes you more popular among the competitors around.
* Boost eCommerce Sales: When you expand your business to international quarters, then you automatically sell products to international customers. Thus, you witness the increased sales patterns and conversion rates to enrich the overall business profit.
* Enhance Brand's Trust: For enterprises, trust is an important asset to gain overtime. It comes to you when you provide products at your targetted base of audiences at the right time. Setting up a multi-lingual store do satisfies diverse customers' requirements and makes you the reliable brand to shop from.
* Get Testimonials from International Customers: It makes a great impact if only one customer is satisfied with your service and leaves you a satisfactory testimonial. Just think about getting positive testimonials from international customers after offering services in their localized language.
Top benefits of having Magento 2 in Multi-Currency setup
* Prevent customers from paying the extra charges for currency conversion while buying products at your website.
* Customers can see the exact prices of products in their native language and continue shopping accordingly.
* Customers are also able to make payments via bank transfer after selecting their currency.
* Reduce the rate of shopping cart abandonment, refunds, and chargeback rates. The real-time exchange prices are visible to all the customers.
So, you have got an idea as to how important is to transform your single Magento 2 eCommerce platform into a multi-language and multi-currency website. Undoubtedly, it helps to boost sales and increase your company's reach internationally. 
Best Magento Currency Extension Options for you
Refer to the collection of the best Magento 2 currency extensions to start making imagination to reality.
BSS Commerce
It is an extension for Magento 2 eCommerce store to flexibly change the pricing details of the products as per the selected currency.
Features to explore:
* You can set up a special price & tier price for a product per store view.
* It allows admin experts to set up a separate base currency in the store view scope.
* Allow customers to make the payment in the base currency.
* It enables on minimum order amount.
* Customize shopping cost for store view level.
Checkout with Display Currency by BSS Commerce
The second best tool is this multi-currency Magento 2 Checkout with Display Currency. It increases the dramatic increase in the number of customers by allowing them to find products in their preferred choice of currency. This extension outplays all the previous limitations of the Magento platform and helps customers to see the preferred currency in the store view.
Find here some of the prominent features of this Magento 2 extension.
* Fast checkout with store view display currency
* Compatible with multiple payment methods
* Present store view in a preferred choice of display currency in Sale documents and transactions emails as well.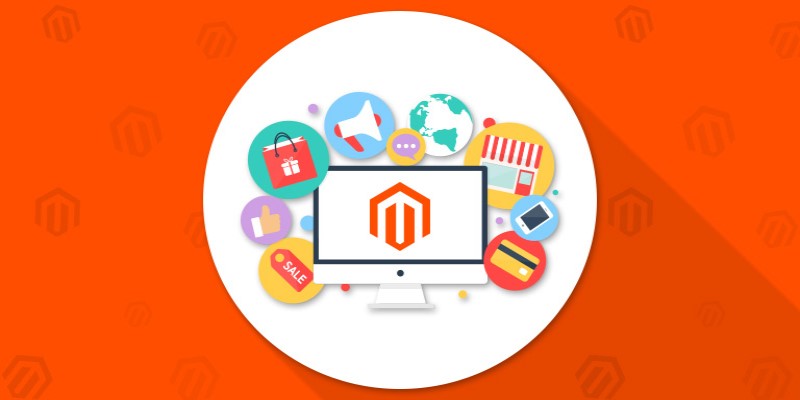 Knowband
It is better known as Auto Switch Language & Currency that allows the customers to find eCommerce website lingual and currency automatically changed as per their demographical location. It helps international customers best experience a hassle-free shopping pleasure by finding all the products and details in a preferred choice of currency and lingo.
Best features include:
* Easy to install and then configure
* Switch to the default language and currency mode
* Implement changes without any change in codes
* Multi-language and multi-currency options as per different countries
* Compatible with all the available themes
FMEextensions
It is a GeoIP default language currency switcher Magento 2 multi-currency extension. Just like the above extension, it helps to auto-detect the customer's demographic location and automatically change the platform according to the native currency & language.
Features to look for:
* Auto-switch feature related to language and currency
* Helps to quickly identify the user's location
* Import Geo Location database
* Prompt Box in the Footer section
* Read different IP Exceptions 
How to Set Up Magento 2 Store in Multi-Language?
To make your eCommerce Magento 2 store in multi-language, you have to create as many store views. It is because you want to assign each store with having a single selected language. It helps customers to have a view of the store in their preferred choice of language. While you can look at multiple stores in different languages on a single dashboard.
Here, we have a step-by-step process showcasing how to create a multi-language store in Magento.
#Step 1: Go to the Magento Translation project and download the language package for your new store.
#Step 2: Create a new folder under your Magento server and upload the language archive to it.
#Step 3: Just log in to your Magento back office and quickly navigate to Stores->Settings->Configuration.
#Step 4: Next step is to expand the Store View drop-down and then select Stores Configurations.
#Step 5: Press Create Store View button
#Step 6: Next is to complete the Store View settings like this: Store(to which the newly created store will belong), Name, Code, Status (Disabled or Enabled), Sort Order (Position of newly created store view among multiple store views)
#Step 7: Then press Save Store View after finishing the above step
#Step 8: Straightaway go to the Dashboard and select the newly created store view
#Step 9: After that, navigate to Store-> Settings->Configuration and then expand the Locale Options
#Step 10: The last step involves selecting the language you want to implement on the newly created store and press on Save Configuration button.
The above steps are meant to create a new store view for a particular language. If you wish to add more languages to Magento 2 store, then repeat the same process altogether.
How to Setup Multi-Currency on Magento Store?
To set up your Magento 2 store into a multi-currency store, you need to follow the following few easy steps.
#Step 1: Set up multiple currencies
* Go to System >> Configuration
* Select "Default Config" for the Current Configuration Scope
* Click on currency setup
* Select default currency
* Then select the currency options you wish to showcase on the store
#Step 2: Set up currency exchange rates
* On the left-hand side, in the General panel, go to Currency Setup
* Go to Scheduled Import settings and enable the auto-update currency rates
* Select the services
* Save the settings
* Save the currency symbol after updating the live current rate service
Wrapping Up
Business continuity demands keep advancing with the changing time and expanding the horizon of the enterprise. For eCommerce enterprises adding multi-language setup functionality in Magento 2 store helps meeting international customers' requirements in their native language. Refer to the step-by-step easy process of undergoing a multi-lingual and multi-currency transformation. Get the reliable assistance of professional Magento developers to work on extreme technicalities of language and currency transformations. Thus, reach at MagentoStore to avail of result-oriented Magento development services.