Hypertext PreProcessor(PHP) is one of the most used server side (back end) scripting language. PHP has proven its efficiency to manage dynamic and real time content, access database records, and manage tracking sessions.
Taylor Otwell launched the first version in 2011. It was only after the third version that Laravel gained popularity. Laravel is an open source web application framework that contributes expressive styling and syntax to PHP codes. Laravel was designed keeping in mind PHP developers. The latest version was launched in September 2020. Laravel's packaging system called bundles has helped manage its code styling and structure efficiently.
The latest version of Laravel introduced jetstream, tailwind CSS, and more usability features.
PHP equipped with Laravel framework will reduce the manual coding efforts for developers. The developers will have to write lesser codes which will increase the productivity and efficiency of the codes. Laravel Development Company ensures flawless code development.
Why choose Laravel PHP framework?
MVC support
Model View Controller is one of the best advantages of the Laravel framework. Model view controller architecture allows better dataflow visibility in the application. An MVC architecture helps manage the code by giving it a better structure. With MVC architecture, you can split project roles easily and have complete control of the application URL. MVC enhances the performance and supports better documentation during development. Writing the code is simpler with MVC architecture and can make the program object-oriented.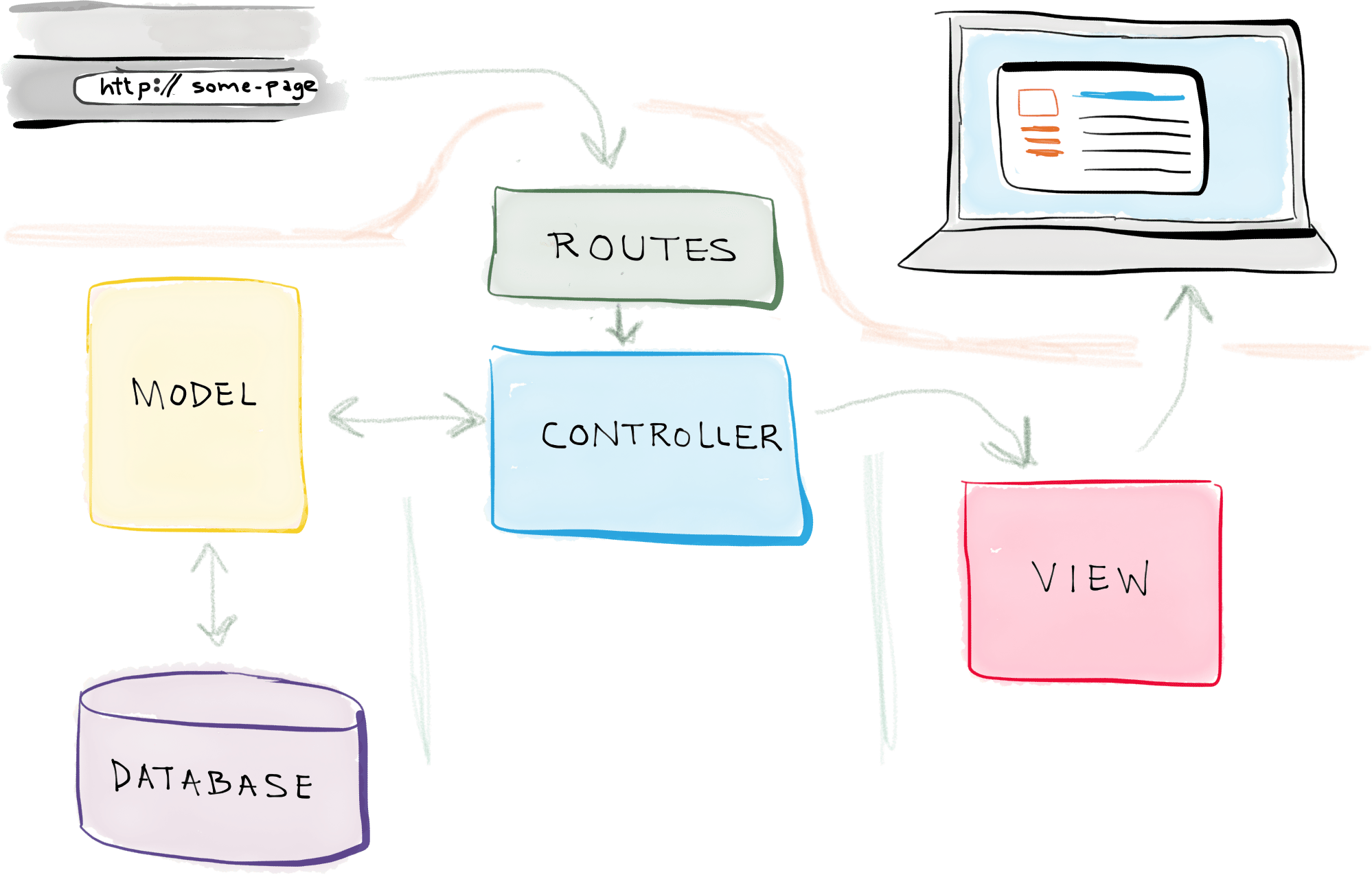 Inbuilt Authorization and Authentication
Laravel framework implements a simple and efficient authentication system. The configuration file that is present at config/auth.php helps facilitate authentication for Laravel. This configuration file has innumerable features that can modify the authentication and authorization process. They use guards and providers for authentication. Guards will define the user authentication conditions for each request. On the other hand, providers help retrieve user information from storage.
Laravel's inbuilt authorization service has also made it a hit among many PHP developers. Authorization in Laravel is implemented with the help of gates and policies. Most applications use a combination of gates and policies for authorization implementation.
Packaging system
A packaging system will help integrate different support software and libraries. This integration will automate processes related to web applications. The developer can break down an application into smaller packages. Creating a package for frequently used codes will help improve the application performance. You can create a framework independent or framework-specific package using Laravel. The connection between a package and the framework is called a service provider.
Multiple file management
Laravel is a flexible framework that can accommodate any kind of file structure. A file from your local system, Google Cloud, or any other source can be handled by Laravel. It also has an inbuilt support for cloud storage from Amazon S3 or RackSpace. The API will remain the same even if you need to switch between the storage options. You can use multiple systems in a single application with the help of Laravel. This will help create a distributed environment to source files from multiple locations.
Artisan console
Laravel's command-line interface is called Artisan console. The artisan console can publish package assets, conduct database migrations, generating boilerplate codes for newly added controllers. Artisan console will implement custom commands that can extend more abilities by the web application. The commands directory in app/Console stores all the custom commands. The Artisan will take care of the manual repetitive and tedious tasks that PHP developers do not like. The artisans help build a structure for the database and a skeleton code. The Symfony Console component runs the Artisan console.
Eloquent ORM
Laravel has a query builder that can help easily retrieve data from databases. It has Eloquent which is an Object Relational Mapper that has Active Record execution. The Eloquent ORM helps developers access database records without using SQL. Developers can make use of PHP to retrieve or access database records The developer makes use of every table's corresponding Model to interact with a table. Unlike other frameworks, Laravel's ORM helps build expressive syntax for database object interactions.
Blade Template Engine
Laravel has a built-in template engine. This template engine is called the Blade Template engine that brings together more than one template using a data model. The blade template will help developers design a unique template that has a consistent structure that can be used by other views. Blade does not restrict users from making use of plain PHP codes in the views. These designed blade views are cached till further modification. All Laravel views are stored in the views directory present in resources and the default Laravel framework is welcome.blade.php.
Scheduling Tasks
The scheduler that was launched in version 5.0 uses programmatic features to schedule certain activities. However, internally the scheduler uses system managed executable commands to execute Artisan jobs. The Artisan jobs will run the scheduled tasks.
Websocket programming support
Laravel can implement real-time data and display live feeds using the broadcasting concept. The same event name can be shared between the server-side and the client side.
Testing
Laravel will provide a unit testing mechanism for every application. The inbuilt test feature includes tests to detect problems and bugs in the framework. A testing unit can be easily integrated using the Laravel framework. Unit tests can also be initiated using the artisan command console.
A Laravel Web Development Company will help you access these features easily and also customize them as per the user's requirements.
Along with these features, Laravel also has some of its official packages. These packages will help integrate one or more features. Cashier was a package introduced in Laravel 4.2 which was an interface to manage bills and payments. Socialite package helps authenticate social sites like Google, Facebook, and more. The Horizon package will monitor the system's queues and job outputs. It will also calculate the time required to complete the job and the failure rates. Scout package is used for full text searching using an Eloquent model.
Apart from these, Laravel Development Service providers will help you create custom packages and make the best use of these standard official packages. The Laravel framework is the most efficient one for PHP developers across the globe.