Did you know that PHP language for web and mobile app development market share is 37.18%?
Many still question the existence of PHP development practices due to the rise of more advanced and new programming languages for back-end development of both web and app development.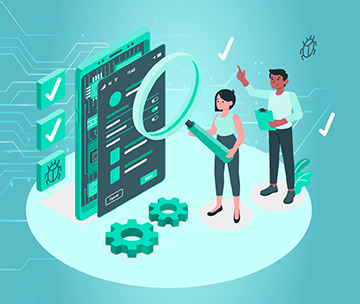 As per the survey, around 78.9% of the website server-side programming was written in PHP. If the website is counted in numbers, over 1.74 billion and more websites can be seen on the internet where almost 8 out of 10 websites are PHP developed.
Now, these statistics prove the very existence of PHP. But, what is the reason behind its popularity? Why do app or web developers prefer using PHP for creating the back-end or the server-side of a web or app?
Comprehensive Study of PHP – Scripting Language
A universal, dynamic scripting language, PHP is the most suitable language for website development. Robust website development is possible with this language as it is highly flexible, agile, realistic, and sensible to implement.
PHP is backed by numerous contributors that form a reliable and dedicated community in order to develop and deploy PHP. Despite the big force of developers, they have a lot of organization and coordination among them which allow them to push requisite releases with a thought to make PHP better every time.
The latest release of PHP is PHP 8. PHP 8 promises better syntax, improved performance, and enhanced type safety for better error handling and consistency.
Features in New Released PHP8
The new release has reduced the parameter by skipping the unnecessary.

Arguments have been made to self-document and order-independence.

For attributes, this new release lets you use structured metadata with PHP native syntax instead of using PHPDoc annotations.

The new PHP8 has lessened the code for defining and initializing the constructor properties.

For combining types, you do not need to use annotations anymore. Simply use native union type declaration at once.

The Match expression of PHP can be used to store, return a variable or support a single line statement or make strict comparisons.

The new null safe operator can be used to obtain a chain of calls without the need for null check conditions.

The string comparison attribute of PHP has been revised for number comparison.

Instead of warnings, consistent type errors can be used in internal functions for error exceptions.
With new and improved PHP 8, you get Just-in-Time compilation engines for excellent application performance.
Reasons Behind Picking PHP as Development Language
Some of the biggest examples of PHP are Facebook, Yahoo, WordPress, Wikipedia, and more. This versatile programming language is flexible and easily compatible with the changes that occur in web development and digital transformational trends.
Additionally, the server-side programming language is compatible with technologies like –
Cloud Computing

Internet of Things (IoT)
that allow you to meet the latest development needs, such as Chatbot development services, IoT development services, and cloud computing services.
What Can Be Obtained with PHP Language?
Reusable Components and Functions
An open library of PHP leverages any developer to reuse functions and components of the library. The standard library of PHP allows the developers to fetch and implement data that simplifies and speeds the processing ability of the language thereby giving optimized speed and accuracy to the web or app.
Extensive Capability
The latest HTML5, the foundation of websites, is much more advanced and leverage highly dynamic and responsive websites. PHP can comply and integrate with HTML to give reactive websites and fluid grid systems.
Sophistication
The simpler the better! PHP code is extremely simple to read, understand and accept. These simple forms of instructions to the computer to create and run websites is only possible with PHP. Do not underestimate the power of simplicity. The PHP code is highly functional and useful with rare errors.
Tremendous Work
Today, where content is the key, its management has become extremely essential, especially when you have a CMS. PHP is flexible, which means easy and seamless customization in code and integration with CMS for a personalized user experience.
Factors that Encourage to Use PHP for Exceptional Development Services
Transparency and Excellent Documentation
Scalable solutions are generally built on an iterative process. This process ensures accuracy and improvements were necessary during the continuous check of the development.  PHP well-written PHP document offers compatibility with the iterative process to create multiple pages in no time. The language is transparent and can be used in any iterative process.
Connects Database Swiftly
With the help of a versatile and transparent PHP library, developers can use the built-in module to develop a website's good DBMS. Database management systems are mostly used in eCommerce websites for strong database management, hence here too PHP is a perfect choice.
Safe and Secure
The argument about open-source being more prone to a threat does not suit PHP. Despite being open-source, PHP is extremely secure, as its in-built security features can easily protect websites from viruses and threats, such as data tampering, SQL injections, and others.
Hosting Opportunities
PHP not just offers an array of functions and components in its library to use and develop a highly scalable and future-ready website. PHP also offers web hosting services, which also makes it a popular language. The web hosting services provided by PHP support are either free or ask for a very minimal cost for unlimited resource allocation and a domain name for free.
Easy Maintenance
PHP app development is perfect for small businesses that are looking to scale their idea in the market through apps. The apps developed in PHP demand budget-friendly or sometimes free modifications or updates. The new patches and bug fixing releases ensure the security of the web and app for the long run.
Fast Processing
Fast processing means maximum customer retention. Many users abandon the app or website due to slow data processing features. PHP on the opposite side offers quick turnaround time through extraordinary customization potential, seamless integration, generates dynamic pages in less time compared to other languages, which is also capable of speeding up the website.
To Conclude
With all the reasons and benefits, you may have evaluated the versatility of this programming language. This open-source competitive platform is robust, flexible, and scalable. The rich community of all gelled developers endeavors for betterment thus releasing new updates for the developers who rely on PHP to develop extensive and compatible web & apps.