Every poster has a story to tell. And if delivered with a little twist, it can turn the tables around.
As per reports, 70% of people are more likely to remember a brand through a printed poster compared to online advertising. Therefore, when planning your advertising campaigns, posters can be one of the most effective ways to deliver the message to your targeted audience.
One important thing to note is that not every poster can be created with a similar concept. They can be either creative, bold, or vogue, but should evoke a response. A balanced copy, graphics, color combination, fonts, and display space also play an important role. When you get this combination, you will be all ready to put it out there. It can be a product that you are selling online, or an advertising poster about your event, a sale announcement, a new store opening, etc.
Today we are sharing our success formula to create a poster and how you can make yours a hit.
Some Quick Tips Before Beginning:
Generally, people observe posters from the upper left corner to the lower right corner. Therefore, make sure that your message is striking attention in this direction.
Avoid long written copies. People love less reading time – they take no less than 30 seconds to look at your poster.
Eye-catching background works wonders in grabbing the attention of viewers.
If you have one important message to display, use multiple objects around that drive attention to the message.
Make sure to maintain the brand color combination and be compatible with your brand.
Avoid making posters that are complicated to understand. Chances are, people might not get your message.
If you have more data or text to display, use infographics instead of text.
And all the basics you need:
Define the Metrics
Before you start designing, it is important to be sure about the below aspects:
Brand: Your poster should match your brand because when you advertise them, it speaks so much about your business and becomes your brand voice. So, make sure that you know what your brand identity is and design your poster accordingly.
Audience: Identifying the audience is a major step. The more you get to know about them, the better user-focused your design will be.
Some quick steps to identify your target audience:
Decide the segment and the way your business speaks with them.
List out their interests. Find out which type of designs they respond to the most.
Select your brand voice. For example, do they like funny, serious, corporate, or subtle messages?
What will be the attraction-grabbing element for them?
Message: When deciding the message of your poster, the copy, background, and color combinations play a huge role as mentioned earlier. Let's take a simple example. If you want people to come to your event, using dull colors might not work. It is important to use bright, catchy colors and the right copy language that encourages people to come to your event.
Success Metrics: They are of utmost importance to measure the response of your campaigns. When using a poster, make sure that you add metrics that help you track its overall response. For example, keep unique barcodes, phone numbers that customers can use and contact you.
Choose Material, Size, and Place
Place & Size: Indoor vs Outdoor
Are you preparing this poster for a seminar, announcement, or sale poster? It is important to decide the place where you plan to put it, because some materials are durable and can confront elements like rain, sun, wind, etc. If you are only going to put them outdoors, there are links available that are UV-safe to avoid fading and discoloration. For indoors, the entrance of the place is prominent. Because it can grab the most attention. Other than that, staircases, elevators, cafeteria, where people gather the most are the places to put up your indoor posters. For outdoors, billboards on buildings or on their walls, crossroads, market squares, etc. are preferable.
Size:
In places where you need to grab attention quickly like on the road while people are driving, you definitely need a billboard. On other outdoor places like market squares, cafes, or stores, you can use smaller posters that can be put up on a bulletin board. Otherwise, there are different sizes available according to the place you choose. And for indoors, if it is at the entrance, keep it in a large rectangle shape. Avoid round, oval, or other unusual shapes.
Material:
Indoor posters are lightweight and cost-effective. Paper, foamboard, etc. are all different choices you can have. For outdoors, you should go for materials such as Coroplast or Sintra Board. Vinyl banners will not rip easily. For a long-lasting sign, printing on metal is also a good option.
Prepare the Skeleton
Let the designing begin:
Before starting to design, make sure that you have a mockup design ready. According to that, prepare all your copy and graphics. Having everything ready will make the work easier. If you are preparing posters to sell in an e-store, offering personalized posters can be a fancy thing to offer. By integrating poster design tool into your online store, your customers will be able to design their own posters and place orders.
Copy: Before writing the entire text, pay attention to your headline. It should grab the most attention. After that, include relevant business information, call-to-action, and necessary contact information so that people can reach you.
Images: Images make an impact. And here you should pay 200% attention. Whether it's a graphic, image, or illustration, it should complement the copy. The right image can bring the whole concept together. For example, you can go minimalistic like this: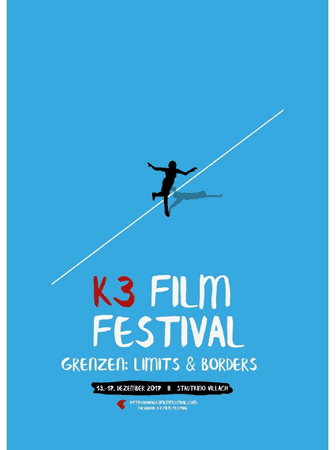 …or you can go all fancy: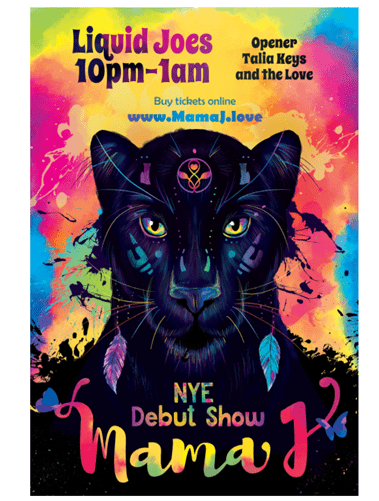 Based on copy length and graphics, choose your font size. For example, if you have a lot of text, use small fonts and graphics. And if there is less text to display, big fonts and graphics will do the work.
Emphasize Originality: People want something unique. So, make sure that you have some new ideas, think outside of the box, and create something remarkable.
Choose Color Wisely:
Colors can drive a story. They set the user's moods and encourage them to take action. Now, you must be thinking that it should incorporate with your brand. However, depending on your message, make your color palate. For example, using primary colors for kids' events gives a vibrant feeling to the audience. If you are trying to drive sales, use bright shades like red, orange. If it is an announcement, the pure white color might be all you need to set it out of the crowd.
Humor:
Reality check. Not everybody might always be in their happy state. They might be happy but they could also be sad, moody, or annoyed. The point is, if possible, your poster putting a smile on your face, will be more than enough. Adding a little humor to your posters is the best way to connect with your audience. Clever and funny posters provoke feel-good emotions and people remember you. And if it hits hard, chances are there that it may go viral as well, in this social media age. However, avoid statements that hurt people's sentiments.
Choosing Printing Method
After preparing your poster, it is time to print. When it comes to printing, selecting a printing method is a critical step. Out of all the available methods, each one of them is suitable for different purposes. Here are the listed methods best-suited for posters:
Digital Printing
This method covers a variety of techniques including inkjet printing and laser. In this method, images are sent directly to the printer using digital files such as PDFs. It does quick printing jobs. Hence, print on demand businesses can opt for this.
Large Format
As the name suggests, it is best for billboards, banners, murals, and wrap posters. This printing produces the maximum print roll width. It gives you a bigger area to work on. Here you need to work on large format printing rolls that are fed to produce one large sheet.
For having those results you should use a large format printer. They have high speed and efficiency meanwhile the images they produce are high-quality with crisp text. In addition, there are some more advantages of a large format printer, owning them you will have the opportunity to print in color or in monochrome. It also gives you convenience as you can realize your ideas without wasting time ordering them.
Screen Printing
In the Screen Printing method, fine material is used to transfer an image onto another material. It is popularly used to print graphics onto clothes and other pieces of fabric. You can also use it for paper and metal posters. But there is a lot of setups required with screen printing.
Reality Check
After putting all the work together, it is time for a final check. To be sure that the message you are delivering through it is in the correct manner, making multiple versions of it will help. You can even ask your close colleagues or friends to review your work. And look closely for typos. Did I mention that?
Once everything is in place, it's your time to shine. Sharing it in your social network will help you grabbing more users in less time.
So, what do you think about the article? Still, feeling there could be other things which we could include? If yes then comment below and we would love to include that in our blog.