Many people adopt various approaches for weight loss or to improve their overall health. Currently, one of such methods is intermittent fasting. Well, before you get things twisted, we'll like to mention that intermittent fasting isn't dieting and it has nothing to do with a diet plan.
What then is intermittent fasting, and how does it enhance weight loss, you may quickly cut in. If this question has been keeping you curious about the concept of intermittent fasting, here is the answer.
What Is Intermittent Fasting?
Intermittent fasting (IF) simply involves cycling between some periods of fasting and eating. It is usually regarded as a timed approach to eating. So, unlike the concept of a dietary plan which may restrict you from eating some categories of food, intermittent fasting doesn't detect which food you should eat or avoid.
However, intermittent fasting may be a bit challenging for most people. This is usually due to the short window period for eating. Also, suddenly alternating between some days of eating and days of fasting (particularly for people who are not used to fasting) can be hectic. Well, despite how hard this practice may seem, intermittent fasting is highly beneficial and suitable for everyone based on an individual's goals.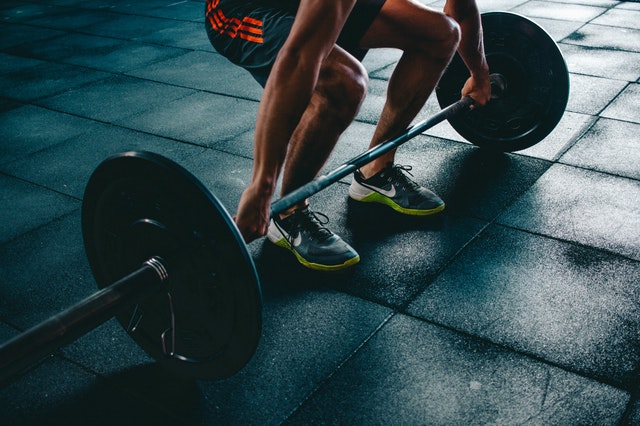 Intermittent Fasting Methods
Depending on your abilities and fitness goals, there are various approaches which you can adopt to harness the benefits of intermittent fasting. These include:
The 5:2 Method
This IF method was popularised by a British journalist Michael Mosley. The 5:2 approach of IF involves eating normally throughout five days while restricting your calorie intake to about 500(women) to 600(men) for the remaining two days of the week.
To be more explicit about this, 5:2 eating pattern entails eating 250 calories of a meal (women) or 300 calories of a meal (men) for two days in a week. And this rule requires that these two days shouldn't be consecutive. For instance, you may choose a Monday and Thursday or Tuesday and Friday.
Eat-Stop-Eat
A fitness expert Brad Pilon popularised this method of intermittent fasting, and it involves total abstinence from food for a day or two in a week. This method can be practiced at any time, say dinner-to-dinner, breakfast-to-breakfast. So, if you took dinner by 6 pm on a Monday and you didn't eat again until 6 pm on Tuesday, congratulations because you've just completed a 24 hour intermittent fasting.
Well, non-caloric beverages such as coffee and water are permitted during this fast, but solid food will break the rule. Also, this method may be a bit difficult for most people that are just starting the practice. So, it is advisable to start small and gradually increase the duration of the fast until you hit the 24 hours mark.
The 16/8 Method
The fitness expert Martin Berkhan popularized this method, and the method is usually referred to as the Leangains protocol. The 16/8 intermittent fasting method involves fasting every day for about 14-16 hours while limiting your daily eating window period to about 8-10 hours.
To make things way easier, many people skip breakfast the next morning after taking dinner the previous night. Better still, you can calculate it this way – your last dinner was by 7 pm, don't eat until 11 am the next day.
Well, within the eating window, you may decide to fit in about 2 to 3 meals or as much as you can. Also, non-caloric beverages such as water and coffee can be taken during the period of fast to reduce hunger levels.
Alternate-Day Fasting
This method requires you to fast for a whole day on the days which you choose to fast. In most cases, a few calorie meals (about 500) is permitted since a total hunger strike might cause more harm than good. This method seems a bit extreme, and may not be the right place to start, especially for newbies.
The Warrior Diet Method
This method of intermittent fasting was brought to the limelight by a fitness expert Ori Hofmekler. The warrior diet method involves "fasting all day and feasting at night." What this means is that you only eat a small number of vegetables and raw fruits in the day while you eat a large portion of your normal meal at night. This method of intermittent fasting advocates for food choices that are similar to a paleo diet. Also, the eating period at night is only limited to a 4 hour eating window.
Got Some Questions About Intermittent Eating?
If there have been some questions lingering in your mind about this fitness and weight loss concept, there are chances that you may find answers to them here.
Can I Drink Coffee While Intermittent Fasting?
Coffee falls into the categories of low-calorie drinks (< 50 calories). So, drinking coffee while intermittent fasting won't and can't take you out of your fasting state, James Clear advise.
How Many Hours Should I Intermittent Fast Per Day?
Well, unfortunately, there is no one size fits all way of intermittent fasting. Based on your ability, here are some common fasting methods you can adopt:
Alternate day fasting
2 days off/5 days on
14-16 hours fasting and 8 hours not fasting
Weekly intermittent fasting (Akin meal skipping)
Is Water Permitted During My Fast?
Sure! Even when you fast, there is a need to stay hydrated. This is important because dehydrating due to intermittent fasting can lead to irritability, confusion, and even lack of energy.
What Are The Permitted Foods or Drinks During Intermittent Fasting?
Generally, low or non-caloric beverages such as water and coffee are most appropriate during intermittent fasting. Avoid any appearance of solid food or fruits while fasting. This can hinder your weight loss progress and results.
Take Away
Intermittent fasting is a known approach for weight loss and also a way of staying healthy generally. Well, while choosing you're IF methods, especially for weight loss goals, it is best to take a healthy, vegetable-rich and high-fiber meals during your eating window.
Also, it is of utmost importance to drink much of water and other non-caloric beverages while fasting. Don't forget this – avoid binging on unhealthy foods even on your eating window because this can significantly hinder your weight loss result.