In Japanese philosophy, SATORI means "connecting with your true self". In a way, yoga is connecting one to their true self by connecting their movement with their breath, their mind with their body. SATORI is an important philosophy in yoga because it teaches us about the importance of connection. Without connecting to our true self, where would we be?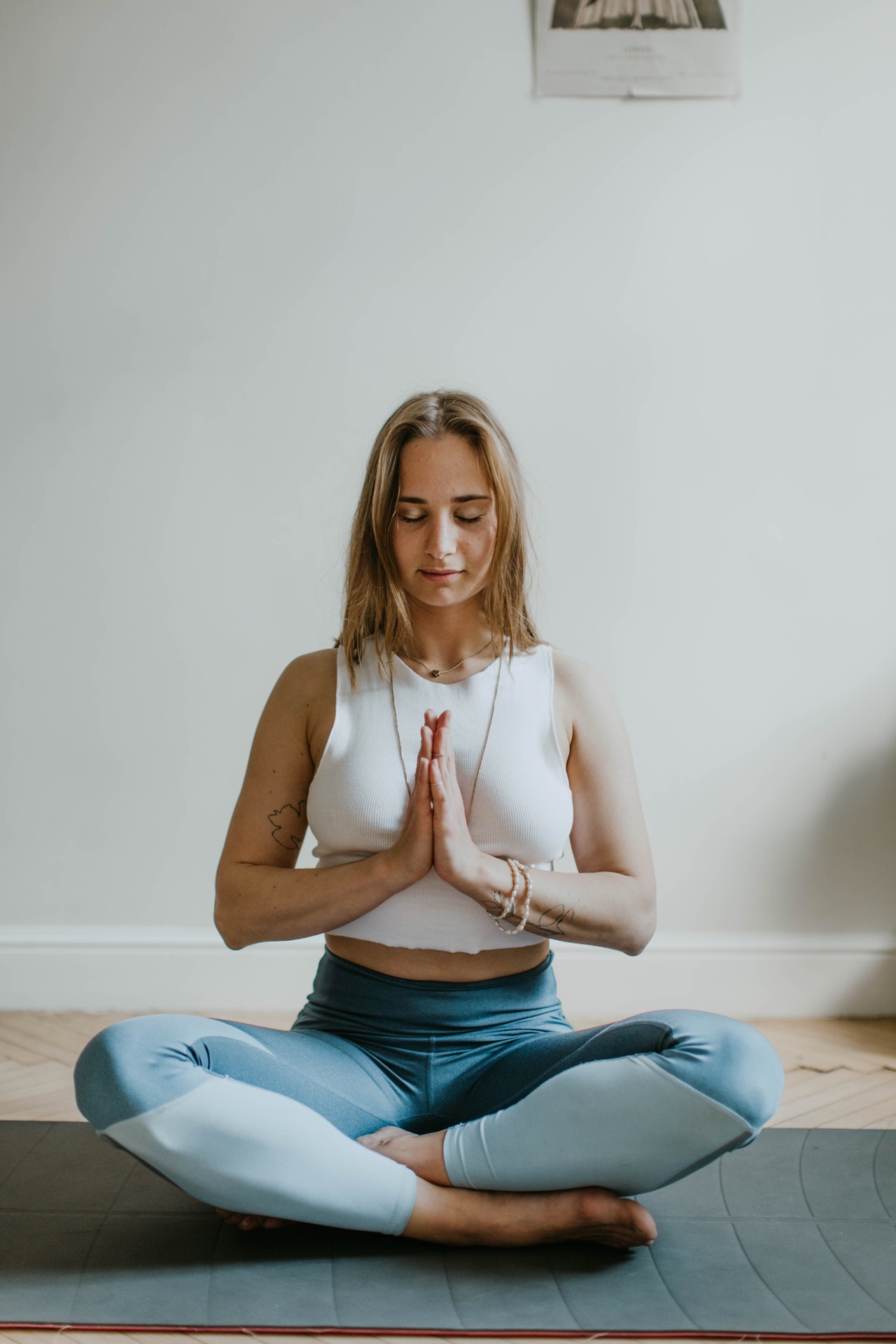 The First Step: A Yoga mat
When you are looking for the best yoga mat for your practice, remember that you want to feel comfortable and always want to be on the mat, no matter the pose. Whether you need an extra-long yoga mat, an extra thick mat, or a smaller mat for traveling purposes, there are plenty of options out there. Cork yoga mats are a great option because of their lightweight nature and the fact that they are 100% sustainable. They also come in a variety of different sizes to fit your needs and provide you with a great practice.
Nowadays there are so many yoga mats on the market, it can make it difficult to choose the right one for you. There are many things to be taken into consideration such as price, material, and size. That's right, size matters!
Because yogis come in all shapes and sizes, yoga mats do too. However, choosing the best size of the yoga mat can be confusing at times. If you are unsure of how to go about choosing the right mat for you, or didn't even know that different sizes of yoga mats were offered, then this post is for you! Continue reading for some things to consider and some tips for choosing the best size of yoga mat for you and your personal practice.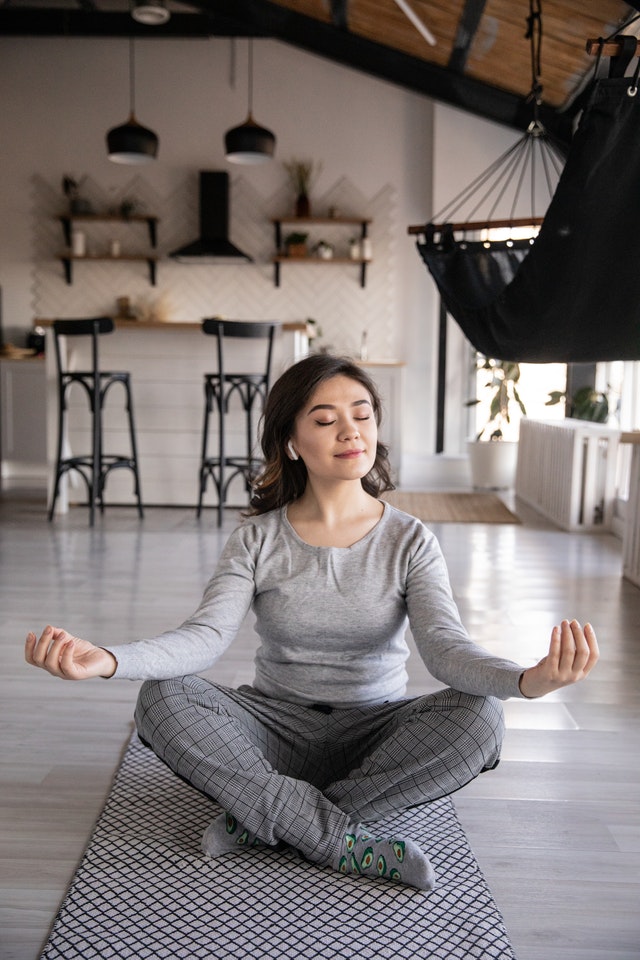 As many people are going green, cork yoga mats have become rather popular in the past few years. And because there are some great cork mat options for reasonable prices, they are an excellent choice for any yogi, new or seasoned. But now that you've chosen a cork yoga mat, how do you choose the right size mat for your practice? Below we will list some things to consider when choosing the right size for your mat.
1.Consider how much cushion and extra support you'll need. Part of choosing the right size yoga mat for you includes the thickness. Do you need a lot of cushion, or are you alright with a little less? Cork yoga mats come in a variety of different thicknesses including 3mm, 4mm, and even 5mm. Depending on where you practice, the type of floor you practice on, and whether or not your body needs extra support will all be factors that play into how thick you need your mat to be. Remember, the thicker the mat, the bulkier it will be when carrying it from your house to the studio. However, you will have a lot more support with a thicker mat.
2. How wide should it be? Yoga mats do come in larger widths for anyone who has broader shoulders or are of a bigger stature. A wide yoga mat is a great investment for yogis who have broad shoulders or who just like extra room on the mat.  They are comfortable and are sure to keep you on the mat during each and every pose. Even if you aren't very broad, but still want some extra space on the mat, a large yoga mat may be perfect for you and your practice. 
3. How long should the mat be? A general rule when choosing the best cork yoga mat length for you is that it should be at least 6 inches longer than you. For any lying poses, you certainly don't want to be hanging off of your mat.  Luckily for all of you tall yogis out there, there are extra long cork mats that are made to fit you.
4. What type of yoga do you practice? Another factor to consider when looking for the best size of cork yoga mat is the style of yoga that you typically practice. Why does this matter? Well, if you are a newer yogi or practice yin yoga, which is a gentler, less flowy type of yoga, then a smaller yoga mat is fine. However, if you are more experienced and practice yoga flow such as vinyasa, then you may want to look into getting a bigger mat. Especially if your body type is tall or broad-shouldered. 
5. Where will you be practicing? Considering where you will be practicing yoga is yet another consideration to take in. If you will be practicing at home, you won't need to worry about your mat being lightweight and portable. However, if you are taking classes in a studio across town, you will need to consider buying a thinner, more lightweight mat to carry around with you. You should also consider storing your mat and how much space you have to do so. If you live in a small apartment, chances are you don't have much extra space to store a bulky mat. While these may not be a make or break point for which mat you choose, they should all be taken into consideration. 
If you are a yogi and looking for the perfect mat, then surely you have considered buying one made of organic material. An organic yoga mat is an excellent option if you are looking for a yoga mat to improve performance and help save the environment. There are two organic yoga mat materials in particular that make for an excellent addition to your yoga equipment. These are cork and natural rubber.
Typically, a standard yoga mat is around ⅛ of an inch thick and about 68 inches long. However, they can go up to ¼ of an inch thick, which will be much easier on your joints and bones during practice. They also offer extra long yoga mats for taller yogis who don't want to hang off of the mat during savasana. Be sure to shop around before deciding on just any yoga mat. You want one that is the perfect fit for you.
When taking all of these things into consideration, choosing the best size yoga mat for your practice can be easy. Do your research and be sure to check out your options. Then, enjoy your practice!
Sources: https://www.yogaaccessories.com/comprehensive-yoga-mat-buying-guide.html#
https://yournexxt.com/pages/which-mat-thickness-is-best-for-you