Among the various forms of mental disorders globally, depression occupies the top spot on the list, and this makes depression one of the most common challenges many adults face. In the US, about 16.1 million adults experience some instances of depression in the last year. This, without doubt, makes depression to be a common mental health problem in the country.
Well, yoga and meditation which are physical exercises involving different breathing techniques as well as different body poses has been linked to be a potential therapy for depression.
Yoga and meditation prove to be effective against depression by addressing common symptoms such as loss of energy and difficulty in concentration, which are the foundation of depression. In recent times, yoga and meditation, which are mind-body activities, has proven to be popular with significant results in addressing depression.
Such claims are backed by figures obtained from the National Center for Complementary and Integrative Health showing that about 13 million adults in the US engage in yoga and meditation in the last one year. From this population, 58% admits that they practice yoga and meditation to enhance their wellbeing and overall health – and it thus works for them.
What About Antidepressant?
Nevertheless, antidepressant continues to serve as the first line of action against depression, but many patients claim that they barely respond to these substances. By estimation, about 10-30% of depression patients fail to either respond or experience just a mild improvement when using antidepressants. In worst cases, most of such substances even come with extreme side effects.
Issues such as these have led to an increased search by researchers for better ways to enhance the treatment of depression among depressed patients. With such search being on the increase every day, yoga and meditation seem to have the answer to this search.
Saying that yoga and meditation make it to the list as a robust solution to depression isn't an overstatement. Instead, they are proven to be effective in the alleviation of various health-related issues such as stress and back pains, and most recently in the treatment of depression.
How Yoga And Meditation Work As Therapy For Depression
Yoga and meditation can't be out-rightly labelled as your forte. But the fact remains that these activities are very powerful and effective in the treatment of depression and other related symptoms. Combining yoga, meditation, as well as other physical movements, are sure to provide some crucial elements which are effective in relieving depression. While a controlled and focused body movement during yoga help in strengthening the body-mind linkage, mediation, on the other hand, enhances a person's mood, and thus bringing them into a state of present reality which allows them to uncluttered their mind.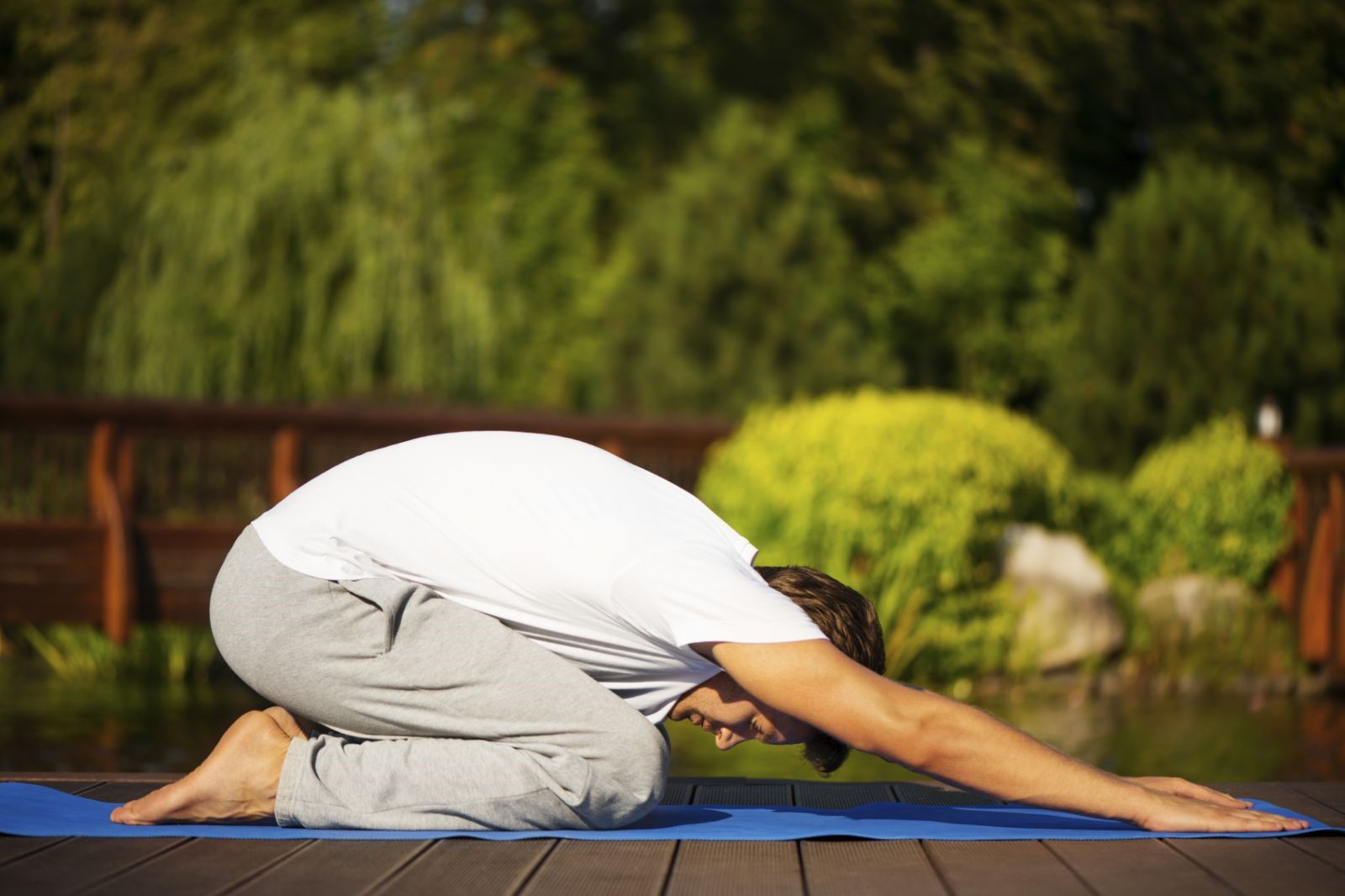 Sure, you won't doubt that yoga and meditation as exercises which have proven effective in the reduction of symptoms relating to depression. As a backing to this fact, a study carried out showed that yoga and meditation are helpful exercises which channel an individual's mind to deep and controlled breathing, and so enhancing a better mood.
Yoga and meditation can act as superior antidepressant through the following ways:
By Improving Mood And Relaxation
The combined effects of yoga and meditation both as an exercise and a way of mind uncluttering serve as a natural means of boosting serotonin production in the body. Reports from the Journal of Psychiatry and Neuroscience shows that increased production of serotonin in the body plays a vital role in the management and even treatment of depression among depressed individuals. Again, since serotonin is linked to having a major role in an individual's happiness, people who have a decreased level of serotonin production are prone to depression.
With a particular interest in yoga, it proves very helpful since it is an activity that occurs in a calm, mind and fluid-like manner with each position being so flexible that people of any age category can easily carry out. This further explains the reason why your yoga teacher will place more emphasis on the need for a maximum level of concentration, breathing and a smooth body movement. More so, yoga teachers will always advise that you focus more on positive images which are known to have a calming effect on the mind and body.
By Reducing Anxiety And Stress
According to Harvard Mental Health, most people that undergo a severe level of stress have a lower tolerance to pains, and this may lead to depression. Well, yoga and meditation have been found to curb this effect by increasing an individual's heart rate variability (HRV). This help to increase an individual's relaxation response as against response to stress in the body by changing the time in between heartbeats. Once this has been achieved (an increased HRV), it then follows that the body will be better at adapting to stress and at self-monitoring.
Besides the reduction of stress and anxiety which may lead to depression, yoga and meditation can also help to maintain other activities in the body such as;
Lower blood pressure
Ease breathing
Increase pain tolerance
Reduce the resting heart rate
Summary
Many studies continue to confirm the effectiveness of yoga and meditation in the treatment of depression. These studies regularly bring yoga and meditation steps closer as therapies worth recommending in the treatment of depression and related symptoms. This becomes necessary since these practices have shown significant progress in handling the condition and its symptoms.
These activities which incorporate a controlled physical body movement focuses on deep breathing as well as stretching of the body as an effective means of relieving an individual of the symptoms of depression of which loss of energy and difficulty in sleeping are the most common.
However, a major constraint for many people is the high-end cost of practising yoga from a yoga teacher, especially when they plan to make this a daily routine for some time. Thankfully, you can find tons of online video and other instructional materials/apps which can help you train yourself with yoga and meditation out of depression.