Venturing into the wild doesn't have to be so daunting. When you're fitted with the right technology, every job gets a lot easier. If you're ever caught in a sticky situation and you need light, visibility, navigation, or heat, you must have the tech you can rely on. Don't fall for outdoor gear that's flashy or needlessly expensive — get the right gear that's tried and true by the professionals.
Here, we've compiled our top 5 technologies you should take on any excursion, whether you're going out on a boat, backpacking in remote locations, camping, taking a caravan around the country, or traveling the world. There's rarely a one-size-fits-all solution for every adventure, so we've included helpful info for each product so you can shop around and find exactly which specs and add-ons you could benefit from.
We hope you learn some valuable tips on how to prepare for a serious adventure!
1. Advanced Binoculars
See that bear off in the distance, climbing up that mountain? No, you often can't — not without quality binoculars.
Once you go hiking, hunting, or camping with binoculars, you'll never go back. A good view is made all the better when you can focus on details and watch the wildlife from afar. It's like an extra set of eyes to take in the view.
But it's not enough to just get any old set of binoculars and be done with it. A cheap pair of binoculars is barely better than the zoom on a digital camera, and often, it's even worse. And if you're a hunter, you should never scout your surroundings with the scope on the end of your rifle — it simply isn't safe. You should invest in binoculars that get the job done right.
How do you tell which binoculars will cut it? First off, there are two main types of binoculars: ones that feature a roof prism system and ones that feature a Porro prism system. They're both effective, but they work in different ways. A roof prism will be more expensive, but it will also be lightweight and portable while maintaining the same strength.
The numbers you see on a binocular refer to its strength and field of view. For example, you'll see a binocular specification that says 8x40mm. The magnification strength is 8x, while 40mm is the length of the objective lens frame. The length will determine both the area you can see and the brightness of the image.
Greater strength is not always better! If you get a magnification that's higher than 12x, it will likely be too difficult to hold steady for a clear view without support from separate devices such as tripods. Most hunters prefer an 8x or 10x strength for the greatest balance in steadiness and magnification.
Other factors you should research before buying a binocular are quality of the glass used, airtightness, waterproofing, fog proofing, dustproofing, low-dispersion, and low-interference. Generally, you get what you pay for with binoculars, and these little factors can make a huge difference.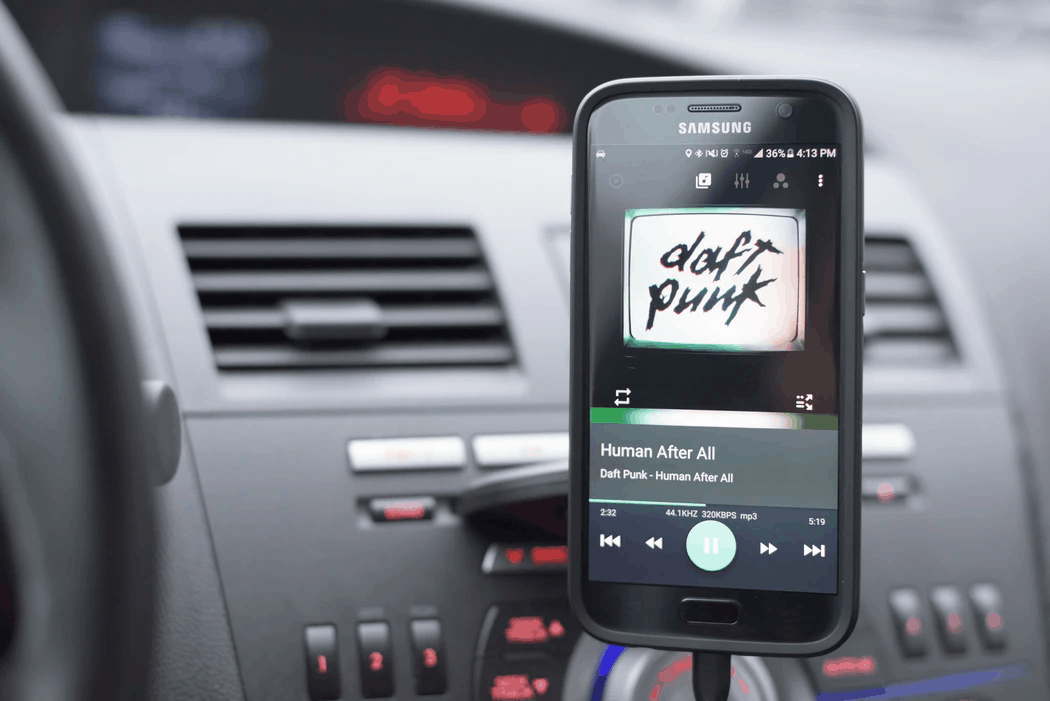 Photo by Michael Jin on Unsplash
2. High-Tech Vehicle or Boat Mount For Electronic Devices
If you're going to purchase an expensive GPS, altimeter, or other technology for your vehicle, you need a reliable way to mount it. This technology ranges from simple to advanced, and you can also find an option online that's easy to install yourself.
One industry-standard option we would recommend is a RAM® swing arm mount. These mounts are durable, secure, versatile, and offer incredible value for your money compared to most brands. You can mount your laptop, GPS, or just about any specialized device you can imagine on just about any vehicle you can imagine —  whether you're taking a road trip or bouncing over swells in the ocean. The best part? Most are simple to install, requiring minimal time and no extra tools.
A decent arm mount should be able to swing and adjust to different heights with ease, so you can change your driver or your seating position without sacrificing screen visibility. You can attach mounts to a dashboard, steering wheel, surface, edge, or just about anywhere else with the right type of mount. Some mounts include charging capabilities so you can keep your device charged the whole trip.
It might also be worth your time and budget to learn how to install lift supports on your vehicle. Lift supports are gas-charged devices that keep a heavy component of a vehicle upright and supported. If you're going around the country in a large caravan or truck, for example, it may be beneficial to have hydraulic-powered lift support to hold open your truck, hatch, or other components. If you get the right product, you will have an investment that will pay off in the long run if you ever need to do maintenance. They're easy to install and move around, so you don't have to buy multiple if you get a versatile option.
3. Portable Camping Stove
After a long day of adventuring out in the wilderness, often the last thing you want to do is set up a wood fire. If it's raining or snowing, the damp wood could prevent you from starting a fire for days. And in many cases, you aren't even allowed to make fires in remote forests and protected areas because of the hazard they present to the environment. But, still, man cannot live on granola bars alone, and you need to eat as well as keep warm.
The solution lies in portable camping stoves. With a simple propane canister and a touch of a button, you have a gas burner fit to whip up almost any meal. They're simple and quick to use for anyone, even total novices or tech amateurs.
You can find portable stoves in many different sizes. If you're traveling in a van or camping in a fixed location and you don't have to carry everything on your back, you can opt for a family-sized stove that lets you whip up your burgers on-the-go. They usually come with wheels, folding legs, and the ability to fold up into a compact shape.
For backpackers who need to travel light, there are also plenty of small portable stoves that don't weigh too much. The Coleman Classic Propane Stove is a very affordable, tested, and proven design that doesn't weigh a lot compared to its capability. Its price to performance ratio is impressive, which is always ideal for camping equipment (it sure can get pricey).
This interesting backpacker camp stove is super portable and lightweight, eliminating the need to carry around propane canisters. The drawback is that you'll need to either gather wood or carry wood pellets, but that's a small ask for many outdoorsy backpackers, and it's also far more eco friendly. It is, however, more expensive than most camping stoves.
One of the problems with cooking outdoors is the wind, which can wipe a fire right out. Make sure you look for a stove that has wind resistance so you can keep cooking in semi-rough conditions. Look for auto-ignition to make your life a little easier, as well.
On a related note, you should also try to pack a compact, easily washable, and versatile set of cookware. Many camping stoves come with these cookware kits built right into the box, but if not, they're readily available in every camping store or online. Don't forget something like a spatula or a spoon — you'll regret it when you have to flip your burgers with a fork or drink soup from the can!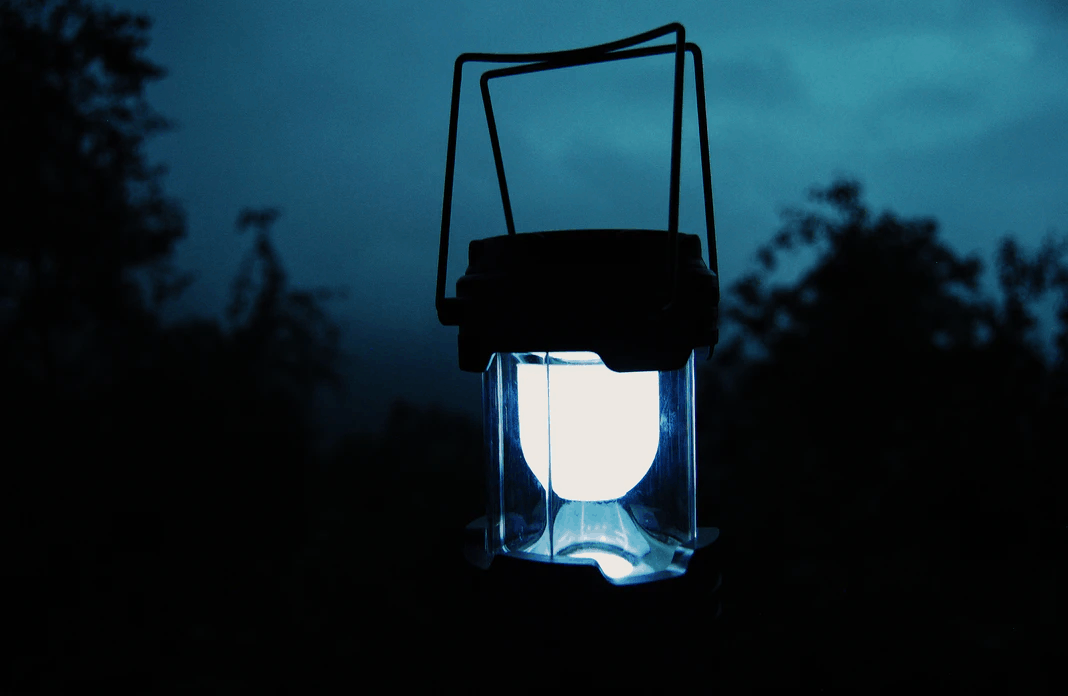 Photo by Gül Ergin on Unsplash
4. Hand-Crank Lantern
If you haven't been to the great outdoors in a while, you might have forgotten just how dark it can get, and just how annoying the darkness can be when you're trying to pitch a tent or find kindling!
Any seasoned outdoors person knows that flashlights don't always cut it for setting up camp. Portable lanterns are the way to go — but you need a way to keep them lit that doesn't rely on lugging batteries around.
A hand-crank lantern is a lifesaver, and you'll never camp without it again after you try it the first time. Good models don't weigh a lot and pack a bright punch relative to their size. The brightness isn't lacking despite its lack of batteries or plugs, and decent hand-crank lanterns can last for a long time after a brief wind-up.
In case of emergencies where you need a lot of light and you can't set up a generator, hand-crank lanterns are some of the most reliable sources of light. Some hand-crank lanterns also come with USB charging capabilities that you can use in addition to cranking, and some even come with the ability to charge small devices. You can also hang a lantern from the top of your tent to illuminate the whole space.
When you're looking for the best models of hand-crank lanterns, look for durability and charge time to weight ratio. If you're carrying everything on your back and size and weight are an issue, you can also find hand-crank lanterns that close up to become compact. Backpackers love these kinds of lanterns, because they're often just as heavy as a flashlight, more powerful, and charge easily. These are perfect for intense backwoods hikes!
If you're not interested in a lantern because of its size or price, there is a wealth of other camping light technology out there. You can get a standing work lantern, like the ones you see on construction sites at night, for a relatively low cost. These provide intense, direct light, but often need a plug. There's also the classic flashlight, which you can't go wrong with for simple camping trips or hikes, so long as you bring extra batteries.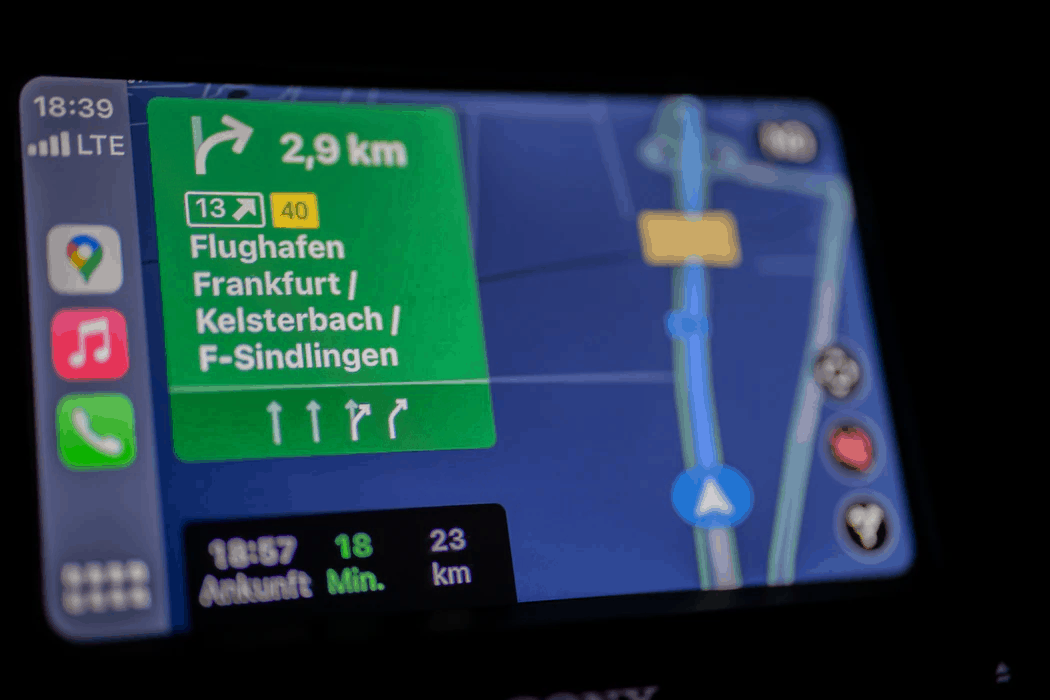 Photo by Dimitri Karastelev on Unsplash
5. A High-Quality GPS
If you're going anywhere remote, either for backwoods hiking, boating, or any other adventure, you need a global positioning system you can rely on. Not only will a solid GPS make your life easier, but it could also get you out of a tight situation and prevent you from getting lost. GPSs are a safety necessity as well as a handy device.
It's easy to find a GPS in stores for whatever purpose you have in mind, no matter if you need a portable, handheld device, or a mounted vehicle device.
There are a few key factors that you should look for when you're considering a remote GPS:
Battery life: Backcountry hikers should always consider battery life, and plan its life according to the length of their journey.
Accuracy: Some GPSs have better precision accuracy than others. If pinpoint precision is necessary where you're going, take that into consideration.
Size: Some GPSs are bigger than bricks, while others are handheld and portable. If you get a smaller GPS, you may sacrifice accuracy and battery life.
Weight: For long hikes, cycling journeys, or suitcases, every ounce of weight is critical. Some GPSs can get very heavy, so make sure you take weight into account.
Protection against the elements: Many GPSs are waterproof, submersible, and resistant to other forms of damage. If you're in danger of falling into the mud, this feature is well worth the extra cost.
GPSs don't usually come cheap, but they're a necessary investment. A decent, all-purpose GPS should run you about 200 USD, but more advanced GPSs with extra features and capabilities can get into the thousands. There are some remarkable features you can add to a GPS to improve your adventure:
Built-in camera: This way you only have to take one device instead of two!
Wireless capabilities: Access to the internet might come in handy for sharing photos and locations, as well as calling for help.
Mounts: If you're planning on attaching your GPS to a bike or vehicle, you should look for GPSs that come with mounting capabilities.
Preloaded maps: Having a preloaded topography map will stop you from relying on loading times and signal strength during navigation.
Taking the right technology with you on your adventure will make all the difference. We hope this article helped you learn how to choose helpful technology that makes the wilderness both safer and easier to navigate.