While we were growing up, we were taught that the home is where the heart is, but today things have changed. Are you wondering what must have changed about this current dispensation? If yes, I am sure that you'll agree with me that in this jet age, the phone is where the heart is. Funny? I guess not at all, because that is an undeniable fact.
For you and virtually everyone using a mobile device of any operating system (OS)  platform, having a reliable and responsive mobile experience with your phone is one the elementary expectations every user have for a phone. For such expectations to come true, the build of the applications installed into such a phone has a lot to say.
When it comes to designing and building native apps or rather, a user-friendly eCommerce app for a mobile device, building a native app that can function across different (OS) such as Android, iOS, or Windows is an easy way to drive more clientele to your eCommerce store.
And while there is an uncompromised need to build native apps that are super responsive, building your eCommerce app with the best eCommerce native app builders such as Magento 2 Mobile App builder very crucial to how your eCommerce app will perform on users' phone. As you can rightly tell, nobody (not even your employees nor your clients) has the time to waste on an eCommerce app with annoying user experience. Bet me, even if your user interface is the best out there, without a complementing user experience that is smooth and easy to use, your eCommerce apps will suffer in relegation.
It a common fact that when it comes to giving an eCommerce app a second chance from some hitches after it has been downloaded, only about 16% of users will be willing to give it a second attempt. Are you thinking of what the vast majority of users will do after such a groggy UX? Obviously, uninstalling such an app without a second visit to it will be the likely decision.
The Ultimate Guide To Boost E-commerce Sales Fast For Upcoming Years
Benefits of Building Native Ecommerce App With Magento 2 App Builder?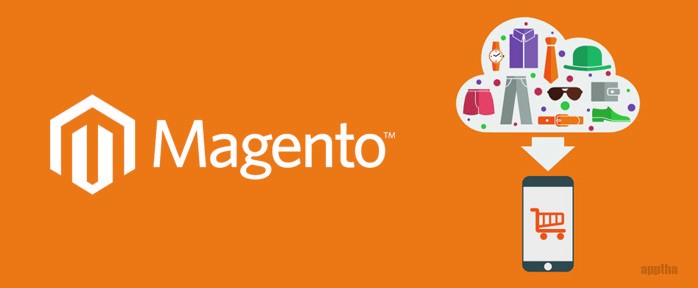 Like you already know, many top-ranking native e-commerce apps such as Airbnb, Amazon, Walmart, Bloomberg, Myntra, Aliexpress, Uber Eats Facebook Ads Manager, Instagram, Skype, Wish and others you can think of are built to primarily meet the needs of potential customers and existing customers always. In case you never knew about those things in which clients and customers look for in a native e-commerce app, here are some of them. Mind you, don't forget that native e-commerce app built by Magento 2 App builder are built with these features at heart.
Quick Search and Filtering
No one, not even an eCommerce store operators have all the time to scroll through and an endless list of products just to find products or services which they want to purchase. So, to give users seamless navigation to search and find thousands of products on an eCommerce native app or website, it is very important that users have access to multiple search options as well as filters to make product search lots easier. Building a native eCommerce app that is faltering in this aspect is an easy way to develop an app that will soon face-out. So, one of our core values in Magento 2 App builder is to develop a native eCommerce app that shines in this aspect, with the view of helping you build outstanding customer experience.
Data Gathering and Analytics
This is what top eCommerce stores use to retain customers for a long time. With a native eCommerce app that has the feature to gather data about users as well as users' habits when on the app, it can then be possible to design a marketing strategy that is tailored to suit individual customer's needs using data gathered from their shopping habits.
Convenience of Payments
Whatever your view or understanding of ease in payment option may be, we believe that when it comes to building an eCommerce app, one of the important aspects to look at is creating a wide range of payment options. Take, for instance, users in Western Europe are known to be in deep love with debit cards, while customers in Eastern Europe are so glued to the cash-in-hand method of transaction. Another typical consideration is the US, where it is almost suicidal to build an eCommerce app without connecting it to Paypal as well as the possibility to swipe their debit cards. From all these scenarios, one thing can be deduced – ease of payment when carrying out an online transaction, and that's is precisely what we consider when building a native eCommerce App in Magento 2 App Builder.
Excellent Recommendation System
Yes, this is another good example of the benefits you stand to gain from the Magento 2 App Builder. Using the current high-end recommendation systems, which is built around assigning multidimensional vectors that describe each product and customer through the application of machine learning algorithms to identify users' search and recommend likely products to them even before they search for such products. This, you can tell, is one of the marketing strategies which top eCommerce apps such as Amazon and Netflix use in capturing the attention of customers to their world of products and services.
Developing List and Wishlists
Building a list and wishlist section is another good way of having customers check back for products that they currently don't have enough money to purchase. With such a feature on your native eCommerce app, you make it way easier for clients to easily go back to a product they would want to purchase even some months after.
Credibility and Stability
Another important consideration that we possess and by extension, stretch to every native e-commerce app we build using the Magento 2 App builder is an app that is stable enough to guide clients throughout the process of purchasing and making payments for products services without failing. By this, we build a native eCommerce app that doesn't freeze or shut down in between transactions. Such unexpected occurrences, we know for sure, can destroy a brand reputation and even turning customers off from using such an app.
Bottom Line
What other way can we stretch the Magento 2 App Builder benefits with native eCommerce apps? We know it – building and publishing your native eCommerce app to function on multiple OS platforms. With our team of professional native eCommerce app developers, we build bespoke eCommerce e app across various platforms to meet your needs as well as those of your prospective and existing clients.
If growing and scaling up your business to a wide coverage is what you are battling with, we are here to partner with you to ensure that this dream comes to fulfillment through the development of a reliable, user-friendly and responsive native eCommerce apps. Kindly contact us, we are right here to work with you.